From the Shelf
Let's Face It: Mom Is Great!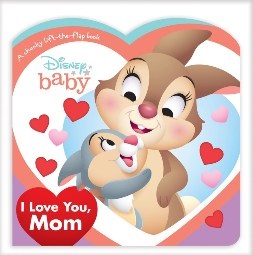 Sometimes the exact right book is the one that gets directly to the point: Mom is great. If you're looking for a board book for Mom and a little one to share on Mother's Day, you could not possibly go wrong with any of these titles.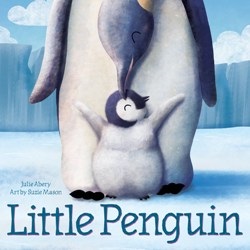 Disney Baby: I Love You Mom, illustrated by Jerrod Maruyama (Disney Books, $9.99), is perfect Mother's Day reading. Every page features a Disney animal parent with her happy babies. On one spread, Roo says, "I love that you keep looking for me when it's time to play." Lift-the-flap sections give prereaders a tactile experience, which also reveal more of the story: "I'm right here, Mom," Roo yells from Kanga's pouch. Familiar characters and plenty of hearts and smiles make this a perfect book to share.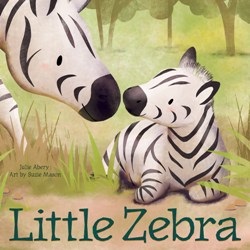 In Little Penguin and Little Zebra (Amicus, $8.99 each), both by Julie Abery and illustrated by Suzie Mason, little animals wander off to play knowing that Mama will be there to help. In both books, the baby animals fall down and get picked up by their doting Mamas who then give them the confidence to continue exploring. Ridiculously cute illustrations with rhyme schemes that scan remarkably well ensure that both caregiver and baby will find something to love in each book.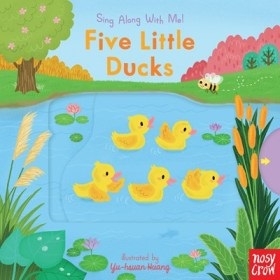 The final book to pick up is a classic nursery rhyme with pull tabs for extending (pun intended) the story. Five Little Ducks: Sing Along with Me! (Nosy Crow, $8.99), illustrated by Yu-hsuan Huang, is as springy, upbeat and prereader-focused as one can get. Caregivers and little ones will likely joyfully sing along as they enjoy the pastel palette, smiling duck and ducklings and tabs that allow for pop-ups in some unexpected places. --Siân Gaetano, children's and YA editor, Shelf Awareness

In this Issue...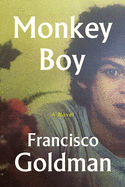 The irresistible Monkey Boy features the author's not-quite doppelgänger confronting new truths about his dysfunctional family, his ancestry and himself over a long Boston weekend.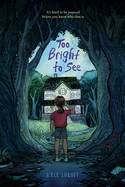 A Stonewall Award winner makes his #OwnVoices middle-grade debut with a gender-affirming story about a tween who's haunted by their beloved late uncle.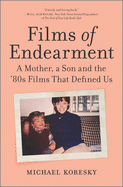 Memoir and movie appreciation merge in this unforgettable and moving tale of a mother and son reliving their past by rewatching favorite films from the 1980s.
Review by Subjects:
Fiction ⋅ Romance ⋅ Biography & Memoir ⋅ Children's & Young Adult

From Garden District Book Shop
Upcoming Events
Postponed - In-Person Event - Kent Babb: Across the River: Life, Death, and Football in an American City
09/16/2021 - 6:00PM
EVENT Postponed THE GARDEN DISTRICT BOOK SHOP HOSTS KENT BABB TO CELEBRATE HIS NEW RELEASE, ACROSS THE RIVER: LIFE, DEATH, AND FOOTBALL IN AN AMERICAN CITY The Garden District Book Shop is thrilled to host an evening celebrating the recent release of award-winning sportswriter Kent Babb's, Across the River: Life, Death, and Football in an American City. What is sure to be a classic work of sports journalism, Across the River is an investigation into the...
Book Candy
Fabulous Felines in Picture Books
"Picture books featuring fabulous felines" were highlighted by the New York Public Library.
---
Mental Floss showcased "6 historical figures who kept secret coded diaries."
---
On Antiques Roadshow Celebrity Edition, author Jason Reynolds wanted to know the value of some of his literary treasures.
---
Russia Beyond examined "3 books that made Mikhail Bulgakov want to be a writer."
---
The revolving bookcase Ariel "is softly nostalgic... with apertures sized for modern paperbacks," Bookshelf noted.

Great Reads
Rediscover: Jason Matthews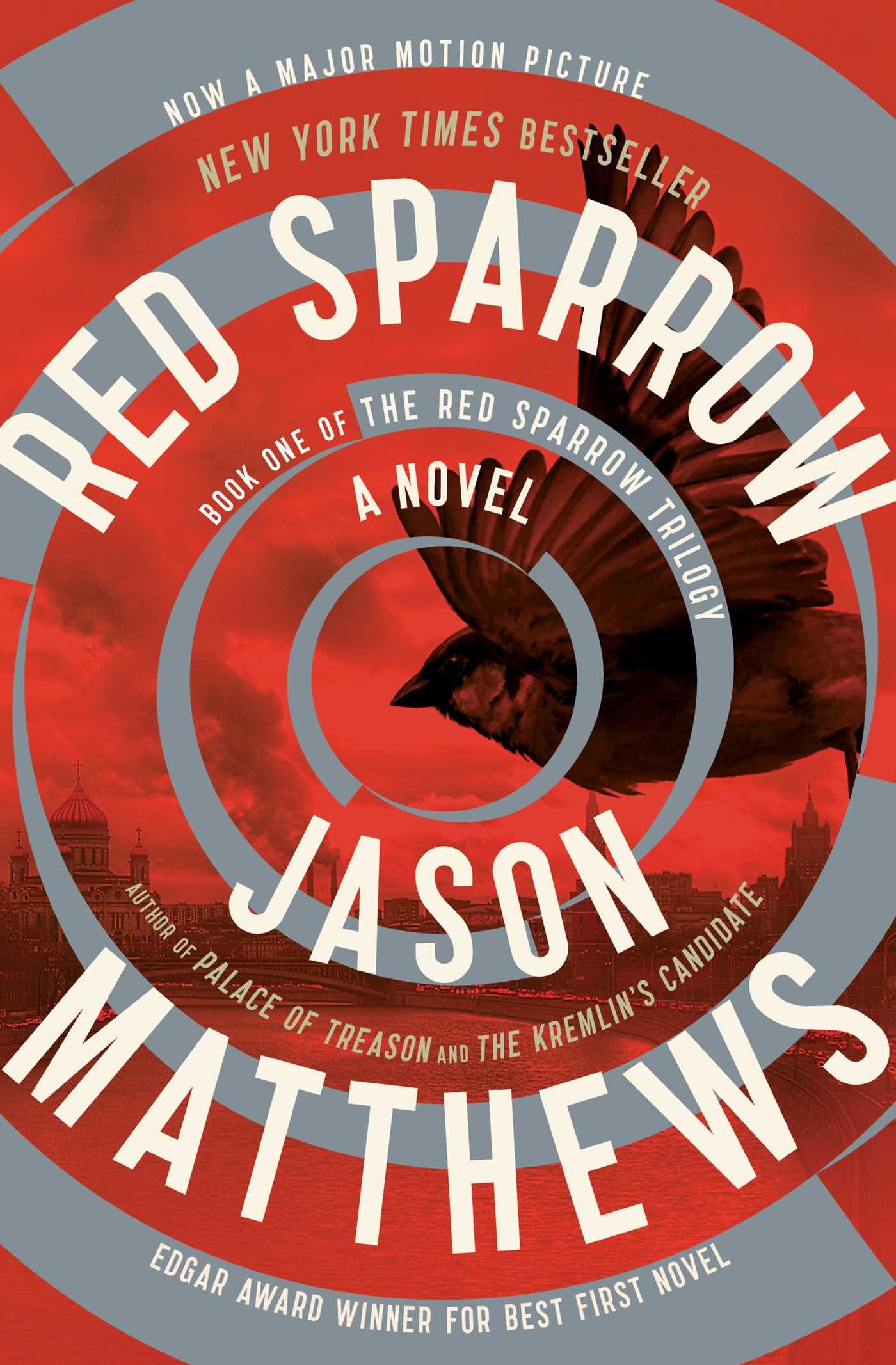 Jason Matthews, the retired CIA officer and bestselling author of the Red Sparrow trilogy, died on April 28 following a prolonged battle with a rare neurodegenerative disease called corticobasal degeneration. He was 69. Prior to publishing his debut spy thriller, Red Sparrow, in 2013, Matthews spent 33 years in the Central Intelligence Agency's Directorate of Operations, where he served as an operations officer and senior manager. He specialized in counter-proliferation, denied operations, counterintelligence, counterterrorism, foreign cyber threats and operational training. He received the CIA Intelligence Medal of Merit and the CIA Career Intelligence Medal and retired from the CIA in 2010.
Colin Harrison, Matthews's editor and the v-p and editor-in-chief of Scribner, said it "appeared to be a great mystery" how a quiet CIA operations officer became a "bestselling, critically acclaimed spy novelist," but "when you learned Jason Matthews spoke six languages, had read widely for decades, was an astute observer of human behavior, and was adept at composing long classified narratives, it all made sense. His books were not only sophisticated masterpieces of plot and spy craft, but investigations into human nature, especially desire in all its forms." Matthews followed Red Sparrow up with Palace of Treason in 2015 and The Kremlin's Candidate in 2018. Red Sparrow, which was adapted into a film starring Jennifer Lawrence in 2018, is available in paperback from Scribner ($17).

The Writer's Life
Reading with... Atinuke
photo: Paul Musso
Atinuke is the Nigerian-born author of many books for children, including the Anna Hibiscus and No. 1 Car Spotter series. She started her career as an oral storyteller of tales from the African continent. Now she draws on her childhood memories to write about contemporary life in Nigeria. Atinuke is the author of three picture books illustrated by Angela Brooksbank: Baby Goes to Market, B Is for Baby as well as Catch that Chicken! In Too Small Tola (published by Candlewick Press), she introduces a chapter-book heroine who is every bit as mighty as she is small. Atinuke lives in Wales.
On your nightstand now:
The Girl with the Louding Voice by Abi Daré
Coming to England by Floella Benjamin, illustrated by Diane Ewen
100 Great Black Britons by Patrick Vernon and Angelina Osborne
The Oxford Companion to Black British History, edited by David Dabydeen, John Gilmore and Cecily Jones
I gobble up any modern Nigerian fiction that I can get my hands on. Also, I'm writing a children's book on Black British history, so I'm immersed in it right now.
Favorite books when you were a child:
Astrid Lingren's Karlsson on the Roof
Milly-Molly-Mandy Stories by Joyce Lancaster Brisley
The Magic Faraway Tree series as well as anything and everything else by Enid Blyton! That was what my mum could get her hands on for me in Nigeria in the '70s!
I wish I'd had the Katie Morag books by Mairi Hedderwick.
Your top five authors:
Right now...
Chimamanda Ngozi Adichie--everything she writes is outstanding.
Sarah J. Maas--when I want to switch off and go to another world, I turn to SJM; like the best fantasy, so many of the lines describe how I feel!
J.R.R. Tolkien--his books have seen me through some of the worst times in my life!
Jon Klassen--I go back to his picture books again and again.
Astrid Lindgren--she's been a favorite for 50 years.
Book you've faked reading:
Not going to admit to that!
Books you're currently an evangelist for:
The Brothers Lionheart by Astrid Lindgren and The Hate U Give by Angie Thomas.
Books you've bought for the cover:
I Want My Hat Back by Jon Klassen and A Story About Afiya by James Berry.
Books you hid from your parents:
The Thorn Birds by Colleen McCullough and Flowers in the Attic by V.C. Andrews.
Books that changed your life:
The Color Purple by Alice Walker--the first book I read with Black people in it, and it literally changed my life.
One Hundred Years of Solitude by Gabriel García Márquez changed how I saw writing.
Woman on the Edge of Time by Marge Piercy opened my mind to other possibilities.
Women Who Run with the Wolves: Myths and Stories of the Wild Woman Archetype by Clarissa Pinkola Estés changed how I saw stories.
Favorite line from a book:
"All we have to decide is what to do with the time that is given to us." --Gandalf in J.R.R. Tolkien's Lord of the Rings series
I cling to this quote in times of need.
Five books you'll never part with:
The Stone Boy and Other Stories by Thich Nhat Hanh
Black and British: A Forgotten History by David Olusoga
The Mountain Is Young by Han Suyin
Anthills of the Savannah by Chinua Achebe
Frederick by Leo Lionni
Books to get me through hard times:
(I'm cheating here coz I'll also never part with these!)
The Lord of the Rings series by J.R.R. Tolkien
Both the Throne of Glass and A Court of Thorns and Roses series by Sarah J. Maas
New and Selected Poems, Volumes One and Two by Mary Oliver
Women Who Run with the Wolves: Myths and Stories of the Wild Woman Archetype by Clarissa Pinkola Estés
A Course in Miracles by Helen Schucman
Current favorite picture books:
Picture books are my favorite genre!
So Much! by Trish Cooke, illustrated by Helen Oxenbury
Katie Morag and the Two Grandmothers by Mairi Hedderwick
No Matter What by Debi Gliori
That Rabbit Belongs to Emily Brown by Cressida Cowell, illustrated by Neal Layton
My current five favorite Nigerian books:
Purple Hibiscus by Chimamanda Ngozi Adichie
My Sister, the Serial Killer by Oyinkan Braithwaite
I Do Not Come to You by Chance by Adaobi Tricia Nwaubani
Every Good Will Come by Sefi Atta
Under the Udala Trees by Chinelo Okparanta

Book Reviews
Fiction

Grove Press, $27, hardcover, 336p., 9780802157676
Farrar, Straus and Giroux, $25, hardcover, 192p., 9780374279226
Farrar, Straus and Giroux, $27, hardcover, 320p., 9780374298449
Morrow, $15.99, paperback, 416p., 9780063036857
Simon & Schuster, $27, hardcover, 320p., 9781501171345
Flatiron Books, $26.99, hardcover, 320p., 9781250773586
Romance
St. Martin's Griffin, $16.99, paperback, 400p., 9781250795793
Biography & Memoir

Hanover Square Press, $27.99, hardcover, 288p., 9781335773791
Random House, $28, hardcover, 432p., 9780593230039
Pegasus Books, $26.95, hardcover, 288p., 9781643137544
Children's & Young Adult

Dial, $16.99, hardcover, 192p., ages 10-up, 9780593111154
Floris Books, $17.95, hardcover, 32p., ages 3-7, 9781782506393
Norton Young Readers, $19.95, hardcover, 384p., ages 13-up, 9781324002871
---