From the Shelf
The Bookseller of Florence
The Florentine Renaissance is best known for its magnificent art and buildings, which include works by Michelangelo and da Vinci and structures like the Dome cathedral and the Basilica of San Lorenzo. But at the time, Florence flourished in other ways not as well known.
As Italian city-states like Florence experimented with a limited form of democracy and many debated how to lead ethical lives and be responsible citizens, interest grew in classical texts in Greek and Latin, many of which were decaying in monasteries around Europe. As a result, booksellers became ever more important in helping find the texts and creating more accurate, more durable--and often expensive, beautifully illuminated--copies.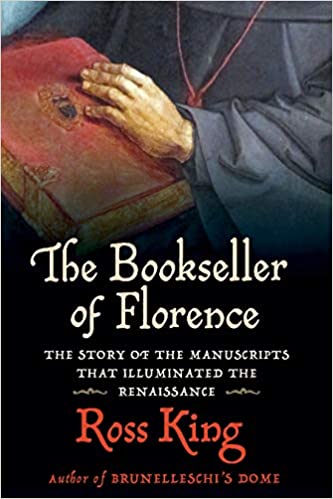 In the center of this intellectual ferment, one bookseller stood out: Vespasiano da Bisticci. Born in 1422, he started in the physically challenging role of book binder, binding together sheets of parchment. But he quickly became interested in the content of the books, and with his easy sociability became a friend of scholars and the merchants, particularly the Medicis, among major art patrons and book collectors. Vespasiano created libraries for customers who included popes, kings, princes and scholars across Europe. He also wrote biographies of 300 "illustrious men of the 15th Century," a book that in the 1800s helped define the concept of what is now known as the Renaissance.
In The Bookseller of Florence: The Story of the Manuscripts that Illuminated the Renaissance (Atlantic Monthly, $30), Ross King brilliantly traces the life and career of Vespasiano. At its height, that career crumbled because of a kind of transformative disruption in the book world that people in the age of e-books and audiobooks might appreciate: in 1440, Johannes Gutenberg invented the printing press. Soon copies of books, printed on paper and easily affordable, flooded the market and led to the demise of the illuminated parchment manuscript, upon which Vespasiano's business was based.
As he did so well in Brunelleschi's Dome, in The Bookseller of Florence, Ross King captures the magic of Florence and one of its leading lights at a key moment. --John Mutter, editor-in-chief, Shelf Awareness

In this Issue...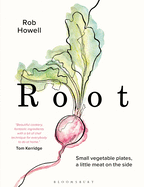 Rob Howell's joyful and visually stunning new cookbook offers colorful, creative recipes with vegetables as the main course.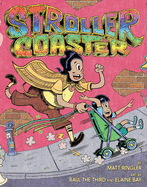 A neighborhood becomes a roller-coaster track, a stroller the car, in this lively picture book about a father-daughter outing.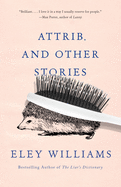 This whimsical, intricate collection of 16 short stories explores the beauty and limitations of language, the triumphs and failures of communication, with brilliant, irreverent prose.
Review by Subjects:
Fiction ⋅ Mystery & Thriller ⋅ Graphic Books ⋅ Food & Wine ⋅ Biography & Memoir ⋅ Science ⋅ Children's & Young Adult

From Garden District Book Shop
Upcoming Events
Postponed - In-Person Event - Kent Babb: Across the River: Life, Death, and Football in an American City
09/16/2021 - 6:00PM
EVENT Postponed THE GARDEN DISTRICT BOOK SHOP HOSTS KENT BABB TO CELEBRATE HIS NEW RELEASE, ACROSS THE RIVER: LIFE, DEATH, AND FOOTBALL IN AN AMERICAN CITY The Garden District Book Shop is thrilled to host an evening celebrating the recent release of award-winning sportswriter Kent Babb's, Across the River: Life, Death, and Football in an American City. What is sure to be a classic work of sports journalism, Across the River is an investigation into the...
Book Candy
Fictional Murders Hiding in Plain Sight
CrimeReads drew up "a list of fictional murderers hiding in plain sight."
---
Conservation at the Library of Congress: "What We Do!"
---
"Watch accurate recreations of medieval Italian longsword fighting techniques, all based on a manuscript from 1404," Open Culture suggested.
---
"Celebrating Haiti: books by Haitian & Haitian American authors." (via the New York Public Library)
---
Pop quiz: "Who wrote it: Dr. Seuss or Roald Dahl?" (via Mental Floss)

Great Reads
Rediscover: Juneteenth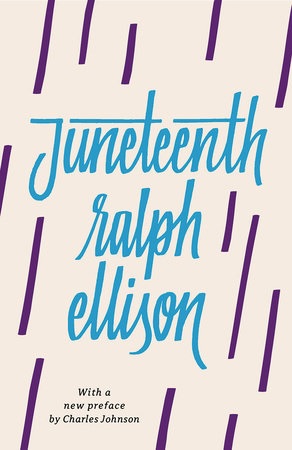 In 1953, Ralph Ellison's Invisible Man won the National Book Award for Fiction, beating Ernest Hemingway's The Old Man and the Sea and John Steinbeck's East of Eden. Ellison (1913-1994) did not publish another novel for the rest of his life. Instead, between essays and short stories, he produced an unfinished manuscript more than 2,000 pages long. His friend, biographer and literary executor John F. Callahan condensed Ellison's writing into Juneteenth, a 368-page novel published in 1999. With help from Adam Bradley, professor of English at the University of Colorado at Boulder, Callahan incorporated larger sections of Ellison's unfinished work into Three Days Before the Shooting..., a 1,101-page book published by Modern Library in 2010. It follows a man of unidentified race named Bliss, raised by a Black Baptist minister, who adopts a white identity as an adult and becomes a racist U.S. Senator.

Today, Vintage is publishing a revised version of Juneteenth featuring a new preface by Charles Johnson, author of Middle Passage, available in paperback ($17). On May 25, Modern Library will publish a hardcover of the same revised version, including Johnson's preface, with an introduction and new postscript by John F. Callahan ($25). --Tobias Mutter

The Writer's Life
Claire Fuller: An Affinity for Atmospheric Places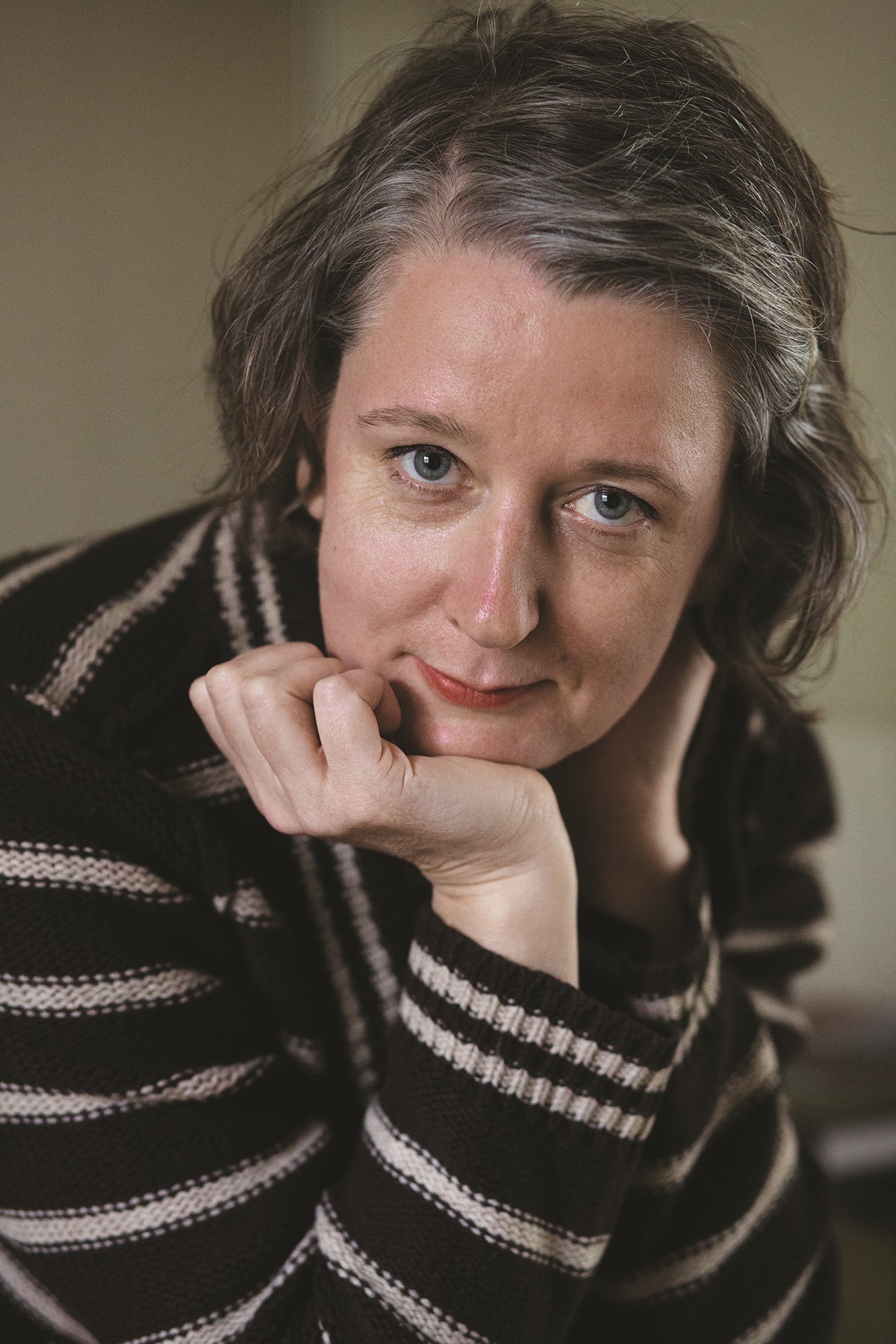 photo: Adrian Harvey
Claire Fuller began writing fiction at age 40, following a career in marketing. After receiving her Masters in Creative and Critical Writing from England's University of Winchester, near where she lives, Fuller wrote and published three novels: Our Endless Numbered Days (2015), Swimming Lessons (2017) and Bitter Orange (2018). Her fourth novel, Unsettled Ground (reviewed below), was just published by Tin House Books.
What spurred you to write Unsettled Ground?
It was a place my son found in the woods in Hampshire not far from where I live. He came across this caravan, which in America is a trailer camper. There are loads of these things nobody wants anymore. They get left on wasteland or used by agricultural workers or just fall into disrepair. He came across this caravan in the woods that had been vandalized. And he knows I like weird places, atmospheric places where people have lived but no longer live and maybe have left something of themselves behind. I went out there with him and he was right, it was really atmospheric. It slept two people, but all the windows had been smashed, the door was hanging off, it was very smelly. There were some things people had left behind: shoes and bedding. It made me start thinking: Who had lived there? What circumstances had taken them there? And where did they move on from there?
I created Jeanie in my head, but I decided to go back in time to see what circumstances would have taken her to the caravan, and started writing. I don't plan my novels. It feels like I'm following the character, just running to keep up with them while I discover what they do and who they are.
What were some of the challenges in writing Jeanie and Julius as characters?
I think Jeanie is the most challenging character I've ever written; I found it really difficult to write someone who struggles to read and write. That's my job, to read and write, and it feels so fundamental to who I am. To not have it, to invent a person without any of that, was quite a challenge. I would put her in scenes and have her do things and then I would think, "Oh, but she can't do that, because she can't read!" All the time I was forgetting that this attribute just fundamentally affected all of her life. In the way that she has to learn to be very clever in finding her way around the fact that she can't read or write, I had to do the same.
Music is often what keeps Jeanie and Julius together, although they differ on what to do with their music. What led you to make music so central to this piece?
In all four novels, music has seeped in. When I start a book, I try to work out what I'm going to listen to. With Unsettled Ground it took me a long time. It came down to two pieces of music, which I then listened to for two years. The first is a song called "Polly Vaughn" which is an old English folk song, but the version I listen to is sung by a woman called Tia Blake. And the second is a song called "We Roamed Through the Garden," written by my son, who is an acoustic guitarist. I also wanted to show Jeanie was capable of great skill and learning. She's failed the normal education system, or it's failed her, but she's not a stupid woman. And I needed to give the characters and the readers some joy. It's quite a bleak book and I needed some moments to lift it.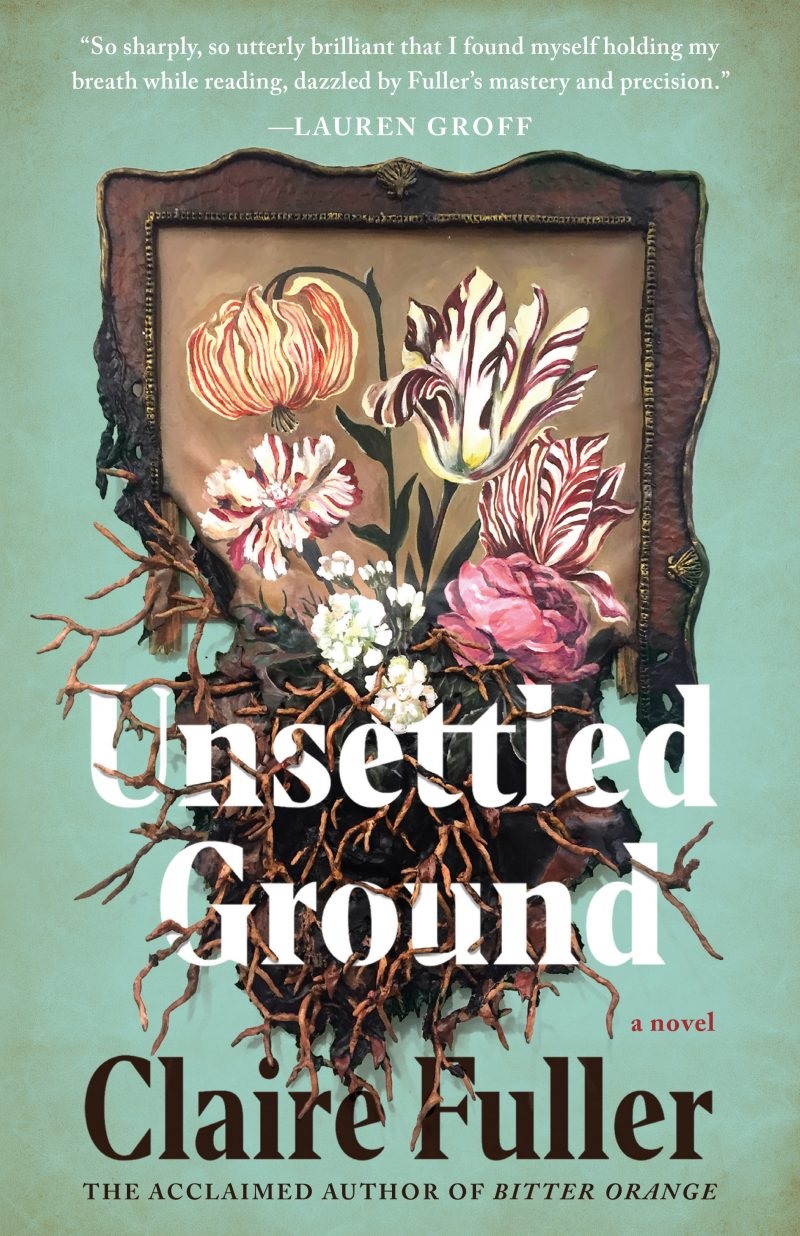 Some terrible things do indeed happen. Their eviction is quite traumatic. What made housing insecurity a vital topic for you to explore?
In terms of housing, it wasn't the case that I planned to write about it. I had Jeanie in this cottage, and I started to write about how little money they had. If I wanted things to get worse for them--and, of course, you do want that in any novel--the next thing seemed to be eviction. When I finished the novel, I understood one of the things Jeanie really cared about was home. It takes me maybe a year and a half to finish a draft. When I know what a book is about, I'll go and enhance those themes. That theme of housing and worrying about home just came later, it wasn't something I planned.
Are there any books or authors you consider "tuning fork" texts? Books you return to for inspiration on atmosphere or tone?
I do have works I use in that way! One is Wildlife by Richard Ford. I absolutely love the story and there's something about the tone. If I'm writing and I feel like it's going badly and the tone is all wrong, I can open to any page of that book and I can say, "Oh, that's what I'm meant to be doing!" It's not like I want to copy what's there but it's absolutely a tuning fork. John Updike's Rabbit, Run or almost any of the Rabbit books do that for me. I don't want to write a Rabbit book or be like Updike, but it just gets me back on track. And in terms of content and writing I always go back to We Have Always Lived in the Castle by Shirley Jackson for its weirdness and oddness.
What are you working on for your next project?
I haven't finished it, so I don't know what happens. I'm still discovering who the people are and what they're doing. But I started writing it the October before the pandemic started and it's about five people who volunteer for a flu trial in a clinic and then a flu pandemic happens, and they are stuck there. Because the pandemic happened, I've changed it so it's coronavirus because it would be odd to write about a flu pandemic when that's not what's happening now. If this book does get published, no one is going to believe me that I started it before the pandemic!
But I find it hard to write about people in a city or inside; I want to write about nature in fiction. If these people are stuck in a hospital clinic, where am I going to get my nature from? So the main character goes back to Greece and becomes a marine biologist specializing in octopuses. That's where the nature comes from. Lots of octopus stuff in this book.
Is there any kind of genre or type of story you'd like to try to write that you haven't yet?
I'd really like to write a literary horror or ghost story. I used to read a lot of horror--not gore, just unsettling, scary things. I struggle to find fiction that really does scare me. I'd like to see if I could do that. Could I scare myself? --Alice Martin, freelance writer and editor

Book Reviews
Fiction

Anchor, $16, paperback, 160p., 9780593312353
Tin House Books, $26.95, hardcover, 330p., 9781951142483
Graywolf Press, $16, paperback, 176p., 9781644450550
Mystery & Thriller
Park Row, $27.99, hardcover, 352p., 9780778389446
Berkley, $26, hardcover, 368p., 9780593101131
Graphic Books
Drawn & Quarterly, $24.95, paperback, 212p., 9781770464636
Food & Wine

Bloomsbury Absolute, $35, hardcover, 288p., 9781472976468
Biography & Memoir
Feminist Press, $17.95, paperback, 296p., 9781952177941
Science
Europa Compass, $16, paperback, 128p., 9781609456627
Children's & Young Adult

Little, Brown, $17.99, hardcover, 32p., ages 4-8, 9780316493222
Putnam, $18.99, hardcover, 384p., ages 12-up, 9781524740986
---