From the Shelf
Tweaking Up the Tension
When I was a writing student in undergrad, my fiction professor's maxim was, "Tweak up the tension." It's taken me years to figure that out, and what I think it means is best exemplified in a few of my favorite books of late.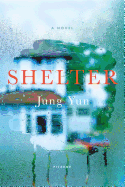 I picked up Shelter by Jung Yun (Picador, $16) several weeks ago, at first thinking that this would be a tense domestic drama about a middle-class family who are underwater on their home payments. To my utter surprise, it transforms into a gripping crime novel about a home invasion, and then shifts yet again into a deeply nuanced story about a family history of trauma.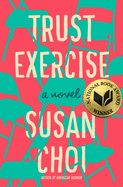 The National Book Award-winning Trust Exercise by Susan Choi (Holt McDougal, $15.99) also transforms by jaw-dropping leaps and bounds. First, we're introduced to ambitious students at a performing arts school, but before you know it, the script is flipped and suddenly we're contending with the nature of truth.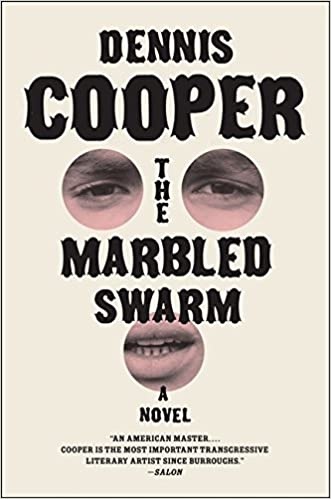 To call these "twists" doesn't even begin to do them justice. The Marbled Swarm by Dennis Cooper (Harper Perennial, $14.99) shakes the very foundations of what fiction is as Cooper seduces readers, with trademark luridness, into an appalling world of transgression; meanwhile, he slyly offers an invaluable lesson on storytelling craft.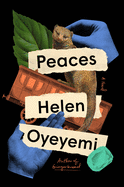 But perhaps most earthshattering of all, the freshly minted Peaces by Helen Oyeyemi (Riverhead, $27) splinters expectations entirely. Each chapter left me gasping, WHAT?? And months later, I still flounder when explaining how an amusing train carriage getaway for two left me questioning some pretty fundamental elements of reality, like what it means to see.
I find fiction is most fun when it shocks me. I want to close a book feeling like I just got off a rollercoaster, eyes wide, heart in my throat, thrilled to the gills by breathless peaks and mindboggling drops. These authors definitely understood the assignment. --Dave Wheeler, associate editor, Shelf Awareness

In this Issue...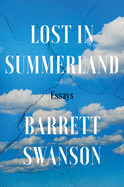 With this eloquent and insightful collection of 14 essays, Swanson proves that his is an essential voice in the critique of a simultaneously surreal and vulgar modern age.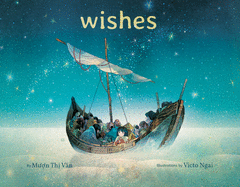 This breathtaking picture book about a Vietnamese family who must flee their home is told through the wishes of familiar objects.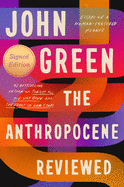 John Green reviews aspects of human experience in the (current) Anthropocene age, in 44 insightful, often surprising essays.
Review by Subjects:
Fiction ⋅ Mystery & Thriller ⋅ Romance ⋅ Social Science ⋅ Essays & Criticism ⋅ Children's & Young Adult

From Garden District Book Shop
Upcoming Events
Postponed - In-Person Event - Kent Babb: Across the River: Life, Death, and Football in an American City
09/16/2021 - 6:00PM
EVENT Postponed THE GARDEN DISTRICT BOOK SHOP HOSTS KENT BABB TO CELEBRATE HIS NEW RELEASE, ACROSS THE RIVER: LIFE, DEATH, AND FOOTBALL IN AN AMERICAN CITY The Garden District Book Shop is thrilled to host an evening celebrating the recent release of award-winning sportswriter Kent Babb's, Across the River: Life, Death, and Football in an American City. What is sure to be a classic work of sports journalism, Across the River is an investigation into the...
Book Candy
Digitized Da Vinci
"Leonardo da Vinci's notebooks get digitized: where to read the Renaissance man's manuscripts online." (via Open Culture)
---
"Asian American & Pacific Islander Heritage Month recommendations for kids" by the New York Public Library's Teen Reading Ambassadors.
---
CrimeReads led a "mystery reader's road trip up California's Highway 99."
---
Mental Floss shared "8 fascinating facts about Nora Ephron."
---
The Atlas Obscura podcast visited "a grand library in Portugal has some unexpected nighttime caretakers--tiny bats."

The Woman with the Blue Star
by Pam Jenoff
If one is ever worried that the genre of World War II fiction might have become overstuffed, turn to Pam Jenoff for a quick recalibration. Time and again, the author has demonstrated such a keen eye for research that her books all but burst with originality, even in a field where seemingly every angle has been covered at least twice. Her latest, The Woman with the Blue Star, is no different.
In The Woman with the Blue Star, two young Polish women from opposite backgrounds come together through the hazy light of a sewer grate. Sadie Gault, forced out of her decrepit apartment in the Jewish ghetto in Kraków by the encroaching German forces, lives underground with her pregnant mother and another family, surviving on potatoes and hungry flickers of light. Meanwhile, Catholic Ella Stepanek lounges in a fine house across the city, where her stepmother regularly hosts Nazi guests. But Ella hates the Nazis, hates what they've done to her country and its people, and her anger ignites a bravery she didn't know she possessed.
When Ella sees a girl's face in the shadows of a sewer grate, she's tempted to ignore what she witnessed. Instead, her conscience lures her back, and she returns again and again, becoming Sadie's lifeline as well as her closest friend. But keeping Sadie alive puts her own life at risk, as well as those of Sadie and her own connections--including the resistance fighter she's fallen in love with. Eventually, bringing small bundles of food to Sadie becomes untenable, and the friends hatch a plan to ferry her and the other sewer-dwellers to safety. But if rumors reach the Germans and they decide to search the tunnels, all will be lost. To spar against the near-impossible odds, they'll need to trust others, and that means bringing more allies into imminent danger.
Jenoff, who is no stranger to World War II fiction--her other works include The Orphan's Tale, The Kommandant's Girl and The Lost Girls of Paris--often bases her novels on real events, and The Woman with the Blue Star is no different. As a member of the Foreign Service, Jenoff was assigned to the U.S. Consulate in Kraków in the '90s and fell deeply in love with Poland, which eventually led her to the story of Leopold Socha, a sewer worker who aided Jews hiding underground during the war. The novel she has spun from this piece of history is a startling adventure that never feels fantastical, and is so surrounded by real events that it's impossible to escape the horror.
It is similarly impossible to separate The Woman with the Blue Star from the context in which it was written and released. The story is about courage, survival and friendship, but also largely about isolation, and the way such separation from the thrum of life tears at our sanity. Jenoff wrote much of the book during the pandemic-induced quarantine, and many readers will only just be getting back to some semblance of normalcy when they read it. The pain of the past year will still feel raw. Although it would be wrong to equate what happened to people like Sadie during World War II with what has happened in 2020 and 2021, many readers will nevertheless recognize Sophie's bored despair. With so much collective loss and grief, plus little way to share it with the outside world, life loses its color. Survival starts to have little meaning. It takes another--in Sadie's case, an outsider like Ella--to remind us for what, and for whom, we're fighting. The Woman with the Blue Star accomplishes this with a gasping, heart-wrenching finale, one readers will not be able to stop thinking about. The result is not the save-the-day scenario of comic books; that would be too trite, too unrealistic. Instead, there is enormous loss. But that rings true, and readers will appreciate the equal timbre of solemnity and hope that echoes after the novel ends.
This is a story of surprising complexity within such an insular setting. Writing an adventure set within the confines of a concrete tunnel is no easy feat, and even trickier is the ability to make isolation feel motivating rather than debilitating. Sadie and Ella are inundated with grief, yet it never drowns the reader; instead, it compels them to dive deeper and deeper into the story. The Woman with the Blue Star is a mesmerizing tale of courage and heartbreak in an almost inconceivable time--a time that should never be forgotten. --Lauren Puckett
Park Row, $17.99, paperback, 336p., 9780778389385
---
Pam Jenoff: Human Connection in Times of Extreme Isolation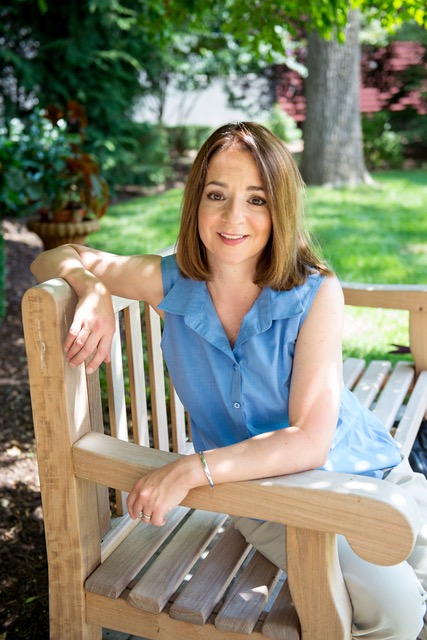 (photo: Mindy Schwartz)
Pam Jenoff is a bestselling novelist whose works often focus on World War II. The Philadelphia-based writer is a law professor at Rutgers University, drawing on her experience at the Pentagon and with the State Department in her classes and in her writing. Her time among Jewish communities in Poland led her to write The Woman with the Blue Star (Park Row Books, May 2021), a story of isolation and courage in the sewers of Kraków.
Over the years, your work has demonstrated a deep attachment to World War II. What about the time period proves so continually captivating to you?
My love for the World War II era comes from the years I spent working in Kraków, Poland, as a diplomat for the State Department. During that time, I worked on Holocaust issues and became very close to the surviving Jewish community in a way that deeply moved and changed me. More globally, I think World War II has great resonance for authors and readers. There is a drive to capture and tell stories from survivors now while we still have a chance. There is also a great deal of archival material that became available to authors and researchers after the Cold War ended that provides new ideas for books. And as an author, my goal is to take my reader and put her or him in the shoes of my protagonist so she or he asks, "What would I have done?"
You were working at a law firm in Philadelphia when you first decided to try this whole writing thing. Tell us about that moment of epiphany.
I always wanted to be a writer, but throughout my many years abroad and in school, when I had plenty of time to write, I could never quite get started. After I returned from working as a diplomat in Poland, I went to law school and started working at a large Philadelphia law firm--my first day was September 4, 2001. Exactly one week later, when 9/11 happened, I had a life epiphany: being a lawyer was a fine career, but I had always held a deeper dream of becoming a novelist. If I had been one of the 9/11 victims, I never would have realized my dream; I didn't have forever, and I needed to get started right away. I took a night course called "Write Your Novel This Year" and started working on what would become my first novel, The Kommandant's Girl. I still had the day job with its long hours and student loan debt to be repaid, so I wrote those early books every day from 5-7 in the morning. My first book was rejected 39 times. But it was the first step to seeing it in a bookstore five years later.
You have a deep connection to the setting of The Woman with the Blue Star, when you wrote this book, you hadn't been to Kraków in two decades. How did you go about re-creating this place you knew well but couldn't possibly know completely, whether in the present day or in the 1940s?
I always say that I left a huge piece of my heart in Poland. However, the challenges of three children and a day job have long kept me from returning to Europe, and I have had to rely on a wealth of sources (historical texts, memoirs, periodicals, photographs, maps, testimony, etc.). For The Woman with the Blue Star, I was determined to return to Kraków and walk the streets. I planned a trip and was scheduled to leave on March 11, 2020--a plan which was thwarted by both the explosion of Covid that week and an emergency appendectomy! So I was back to my use of other source materials, aided this time by several dear friends at the U.S. Consulate in Kraków, who put me in touch with experts who could help remotely.
You've written before that your interactions with the Polish Jewish community in Kraków changed your life. Did those connections ultimately spur you to become a writer?
When I was sent to Poland by the State Department in 1996, I was in my early 20s. I went alone, and you have to remember that this was before the Internet or cell phones, so I was truly alone on the other side of the world. Being Jewish, I gravitated toward the surviving Jewish community in Poland for companionship. I went to shul (synagogue) every Friday night and to the rabbi's house for lunch every Saturday. These folks came to know and trust me and share their stories from during the war. I was moved and changed by my experiences in Poland, and I knew I wanted to write fictitiously about all I had learned. I call my books love stories to the people who lived through that most difficult of eras.
In the acknowledgments section of the book, you write that this story began when you turned in a book in December 2019 "that was not at all right." Somehow, that book became The Woman with the Blue Star. Can you reveal more about why and how that happened?
I like to be very candid about my writer's journey, even the tremendous missteps, because I hope it will help others who are struggling with their books or other aspects of life. The first version I wrote of The Woman with the Blue Star was told from a single point of view (Sadie's) and spent less time with Sadie in the sewer and more after the war. My editor, Erika Imranyi, read the manuscript and told me that it just wasn't right. Erika and I have a long and meaningful relationship, and I respect the opinion of her and my agent, Susan Ginsburg, tremendously when it comes to my work. So I took Erika's feedback to heart and started over, even though it meant scrapping 90% of the first book. It was initially disheartening to "fail" so spectacularly after 10 novels. I moped around for about 10 minutes after receiving her feedback, then sat down and started writing. I rewrote it to include Ella's point of view and focus on what happened during the war.
You wrote most of this novel during the pandemic. Did your own feelings of isolation shape how you crafted Sadie's story?
I was deep into the writing of this book when the pandemic began. To be clear, our circumstances over the past year have been nowhere near as horrific as what Sadie endured hiding in the sewer to stay alive during the Holocaust. Nevertheless, I found myself drawing parallels between things we all faced and Sadie's struggle. When the pandemic started, we were all suddenly isolated, and for many people, alone. We were all forced outside of our comfort zones. We faced new challenges, like making sure we could procure the things we needed for ourselves and our families, such as toilet paper and groceries. For me, things that I had taken for granted, like being able to see my mom every day, were simply not possible. Reflecting on the parallels between the sudden, unexpected ways our lives and Sadie's had been changed both provided for a richer, more reflective writing experience and gave me strength in my own daily struggles.
Without spoiling too much, tell us how you decided on that heart-wrenching ending. Was it necessary to make the story feel realistic?
In real life, many of the Jews in the sewer in Lvov were there until their city was liberated. Due to the constraints of timeline and story, that was simply not possible for my story set in Kraków. I wanted an ending that depicted the struggles and dilemmas my characters faced, while at the same time showing the ways they had grown and had come to rely on one another.
In 2020, we heard the word "unprecedented" thrown around a lot, both in response to the pandemic but also to political events. What historical fiction reminds us is that almost nothing is truly "unprecedented." Is that what draws you to the genre?
One of the things that draws me most powerfully to historical fiction is the way that readers respond to it. They are eager not just for a great story but to learn from the past and to draw parallels to modern life to cope and connect and move forward, as individuals and as a society. I consider it my honor and great responsibility to share that journey with them.
In that vein, how--in your opinion--does one write historical fiction that feels "relevant"?
I don't set out to write books about a certain "theme." I want to write about people during a particular era in a way that readers can empathize with and perhaps learn as well. Yet sometimes through the writing a theme will emerge. For The Woman with the Blue Star, written in part during the pandemic, it is human connection in times of extreme isolation, a theme which I think and hope will resonate with readers. I believe if I write authentically the relevance will come on its own. --Lauren Puckett
---
Shelf vetted, publisher supported.

Great Reads
Rediscover: Cate Haste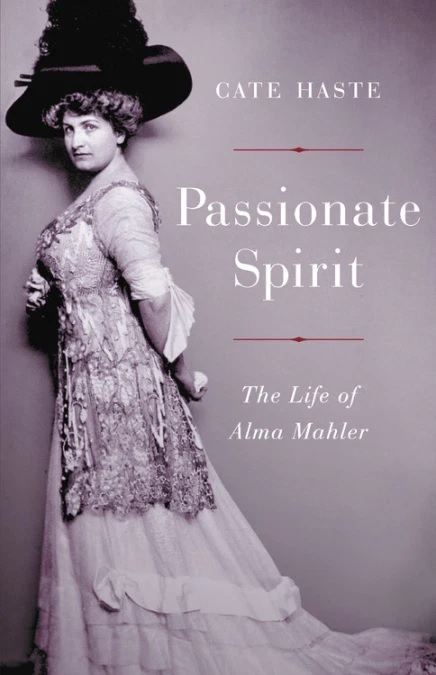 Cate Haste, the historian, author and filmmaker who wrote eight books over the course of her career and directed many documentary series, died recently at age 75. Haste's first book was Keep the Home Fires Burning, which was published in 1977 and discussed British propaganda in World War I. She made her directorial debut that same year with The Secret War, about scientific and engineering advances during World War II. She wrote Rules of Desire, about the history of sex post-World War I, in 1992. Sex was a subject to which she often returned--Haste directed six documentaries about sexual freedom in Britain throughout her career. She went on to co-write The Goldfish Bowl with Cherie Booth, the wife of Tony Blair, which discussed the role that the prime minister's spouse has played since the 1950s.
Her last book was Passionate Spirit: The Life of Alma Mahler. Published in 2019, it chronicled the life of the composer, author and socialite Alma Mahler, who fled Austria in 1938 with her husband, Franz Werfel, before settling in the United States, and whose earlier husbands were composer Gustav Mahler and architect Walter Gropius. While many books had been published about Mahler in German, Haste's was the first written for an English-language audience. It is available from Basic Books ($32).

Book Reviews
Fiction
Gallery Books, $26, hardcover, 368p., 9781982123963
Putnam, $16, paperback, 384p., 9780593328118
Atria Books, $27, hardcover, 304p., 9781982158309
Berkley, $16, paperback, 384p., 9780593199725
St. Martin's Press, $27.99, hardcover, 352p., 9781250272041
Mystery & Thriller
Knopf, $26.95, hardcover, 256p., 9780525655459
Romance
Harlequin, $15.99, paperback, 432p., 9781335180926
Social Science

Counterpoint, $26, hardcover, 304p., 9781640094185
Essays & Criticism

Dutton, $28, hardcover, 304p., 9780525555216
Children's & Young Adult

Orchard Books, $18.99, hardcover, 40p., ages 4-8, 9781338305890
Greenwillow Books/HarperCollins, $16.99, hardcover, 160p., ages 8-12, 9780062970428
Atheneum, $17.99, hardcover, 40p., ages 4-8, 9781534475106
---