From the Shelf
Parenting Across the World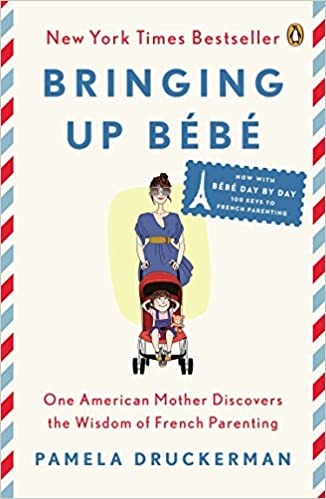 American expat Pamela Druckerman felt she was the only flustered parent amid a sea of serene, baguette-toting Parisian mothers. She shares all of the "wisdom of French parenting" she could glean in her entertaining and insightful Bringing Up Bébe (Penguin, $18). Though not all aspects of French parenting appealed to me, I was enamored by the idea of someday dining out on multi-course meals with my calm and serene toddler in tow, as French parents apparently do on a regular basis.
Looking for more insights into how to raise the little human who lives in my own house, I found nearly as many global parenting books as there are parenting styles. In There's No Such Thing as Bad Weather (Touchstone, $17), Swedish-born Lina Åkeson McGurk promises that the secret to raising healthy children is more time outdoors, year-round. Rina Mae Acosta and Michele Hutchinson put forth, in The Happiest Kids in the World: How Dutch Parents Help Their Kids by Doing Less (Experiment, $15.95), that what parents actually need to do is relax: less worrying and supervision, and fewer activities, yield happier kids--and happier parents. Meanwhile, in Battle Hymn of the Tiger Mother (Penguin, $17), Amy Chua set out to write a story about the benefits of raising children as Chinese parents do, in contrast to Western parents, and instead wrote about a "bitter clash of cultures" and her own journey through humility in parenting.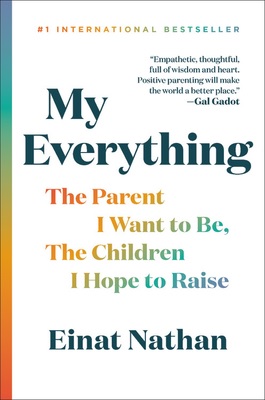 I almost set down My Everything: The Parent I Want to Be, the Children I Hope to Raise (Hachette Go, $28)--a bestseller in Israel--after the first few chapters; Einat Nathan's approach is very different from my own. But then I realized: I, like parents everywhere, can pick and choose what's right for me and my family, and raise a globally inspired human from the comfort of home. --Kerry McHugh, blogger at Entomology of a Bookworm

In this Issue...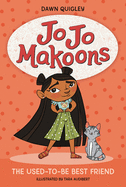 An Ojibwe girl sorts out friendship struggles in a hilarious series starter from #OwnVoices creators.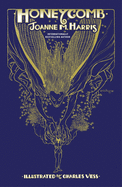 Fairy tales for grown-ups, allegories, visions and horrors: these gorgeously illustrated linked stories are guaranteed to transport.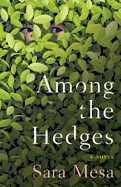 Award-winning Spanish writer Sara Mesa brilliantly, unpredictably explores highly charged power dynamics between an almost-14-year-old girl and a 54-year-old stranger.
Review by Subjects:
Fiction ⋅ Mystery & Thriller ⋅ Science Fiction & Fantasy ⋅ Graphic Books ⋅ Biography & Memoir ⋅ Children's & Young Adult

From Garden District Book Shop
Upcoming Events
Postponed - In-Person Event - Kent Babb: Across the River: Life, Death, and Football in an American City
09/16/2021 - 6:00PM
EVENT Postponed THE GARDEN DISTRICT BOOK SHOP HOSTS KENT BABB TO CELEBRATE HIS NEW RELEASE, ACROSS THE RIVER: LIFE, DEATH, AND FOOTBALL IN AN AMERICAN CITY The Garden District Book Shop is thrilled to host an evening celebrating the recent release of award-winning sportswriter Kent Babb's, Across the River: Life, Death, and Football in an American City. What is sure to be a classic work of sports journalism, Across the River is an investigation into the...
Book Candy
Fancy Words for Specific Shapes
Mental Floss looked up "8 fancy words for specific shapes."
---
"John Steinbeck wrote a werewolf novel, and his estate won't let the world read it," Open Culture reported.
---
CrimeReads investigated "cozy mysteries featuring delicious (and doable) recipes."

---
"Book of The Little Prince author's love letters marks end of feud between heirs," the Guardian reported.
---
Bookshelf featured Tanishka Sharma's hexagonal bookshelf seat.

Footnotes: The Black Artists Who Rewrote the Rules of the Great White Way
by Caseen Gaines
In 2016, Broadway saw an unusual revival: Shuffle Along, or, the Making of the Musical Sensation of 1921 and All That Followed. Back in 1921, as now, many high-profile theatrical productions featured the stories of white characters, played mainly by white actors, but both the original Shuffle Along and its revival offered something different. The musical revue, created by two comedians and a pair of accomplished musicians, was the first all-Black musical comedy to make it big on Broadway, and its success had far-reaching effects on race relations in the entertainment industry. In vivid and lively prose, author, teacher and pop culture historian Caseen Gaines digs into the history and impact of Shuffle Along and its creators in his engrossing, meticulously researched fifth book, Footnotes: The Black Artists Who Rewrote the Rules of the Great White Way.
Gaines (We Don't Need Roads) begins with a pivotal moment from the show's 1921 opening night: "Love Will Find a Way," a duet performed by two of Shuffle Along's Black characters. In vaudeville and across the entertainment industry, Black actors were often forced to play stereotypes for laughs, feeding white audiences familiar jokes about uneducated "Negroes" who couldn't do simple math or string together a coherent sentence. While the plot of Shuffle Along (involving a crooked mayoral race) did include some of these moments, the show also gave its Black actors, musicians and dancers a chance to perform at a greater dramatic range. But the show's creators feared that white audiences would not accept a song, much less an entire show, that portrayed Black people as complex human beings capable of real thoughts and feelings.
To everyone's surprise, the audience not only enjoyed the syncopated jazz music and genuine love story, but roared for more, kicking off Shuffle Along's successful run on Broadway and its subsequent national tour. The show was plagued by constant financial troubles, though: the cast often went without pay, and the showrunners struggled to meet travel costs and other expenses. The economic and social effects of World War I, Prohibition and the Great Migration of Black Americans to northern states--among other forces--also affected the show's fortunes. But for its creators and participants, it helped form a vision for what was possible: a future America where Black actors could play authentic roles rather than squeezing themselves into narrow stereotypical boxes.
Footnotes is the story of one musical, but it is also a group biography of four men who were only one generation removed from slavery, whose lives and careers spanned rapidly changing times. Gaines charts the personal histories of the show's architects: comedians Flournoy Miller and Aubrey Lyles, and musicians Noble Sissle and Eubie Blake. He delves into each man's origin and career, recounting the success Miller and Lyles found together in vaudeville, and the musical adventures of Sissle and Blake, which took them from New York's jazz venues to playing at French military bases during World War I. Though none of the four had ever written a musical or performed on Broadway, they teamed up to conceive (and find funding for) something entirely new with Shuffle Along. They rented a theater on West 63rd Street--not in Manhattan's theater district, but close enough--and hammered out a book and a score that fused comedy, jazz, romance and plenty of dancing. The show would go on to launch the careers of performers--among them Florence Mills, Paul Robeson and a very young Josephine Baker--as well as open doors for many of its other cast, crew and orchestra members.
Drawing on extensive historical and archival research, Gaines holds up the show's creators as examples of Black excellence in a world designed to trap them in failure. He captures their complicated experiences and interpersonal dynamics, and draws sharp contrasts between the treatment of Black people in the U.S. and the accolades they received abroad. He also records the showrunners' struggles along with their triumphs: the way the show never quite managed to balance its books, the moments where the show's actors and writers resorted to blackface to get a laugh from the audience, the blatant colorism (onstage and off) that elevated light-skinned Black people above their darker counterparts. Judged by the standards of today, much of the show's original script reads as tone-deaf or even offensive. But a century ago, the musical provided a mix of satire, genuine emotion and familiar (if shopworn) jokes that drew in audiences and kept the show touring until 1924.
The book's last chapters deal with the show's several revivals, most of which were unsuccessful (until the 2016 remake) and the later careers of the showrunners. Gaines also muses on the ways in which Black actors and artists have still struggled to make a home for themselves on Broadway. In a moment of national conversation about systemic racism in the U.S., the story of Footnotes is not only compelling but perfectly timed. --Katie Noah Gibson
Sourcebooks, $26.99, hardcover, 448p., 9781492688815
---
Caseen Gaines: Lives of Contradiction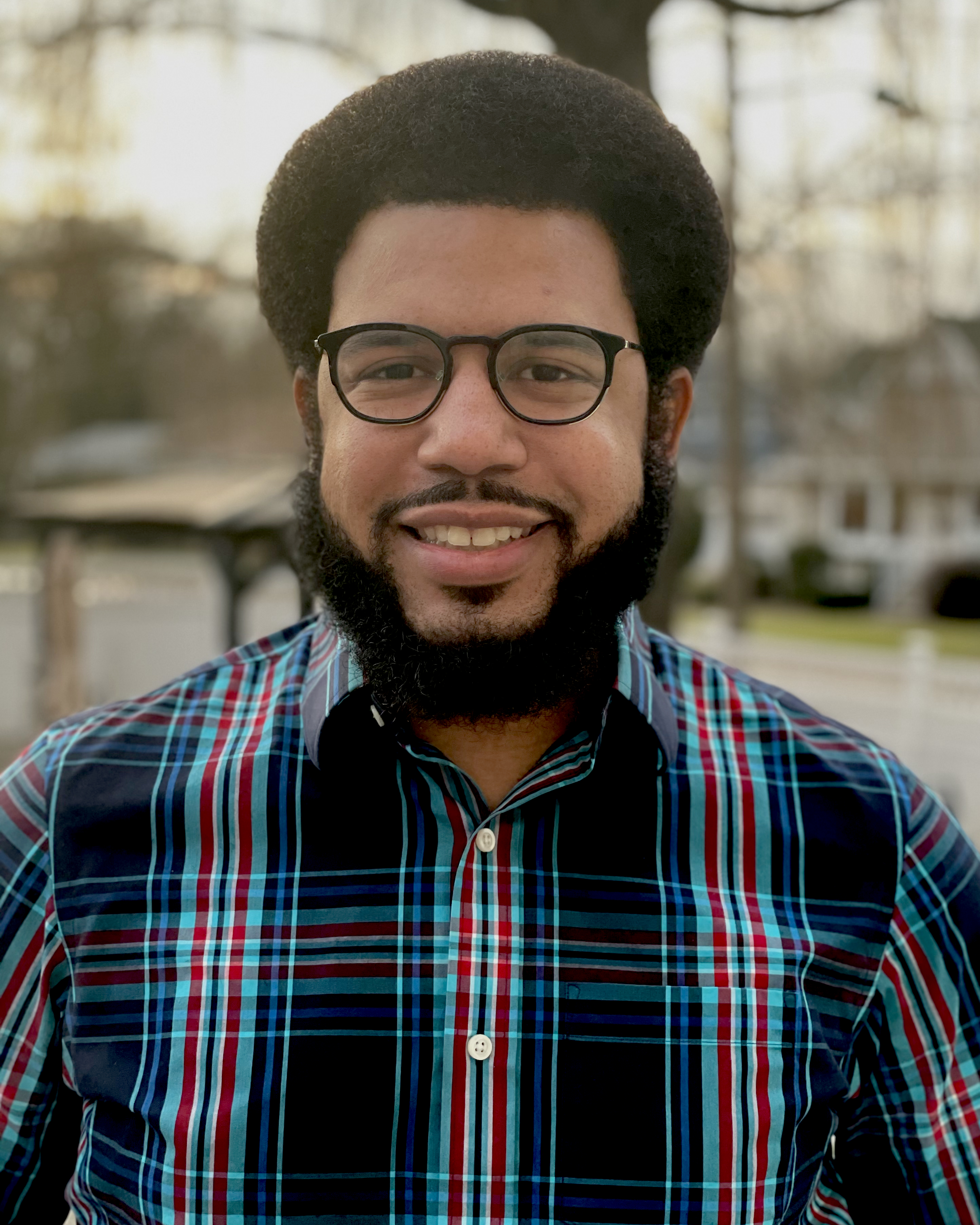 Caseen Gaines is an author, director, educator and pop culture historian. His books include We Don't Need Roads: The Making of the Back to the Future Trilogy and The Dark Crystal: The Ultimate Visual History. He is also co-artistic director of a nonprofit theater company he cofounded and a high school English teacher in New Jersey. Footnotes: The Black Artists Who Rewrote the Rules of the Great White Way, available now from Sourcebooks, is his fifth book.
What inspired you to dig into the story of Shuffle Along and its creators?
I saw the 2016 iteration of Shuffle Along, which told some of the backstage story, the day before it ended its brief Broadway run. I couldn't shake the feeling that its premature ending was a continuation of what had been happening to [the show's creators] Noble Sissle, Eubie Blake, Flournoy Miller and Aubrey Lyles since the 1920s. As I began to dig deeper into each of their lives, there seemed to be something important about not forgetting these four men. They are just a few of countless Black Americans who forever changed this country and have long been denied their due.
Explain what your research process was like--delving into archival materials, recordings, newspaper clippings and other sources.
I spent a lot of time visiting libraries and archives in both Harlem and Baltimore, and loved every second of it. Several of the book's main subjects left behind so much ephemera, audio recordings, even some unfinished and unpublished memoirs. The information was decentralized and required some unearthing, but there seemed to be a never-ending well of information. Initially it felt daunting, but in a way, the wealth of information made it easier for me to focus on the story I was telling and leave out extraneous details. I also developed a relationship with Noble Sissle's son, which has been a real asset to this project.
Shuffle Along was a very different production than previous all-Black theatrical shows--vaudeville and minstrel shows--but it still contained moments where the Black actors wore blackface or played to racial stereotypes. That was a complex dynamic.
Footnotes is set in such a specific moment in American history. Each of the four main subjects were just a generation removed from slavery, and yet all but one were college-educated. That may feel inherently contradictory, but in the 1920s, like today, being a Black American is often to live a life of contradiction, or at least complexity.
Shuffle Along was the brainchild of two Black musicians who performed in tuxedos, and two blackface comedians who trafficked in antebellum humor. This may seem regressive, but it was the opposite; and this balance helped make the show palatable to white audiences and allowed it to play in the Deep South. It also is a clear illustration of the dance people of color do every day to have their best shot at success in America.
Although the creators of Shuffle Along were all Black men, the show also opened doors for Black women and the kinds of roles they were able to play onstage.
Prior to Shuffle Along, the prevailing consensus was that white people, and white women, specifically, would never pay to see Black women on stage unless they were playing a stereotypical role, like a mammy or a jezebel. Sissle, Blake, Miller and Lyles deserve credit for creating legitimate roles for Black women, and also providing opportunities for them to shine in the chorus. For the first time, theater-goers were able to see women as artists: skilled dancers, singers and performers, and not just attractive set dressing like they were in popular shows like Florenz Ziegfeld's Follies. Josephine Baker became a star as a chorine, and there are other women, like Florence Mills, Adelaide Hall and Fredi Washington, who first got their big break in Shuffle Along before reaching superstardom.
Several of the show's creators and musicians spent time in the military and played in military bands, and their experiences abroad were vastly different than their experiences at home in the U.S. How do you think that experience informed the show?
Noble Sissle, in particular, was significantly impacted by his time overseas. He was part of the all-Black 369th Infantry Regiment, better known as the Harlem Hellfighters, and they were instrumental in introducing jazz to Paris. Seeing the way the French responded to culturally Black music reinforced the idea that white audiences in New York might be similarly captivated, and that authenticity mattered when it came to art. Additionally, by serving in the armed forces, Sissle developed a strong desire to be part of creating a more just America. Music was his medium, and Shuffle Along and jazz were means to that end.
What surprised you the most in your research?
I was surprised by how well-documented the lives of my subjects were, particularly in newspapers. There were so many Black publications at the time, and the artists in Footnotes were major celebrities of the day. I uncovered so many vivid anecdotes, and some of my favorites in the narrative are centered around minor characters, like Josephine Baker. Most people envision her as a fearless woman dancing topless in a banana skirt, but in Footnotes, we see her develop from an insecure teenager to an international superstar.
Why do you think the story of Footnotes is particularly relevant today, in a moment of widespread conversations about representation, racism and related issues?
Footnotes is a story about the importance of not only racial representation, but also racial and cultural authenticity. It's a reminder that Black creatives, and more broadly, people from all underrepresented groups, can produce excellent and commercially viable art, if the gatekeepers stay out of their way. But what's equally important is that it's also a story of appropriation, erasure, and the ongoing fight to be acknowledged for your worth. However, there's still an optimism that remains constant throughout the narrative. Footnotes is set against the backdrop of the highest period of racialized violence in the United States since the Civil War, an economic recession, and the aftermath of a global pandemic; yet, even in this landscape, these Black artists were able to achieve what seemed like the impossible. --Katie Noah Gibson
---
Shelf vetted, publisher supported.

Great Reads
Rediscover: An American Tragedy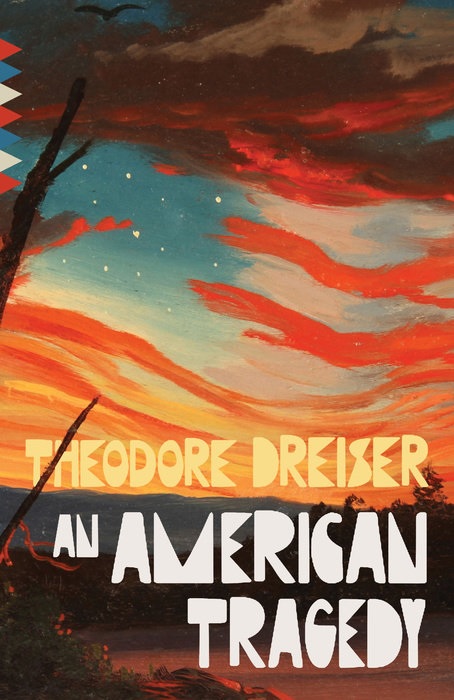 In Theodore Dreiser's 1925 novel, An American Tragedy, an ambitious but dim-witted and unscrupulous young man kills a farm girl he impregnated in order romantically to pursue a more promising socialite. The bungled murder lands him in the electric chair. Dreiser (1871-1945) based his book on the 1906 case of Chester Gillette, who killed pregnant Grace Brown while rowing on a lake in the Adirondacks. Gillette beat Brown, left her to drown and fled to a nearby town, where he was quickly arrested. Like Dreiser's character, Gillette's shifting stories and the ample evidence against him resulted in conviction and execution. The real murder of Grace Brown became a national sensation. As a journalist, Dreiser observed that this kind of crime, in which a young man killed a poorer pregnant girl in order to pursue a richer one, occurred with shocking regularity in the United States.

An American Tragedy was adapted into the 1951 film A Place in the Sun, starring Montgomery Clift, Elizabeth Taylor and Shelley Winters. It won six Academy Awards. Dreiser's other novels include Sister Carrie (1900), Jennie Gerhardt (1911), The Financier (1912), The Titan (1914), The "Genius" (1915), The Bulwark (1946) and The Stoic (1947). He also wrote two plays and numerous nonfiction titles. A new edition of An American Tragedy is available today from Vintage ($12). --Tobias Mutter

Book Reviews
Fiction

Open Letter, $14.95, paperback, 120p., 9781948830393
McSweeney's, $26, hardcover, 230p., 9781952119132
Delphinium, $26.95, hardcover, 336p., 9781953002006
Mystery & Thriller
Putnam, $27, hardcover, 368p., 9780593190357
Minotaur, $26.99, hardcover, 304p., 9781250780485
Morrow, $27.99, hardcover, 320p., 9780063041929
Science Fiction & Fantasy

Saga Press/Gallery, $32, hardcover, 432p., 9781534433052
Kaya Press, $19.95, paperback, 224p., 9781885030719
Graphic Books
Drawn & Quarterly, $19.95, paperback, 156p., 9781770464582
Biography & Memoir
Kensington, $27, hardcover, 352p., 9781496724793
Children's & Young Adult

Heartdrum/HarperCollins, $15.99, hardcover, 80p., ages 6-10, 9780063015371
Chronicle, $17.99, hardcover, 320p., ages 12-16, 9781797201238
---