From the Shelf
Meditating Through the Pandemic
When the lockdown began 14 months ago, my customary approach to meditation just wasn't doing the trick. My mind was scattered and feeling the full effects of, as one friend put it, "Nothing to do and no time to do it in."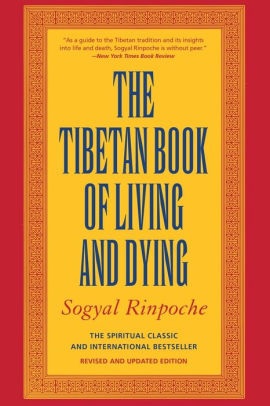 During one of my weekly calls with my teenage nephew, he mentioned that he was reading The Tibetan Book of Living and Dying (Harper One, $20.99). Thinking we could be a book club of two, I bought a copy. Sogyal Rinpoche describes the long lineage of Tibetan teachers and their spiritual beliefs, yes, but also the physical postures that ground them. As my body moved through different positions (hands over the knees, lightly placed, rather than palms up, for instance), my mind followed. Roughly 20 minutes a day was enough for the sense of calm to linger, and Rinpoche's tools allowed me to return to a peaceful state, as needed.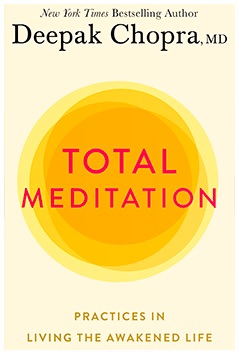 Total Meditation by Deepak Chopra (Harmony, $24) discusses ways to bring mindfulness to all of the day's activities, with practical steps to take--whether new to meditation or lifelong practitioners--to deepen awareness and conscious choice. Natalie Goldberg, who has always used writing to achieve maximum benefits from her meditation practice, braids together the riches of reading, writing and sitting in Three Simple Lines (New World Library, $22.95). On her journey to the birthplace of the haiku masters, Goldberg allows readers to be present with her at the very landscapes they memorialized.
Nearly a year into the pandemic, my father became very ill. The work I'd been doing through The Tibetan Book of Living and Dying took on a sense of urgency, and I immersed myself in the practice of Tonglen (the compassionate act of changing places with another). By the time I arrived at my father's bedside, I could be fully present with him. --Jennifer M. Brown, senior editor, Shelf Awareness

In this Issue...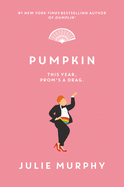 A fat, gay teen makes waves in his rural Texas hometown when he runs for prom queen in this humorous and joyful YA contemporary novel.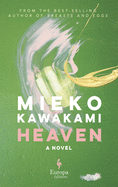 Mieko Kawakami's powerhouse sophomore import is a graphic, intense revelation exposing the paralyzing terror of middle-school bullying.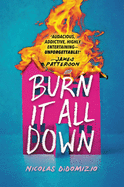 In this hilarious, moving debut, a teen and his mom go on the run after accidentally burning down her ex's house.
Review by Subjects:
Fiction ⋅ Mystery & Thriller ⋅ Romance ⋅ Graphic Books ⋅ Food & Wine ⋅ Social Science ⋅ Children's & Young Adult

From Garden District Book Shop
Upcoming Events
Postponed - In-Person Event - Kent Babb: Across the River: Life, Death, and Football in an American City
09/16/2021 - 6:00PM
EVENT Postponed THE GARDEN DISTRICT BOOK SHOP HOSTS KENT BABB TO CELEBRATE HIS NEW RELEASE, ACROSS THE RIVER: LIFE, DEATH, AND FOOTBALL IN AN AMERICAN CITY The Garden District Book Shop is thrilled to host an evening celebrating the recent release of award-winning sportswriter Kent Babb's, Across the River: Life, Death, and Football in an American City. What is sure to be a classic work of sports journalism, Across the River is an investigation into the...
Book Candy
Unusual Words for Everyday Things
Betweenity, for example. Mental Floss looked up "56 delightfully unusual words for everyday things."
---
For fans of the classic sitcom Friends, the New York Public Library recommended "the one with all the recommendations."
---
"Unseen lockets reveal grief that haunted Charles Dickens's writing," the Guardian reported.
---
Atlas Obscura explored "how researchers are able to discern the folds and read the contents of sealed 17th-century letterpackets."
---
Lit Hub featured "Blood Meridian's 10 most McCarthian sentences."

Great Reads
Rediscover: Eric Carle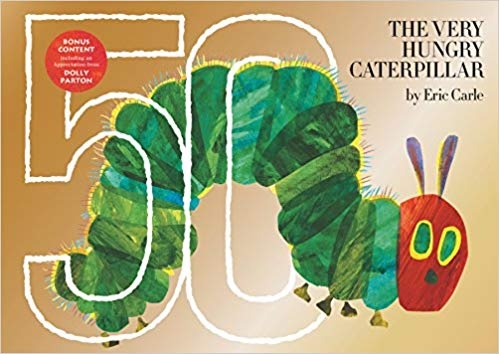 Eric Carle, artist, illustrator and writer, died on May 23 at age 91. Carle was born in 1929 to German parents in the United States. At age six, Carle's homesick mother moved the family back to Germany, where his father was drafted into the German army at the outbreak of World War II. Near the end of the war, at age 15, Carle was forced to dig trenches on the Siegfried Line. In 1952, he returned to New York, was drafted into the U.S. Army and stationed in Germany. Carle's big break was as illustrator to Brown Bear, Brown Bear, What Do You See? (1967) by Bill Martin, Jr. His own first title, 1,2,3 to the Zoo, was published that year by Philomel Books. His most popular work is The Very Hungry Caterpillar, which focuses on a ravenous week in a caterpillar's life followed by its metamorphosis into a beautiful butterfly. First published in 1969, it has been translated into more than 70 languages and sold more than 55 million copies.
Carle's other titles, which altogether have sold more than 170 million copies, include Do You Want to Be My Friend? (1971), The Grouchy Ladybug (1977), Papa, Please Get the Moon for Me (1986), "Slowly, Slowly, Slowly," Said the Sloth (2002) and The Very Clumsy Cricket (2017). In 2018, Penguin Young Readers created The World of Eric Carle imprint, dedicated to his work. He is also published by Simon & Schuster, HarperCollins Children's Books and Macmillan. The Very Hungry Caterpillar: 50th Anniversary Golden Edition (Philomel, $22.99) includes a new afterword by Dolly Parton and an essay on the book's history with original sketches and historic photos.

The Writer's Life
Reading with... Lauren Hough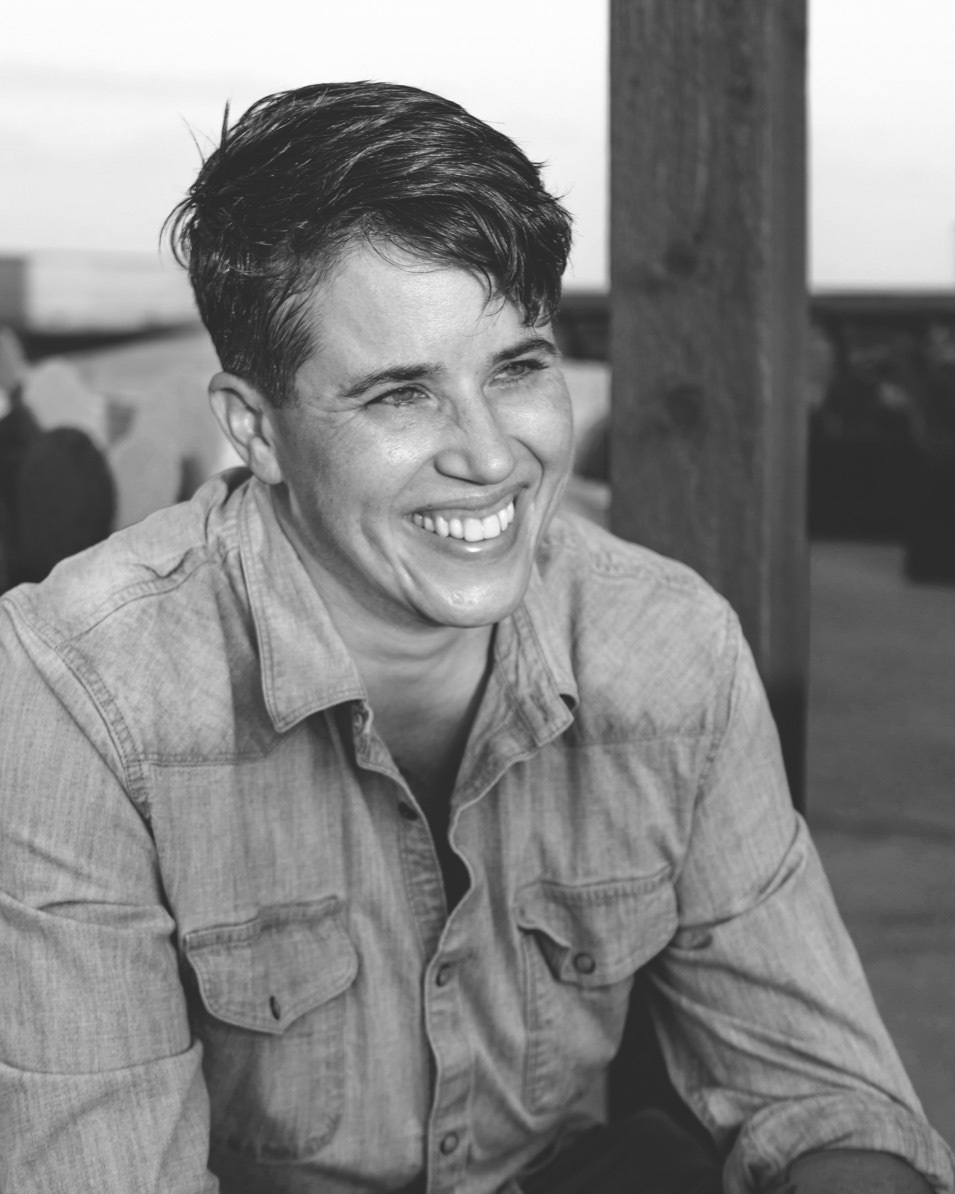 photo: Karl Poss IV
Lauren Hough was born in Germany and raised in seven countries and West Texas. She's been an airman in the U.S. Air Force, a green-aproned barista, a bartender, a livery driver and, for a time, a cable guy. Her work has appeared in Granta, the Wrath-Bearing Tree, the Guardian and HuffPost. She lives in Austin, Tex. Leaving Isn't the Hardest Thing: Essays (Vintage) is her first book.
On your nightstand now:
I've been slowly reading Icebound by Andrea Pitzer. There's something comforting in reading about people having a worse year than we are. At least we're not being stalked by polar bears. I've been reading back through Agatha Christie's novels trying to find the one I left behind, half-finished, in Munich. I'm on The Secret of Chimneys. It's not the one. But I remember nothing about the one I was reading. I'll know when I get to it. And I'm reading Taylor Stevens's The Vessel. I like being lost in several books at once, and I always have one thriller in the mix. If I read other books in between chapters, I can make them last longer.
Favorite book when you were a child:
My first love was Ramona Quimby, Age 8, the hero of misunderstood girls everywhere. My stepdad used to blame my naughtiness on that book, and I thought, well, it figures she'd get blamed for that, too. My grandma gave me a volume of Sherlock Holmes, and that was my favorite for as long as it lasted. I was obsessed with White Fang because I was convinced I, too, could tame a wolf, if I could only meet a wolf. Later on, it was On the Road, and I thought that was the greatest book ever written, probably because it was filthy and full of drugs.
Your top five authors:
I think Mary Karr was the first memoirist I ever read. She turned the truth into an artform. Zadie Smith blows me away every time. We're all down here just hacking away, and she's on another plane. I love Toni Morrison more than I have words to express. There was a time when Toni Morrison inspirational quotes were all the rage on Instagram, and I wondered if I was reading a different Toni Morrison. Kurt Vonnegut made me understand narrative and humor in an entirely new way. Considering I have a passage from "De Profundis" tattooed on my arm, I'd have to include Oscar Wilde.
Book you've faked reading:
Infinite Jest. I tried to read it. I tried so hard. Then I realized I don't have to. It's a lot easier to fake having read it than deal with an evangelist who needs you to read it.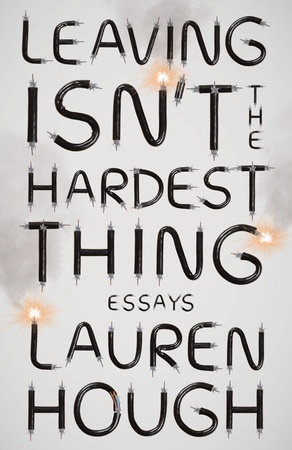 Book you're an evangelist for:
The Country of Ice Cream Star by Sandra Newman. The book haunts me. Not only as a reader, but as a writer. It's poetic and strange and beautiful, and completely indescribable. It's everything a novel should be.
Book you've bought for the cover:
Zoo City by Lauren Beukes. That cover's wild. You see something new every time you look at it. I remember passing it on the shelf and going back to pick it up. It needs to be picked up.
Book you hid from your parents:
I definitely hid Fried Green Tomatoes at the Whistle Stop Café. My mom always encouraged reading, but somehow I knew I wasn't supposed to be reading that one (because it was gay).
Book that changed your life:
I read Kitchen Confidential when I was a bartender, kept it stashed under the bar and would read it before customers showed up. Felt like the first time I'd read something by a real person who talked like me, working a job I could relate to.
Favorite line from a book:
Man, that's a tough one. Right now, "We're each of us alone to be sure. What can you do but hold your hand out in the dark?" Ursula Le Guin, from The Wind's Twelve Quarters. I'm asked often these days, why I write. I think that's why anyone writes, we're holding our hands out in the dark.
Five books you'll never part with:
The Collected Stories of Lydia Davis: I find something new each time I pick it up.
The Lonely City by Olivia Laing: It's medicinal.
Changeling by Sandra Newman: It's out of print, but I found one on eBay and I'm never letting it go.
Pride and Prejudice by Jane Austen: My grandmother gave me this copy, and I think I love it more every time I read it.
The Bell Jar by Sylvia Plath. My English teacher loaned me her copy, and I never gave it back. Still got an A. But I'll never part with it except to return it.
Book you most want to read again for the first time:
Gone Girl by Gillian Flynn. I want to feel that again, the moment you meet the real Amy, the "how the f**k did she do that?"

Book Reviews
Fiction

Europa Editions, $23, hardcover, 192p., 9781609456214

Little, Brown, $28, hardcover, 320p., 9780316496957
Scribner, $26, hardcover, 320p., 9781982140540
Mystery & Thriller
Mira, $16.99, paperback, 352p., 9780778331810
Soho Crime, $27.95, hardcover, 264p., 9781641292450
Romance
Berkley, $16, paperback, 272p., 9780593099414
Graphic Books
Titan Comics, $19.99, paperback, 152p., 9781787732308
Food & Wine
Harper Design, $35, hardcover, 272p., 9780062917355
Page Street Publishing, $21.99, paperback, 152p., 9781645671978
Social Science
Ecco, $28.99, hardcover, 336p., 9780062856029
Children's & Young Adult

Balzer + Bray, $17.99, hardcover, 336p., ages 13-up, 9780062880451
Greystone Kids, $17.95, hardcover, 48p., ages 3-7, 9781771646079
Simon & Schuster, $17.99, hardcover, 352p., ages 8-12, 9781534466739
---