From the Shelf
Mary Richards: Outdoor Learning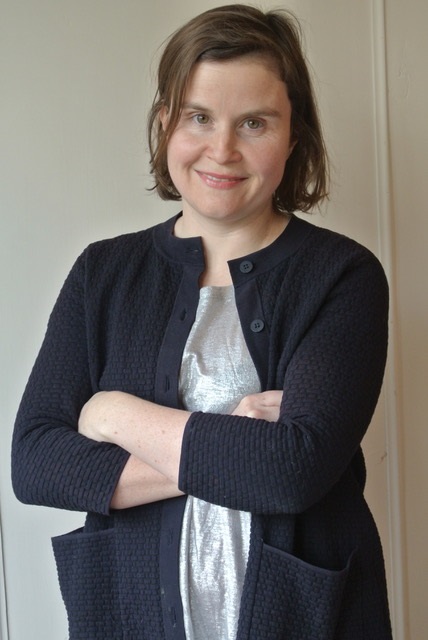 Mary Richards
During this pandemic, we've all learned that fresh air is important for our mental health and well-being. A daily walk is a chance to allow the mind, as well as the legs, to wander. As a writer, I'm conscious that ideas often come to me while I'm walking around the block, not while sitting at the computer.
The same can be applied to the classroom. Move learning outdoors, and you'll give children time and space to look at the world in a different way. While writing Take Me Outdoors--a children's nature journal filled with facts, prompts and space to record adventures--I researched many artists, writers and explorers. I learned that, back in the 19th century, Charles Darwin would stroll daily along a "thinking path" near his home to sift through his ideas; young paleontologist Mary Anning discovered fossils and bones along her local beach; and Susan Fenimore Cooper's nature writing documented in precise detail the countryside she loved.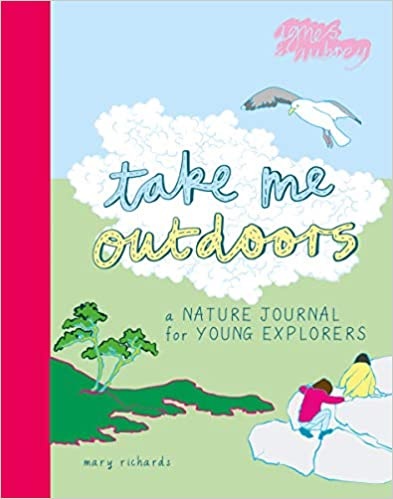 All this fed into Take Me Outdoors, which I hope will inspire parents, teachers and kids to go on some exciting expeditions. Some quick outdoor learning tips? Keep a log of activities. Observe closely and make detailed notes on where you've been and what you've spotted. Inspect plants, bugs, clouds, shells or trees, to learn about the natural world--why not create a collage with the objects you collect? Outdoors, you will explore with all your senses. While being careful, remember to touch, handle and feel; run, jump and play! --Mary Richards
Mary Richards is a writer, illustrator and publisher. Take Me Outdoors: A Nature Journal for Young Explorers is available from Agnes & Aubrey.

In this Issue...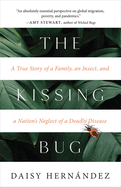 This deftly reported memoir lends visibility to a deadly disease that afflicts more than six million people, and examines the racial politics behind modern health care.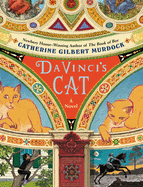 by Catherine Gilbert Murdock
A fanciful middle-grade alternate history romp depicting the adventures of a 16th-century "gentleman" and his encounters with 20th-century American time-travelers.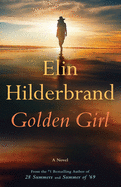 This beautifully drawn novel follows a middle-aged woman, killed in a hit-and-run accident, who monitors life as it goes on without her.
Review by Subjects:
Fiction ⋅ Mystery & Thriller ⋅ Biography & Memoir ⋅ Social Science ⋅ Essays & Criticism ⋅ Now in Paperback ⋅ Children's & Young Adult

From Garden District Book Shop
Upcoming Events
Postponed - In-Person Event - Kent Babb: Across the River: Life, Death, and Football in an American City
09/16/2021 - 6:00PM
EVENT Postponed THE GARDEN DISTRICT BOOK SHOP HOSTS KENT BABB TO CELEBRATE HIS NEW RELEASE, ACROSS THE RIVER: LIFE, DEATH, AND FOOTBALL IN AN AMERICAN CITY The Garden District Book Shop is thrilled to host an evening celebrating the recent release of award-winning sportswriter Kent Babb's, Across the River: Life, Death, and Football in an American City. What is sure to be a classic work of sports journalism, Across the River is an investigation into the...
Book Candy
Edgar Allan Poe's Surprise Bestseller
Edgar Allan Poe's bestselling book during his lifetime was a guide to seashells, Atlas Obscura reported.
---
Author Rachel Kushner (The Flamethrowers) chose her favorite 10 films for Criterion.
---
Merriam-Webster's words used by Nabokov quiz."
---
Mental Floss shared "10 facts about V.C. Andrews's Flowers in the Attic."
---
"San Francisco man returns Bob Dylan album to Ohio library--48 years late." (via the Guardian)

Seven Days in June
by Tia Williams
Sparkling with delicious sensuality and an intriguing plot, Seven Days in June by Tia Williams transports readers to the literary heart of New York in pre-pandemic times, when it was possible for publicists, authors and their fans to mingle at elegant parties and splashy promotional events with abandon. At the novel's heart is a captivating contemporary story of romantic connection and love in an unforgiving world, overlaid with challenging themes of poverty, disability and childhood trauma that the author fearlessly addresses with grace and tenderness.
Eva Mercy is a successful "vampire erotica" author, a single mother and Princeton dropout living in Park Slope, Brooklyn. Her long-running Cursed book series is celebrated by fans who eagerly await the next installment. Eva is grateful for Cursed: it pays the bills, including her pre-teen daughter Audre's school fees at the audaciously expensive Cheshire Prep. The problem is that Eva, already struggling with disabling, chronic migraines, lacks motivation to plow through writing another Cursed book. She would rather explore and write about her French Louisiana Creole heritage and spiritual forebears--including a formidable grandmother who killed her husband while in the throes of a violent headache.
Eva's lonely, peripatetic childhood left much to be desired, lacking the stability she insists is Audre's birthright. Young Eva and her mother, Lizette, moved frequently, their livelihood dependent on Lizette's sleazy boyfriends. Relocating from Cincinnati to Washington, D.C., in Eva's senior year of high school was disruptive on many levels, but it's where she found friendship in the form of a brooding loner, a boy with a broken arm and stunning "gold-flecked chestnut eyes." Shane Hall is an orphan living in a group home, and he's as untethered as she is. When he gets into trouble defending Eva from a class bully, the two escape and spend a week together blissfully high on drugs, alcohol and each other. Then Shane disappears without a trace, leaving Eva bereft and heartbroken.
Williams (The Accidental Diva; The Perfect Find) artfully alternates between Eva's teenage years and her present-day role as a mother and author, the two vastly different stages in her life linked only by the monstrous migraines that have plagued her since childhood. She is a warrior who battles debilitating pain every day, but her vulnerability is actually her greatest strength--the sheer determination she brings to her days when others in her place might have given up.
Now, the last thing Eva needs in her life is a man. It's enough that she's managing her health, the Cursed franchise and the delightfully precocious Audre, who, behind her mother's back, charges her classmates $20 for Snapchat therapy sessions. So when Shane, now an award-winning writer, shows up unexpectedly 15 years later at a "State of the Black Author" event in Brooklyn where Eva is a panelist, she is determined not to engage with him.
Shane's reappearance brings back the anguish of his abandonment. Eva is still angry. Shane, for his part, wants to apologize and make things right as part of his AA recovery. A famous recluse, hailed as a living literary legend, Shane spends his spare time helping at-risk youth in underserved schools, offering them the support he wishes he had received as a child. As a measure of their preoccupation with each other despite the years apart, the protagonist in Shane's novels is modeled on Eva, while the divinely sexy vampire in Cursed bears a striking resemblance to him.
Williams's warm writing style bursts with compassion for Eva, Shane and the damaged children they once were. As Eva lets down her guard with Shane, Williams creates exquisite scenes of their slow, gorgeous reunion, including a magical summer afternoon they spend indulging their senses with decadent ice cream and rediscovering their passion for each other, an afternoon that "radiated an infectious, lazy-day calm." Readers will feel deep satisfaction observing the enigmatic Shane uncoil and release his past trauma as he and Eva hurtle into a romance powered by their imperfect history and a desire to reclaim their shared narrative.
Seven Days in June also shines in its celebration of strong female friendships and the unabashed pursuit of joy, reminiscent of Terry McMillan's beloved '90s classic How Stella Got Her Groove Back. Williams skillfully blends uplifting, hilarious moments into the story through a sensational supporting cast.
Once the mystery of teenage Shane's disappearance is resolved and he is drawn into Eva and Audre's irresistible orbit, the love story that is Eva and Shane's destiny takes on a glorious, yet uncertain, life of its own. The tantalizing question of whether or not they have the staying power necessary for a long-term commitment will be on readers' minds long after they have devoured Seven Days in June. --Shahina Piyarali
Grand Central Publishing, $27, hardcover, 336p., 9781538719107
---
Tia Williams: Fantasy, Romance and Sex in Literary New York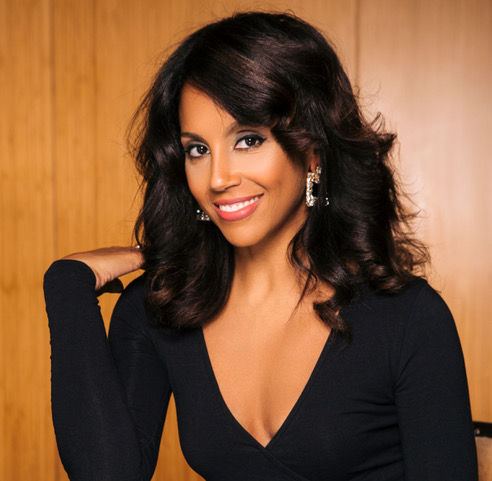 (photo: Pauline St. Denis)
Tia Williams is the author of The Accidental Diva, two young adult novels and The Perfect Find, which won the 2016 African American Literary Award for Best Fiction. The Brooklyn-based Williams served as beauty editor at Elle, Glamour and Essence magazines, and created the popular blog Shake Your Beauty. Set in contemporary New York, her vibrant new novel, Seven Days in June (Grand Central Publishing, June 2021), features two authors wary of falling in love after a false start in their teen years. Tender as well as laugh-out-loud funny, the story is steeped in the power of reinvention and explores why, when an old flame comes knocking, it's best not to ignore the call.
You've said the inspiration behind Seven Days in June was Romeo and Juliet. How did you develop your main characters, Eva and Shane?
Romeo and Juliet were huge inspirations for Eva and Shane! I really wanted to dive into the idea of dysfunctional teens as adults--what happens to them? Do you ever recover from childhood traumas? Does true love have an expiration date? How many totally functional-seeming, got-it-all-together adults are walking around with hidden pasts and tortured secrets? Eva and Shane were born out of these questions. Since all my protagonists are inspired by some dimension of my personality (lol)--and writing about what you know is, in fact, a great idea--Eva and I have a lot in common. (Full disclosure: I'm a writer and single mom of a 12-year-old living in Park Slope, Brooklyn, with lifelong, debilitating migraines and a mother who is Black Creole. But she's nothing like Eva's mother, Lizette!)
Shane is off the charts sexy, as well as a phenomenally successful author. He's funny and romantic yet also divinely dark and broody. Do you know anyone like Shane?
Shane was pure fantasy! I loved dreaming up a man who carefully constructs his life so that he has no ties whatsoever--and watching it all unravel as love creeps in. He's a combination of every misanthropic guy I've ever known--a grumpy, restless loner too wrapped up in their own misery to understand their selfishness. But I wanted him to have a big heart, and a past to explain it all. And growth!
Eva's chronic migraines impact every single aspect of her life. What do you want readers to understand about this debilitating illness and the effort it takes to function despite severe pain?
Living with chronic pain is something you're aware of every minute of every day of your life. It's louder than anything else in your world. Plus, it's invisible, so you're fighting a battle that most people don't see (or even believe). Migraines aren't headaches, they're full-body pain assaults. The courage it takes to push through regular activities--like walking up the stairs or brunching with friends or playing with your kid--is monumental. Truly, it's a battle not to just give up and stay in bed forever.
Do you share Eva's French Louisiana Creole history and fear of water bugs?
I do. WATER BUGS HAUNT MY DREAMS. And my mom is a Chevalier from Cane River, Louisiana--an extremely old, culturally vivid, gorgeous Creole town where everyone is related, and the roots are deep, deep, deep. There are only about seven to 10 last names there. And everyone can trace their lineage back to the same antebellum duo, a French plantation owner and the enslaved African woman who bore his children. It's a fascinating pocket of American history.
A stunning love story, Seven Days in June also confronts the challenges of growing up in neglectful home environments without adults to turn to for guidance and support. To what extent is Shane's literary genius a byproduct of his unstable childhood?
Shane was always alone, lost in his thoughts as a kid. He had no parental figures, or siblings or friends, it was just him against the world. I think that because he peered into the world as an outsider, it made him notice details about humanity that usually go unnoticed. Which is where his literary genius lies. And he's a romantic. Not in the flowers-and-chocolate way--in the way that he romanticizes the world. He took Eva's tracing the infinity sign on his skin to help him sleep and dreamt up a character called Eight. He sees everything.
Eva's expertise at crafting steamy sex scenes in her books has nothing to do with her actual celibate life, a fact she has to hide from her adoring fans. That's a lot of pressure!
I always wondered if George R.R. Martin was sick to death of the Starks. Or if Stephenie Meyer secretly loathed Bella and Edward. I thought it would be an interesting twist, having Eva write these sexed-up books with these fantastical characters beloved by the fandom--when, in reality, she hasn't had sex in years and actually wants her characters to die.
The New York literary world as portrayed in Seven days in June is full of glamorous parties, social drama and fabulously dressed people. Is that what it was really like pre-pandemic?
Well, I embellished a bit--but yes! Everyone definitely knows each other, and there are some hilarious, clever personalities. And endless gossip.
Eva is surrounded by powerful, joyfully rendered female characters, her pre-teen daughter, Audre, among them. How do you see Eva and Audre's relationship changing as Shane enters their world and as Audre grows up?
I definitely see their relationship growing and changing--now that a third person has joined their family, Audre and Eva's relationship has to shift. Audre is going to have to be comfortable with Eva having close "forever" ties with someone besides her. But, at the same time, as Audre gets older, she'll come into her own and start becoming more independent--and forging a life outside of the little bubble that she's created with her mom.
You're in the exciting process of turning your novel The Perfect Find into a movie. Has the pandemic impacted the project?
Yes! It's being made into a film for Netflix, starring Gabrielle Union. Covid has definitely put a pause on things, but it's going into production this year. Can't wait to see how it's brought to life for the big screen! --Shahina Piyarali
---
Shelf vetted, publisher supported.

Great Reads
Rediscover: Kevin Jackson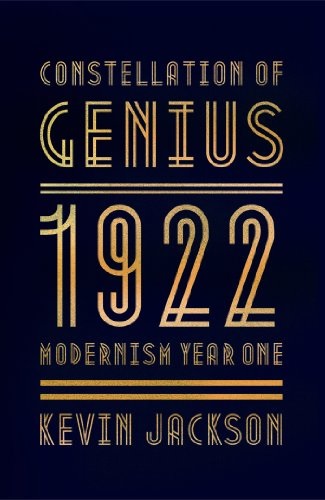 British writer Kevin Jackson, who "was the author or editor of some 30 books which, in their bewildering variety of subjects and genres, mirrored their creator's capacious mind," died May 10 at age 66, the Telegraph reported. Jackson also collaborated in the production of TV documentaries, short films, comic books, surreal plays for radio and a rock opera. A poet and reviewer, he was a founding member of the London Institute of 'Pataphysics, an organization "inspired by the French symbolist playwright Alfred Jarry's 'science of imaginary solutions,' a philosophy of the absurd which sets out to solve problems that nobody had thought could possibly exist."
Jackson's books include Constellation of Genius, which was described by novelist Will Self as "that most counterintuitive of things, an insanely readable book about modernism"; The Language of Cinema; A Ruskin Alphabet; Invisible Forms; Humphrey Jennings; Moose; Bite: A Vampire Handbook; and Pavane for a Vampire Queen. In collaboration with illustrator Hunt Emerson, Jackson also produced comic books based on the writings of John Ruskin. He also wrote a children's story in verse, Greta and the Labrador (2019), an English version of the Polish poet Adam Mickiewicz's Crimean Sonnets (2015) and a cartoon strip for the Fortean Times about the lives of famous occultists. Constellation of Genius is available from Farrar, Straus and Giroux.

Book Reviews
Fiction

Little, Brown, $29, hardcover, 384p., 9780316420082
Open Letter, $14.95, paperback, 160p., 9781948830416
Mystery & Thriller
Pegasus Crime, $25.95, hardcover, 256p., 9781643137582
Biography & Memoir
Scribe, $24.95, hardcover, 400p., 9781735305189
Social Science

Tin House Books, $27.95, hardcover, 336p., 9781951142520
Essays & Criticism
Bloomsbury Academic, $14.95, paperback, 176p., 9781501373909
Chronicle Prism, $17.95, paperback, 240p., 9781797210285
Now in Paperback
Riverhead, $17, paperback, 256p., 9780525541622
Back Bay Books, $16.99, paperback, 368p., 9780316496414
Children's & Young Adult

Greenwillow Books, $17.99, hardcover, 288p., ages 8-12, 9780063015258
Chronicle Books, $18.99, hardcover, 40p., ages 5-8, 9781452166865
---