From the Shelf
Beach Tote Paperbacks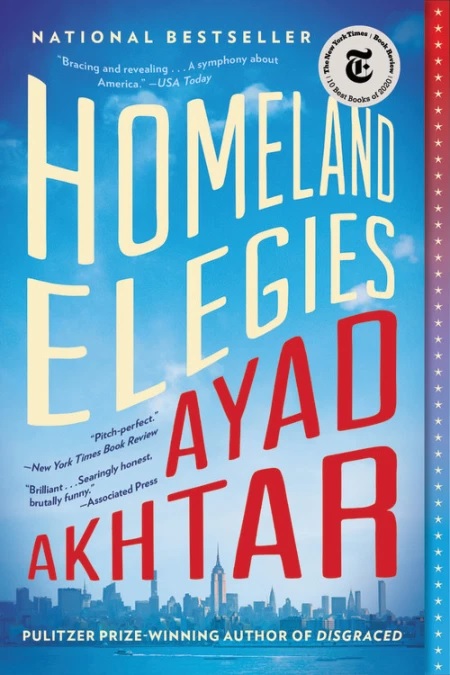 Now that summer is nearly upon us, we thought we'd begin offering reviews of some of our favorite new releases in paperback. They're easy to tote, and it's the perfect time to catch up on some gems you may have missed. Pop them into a beach bag along with the sunscreen, or stack them alongside the hammock beside a tumbler of iced tea, or tuck one into the picnic basket along with a blanket and some snacks (outside and maskless!).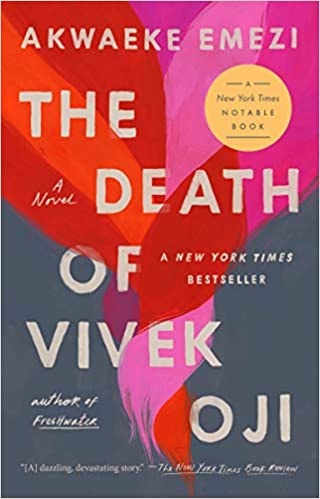 Last week we included reviews of one of Shelf Awareness's Best Books of 2020, Homeland Elegies by Pulitzer Prize-winning playwright Ayad Akhtar (Back Bay, $19.99), which Shelf called "an astounding work of reality fiction," and The Death of Vivek Oji by National Book Award finalist Akwaeke Emezi (Riverhead, $17), "a spot-on pick for thoughtful book club discussion" and shortlisted for the Dylan Thomas Prize.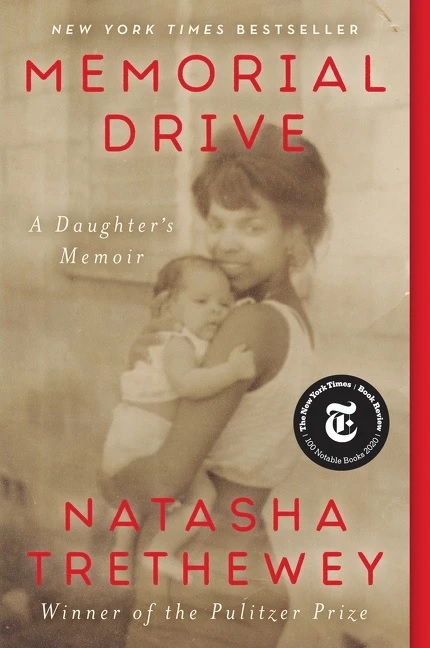 Two poets headline this week's selections: one, a debut poet, John James, whose collection of 30 poems, The Milk Hours (Milkweed, $16, reviewed below), was selected by Henri Cole as the winner of the Max Ritvo Poetry Prize; the other a more seasoned, Pulitzer Prize-winning poet, Natasha Trethewey, revisiting the themes from her gorgeous poetry collection Monument (Mariner, $15.99) for her memoir memorializing her mother's tragic early death, Memorial Drive (Ecco, $16.99, reviewed below), another of Shelf Awareness's Best Books of 2020.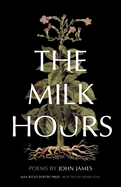 In the weeks ahead, look for a mix of mysteries and thrillers, romances and nature books. As the days grow long and the sunlight lingers, books make ideal companions--whether you're venturing on trains or planes or buses or simply enjoying the backyard or parks in full bloom closer to home.

In this Issue...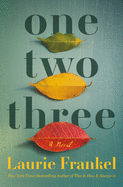 In this heartbreaking yet heartwarming novel, triplets assist their mother in her quest to hold responsible the chemical company that devastated their town.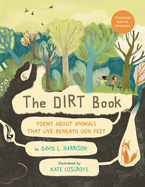 This nonfiction picture book extols the wonders of dirt in 15 fascinating poems.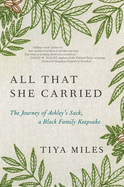 In this fascinating history, Harvard history professor Tiya Miles explores the path a cotton sack took through four generations of Black women.
Review by Subjects:
Fiction ⋅ Mystery & Thriller ⋅ Biography & Memoir ⋅ History ⋅ Health & Medicine ⋅ Now in Paperback ⋅ Children's & Young Adult

From Garden District Book Shop
Upcoming Events
Postponed - In-Person Event - Kent Babb: Across the River: Life, Death, and Football in an American City
09/16/2021 - 6:00PM
EVENT Postponed THE GARDEN DISTRICT BOOK SHOP HOSTS KENT BABB TO CELEBRATE HIS NEW RELEASE, ACROSS THE RIVER: LIFE, DEATH, AND FOOTBALL IN AN AMERICAN CITY The Garden District Book Shop is thrilled to host an evening celebrating the recent release of award-winning sportswriter Kent Babb's, Across the River: Life, Death, and Football in an American City. What is sure to be a classic work of sports journalism, Across the River is an investigation into the...
Book Candy
A Great Pairing: Knitting and Reading
CrimeReads investigated "why yarn lovers are good mystery solvers... because knitting and reading simply go together."
---
Chirky, for example. Mental Floss suggested "15 antiquated words for 'happy' we should bring back."
---
"Behold the Astronomicum Caesareum, 'perhaps the most beautiful scientific book ever printed' (1540)," Open Culture wrote.
---
Entertainment Weekly invited readers to share author Rachael Lippincott's attempt to complete the bucket list from her latest novel The Lucky List.
---
"Want to try Jane Austen's favorite cheese toastie? Now you can," the Guardian promised.
---
Lit Hub checked out a "bizarrely beautiful library inspired by the human brain."

Kin: A Memoir
by Shawna Kay Rodenberg
Shawna Kay Rodenberg's harrowing memoir Kin leads the reader backward and forward in time and across an American landscape of trauma and healing. With a persistent focus on family and home, Rodenberg documents a process of learning and personal growth that is both unique and universal.
Kin opens in 2017, as the author guides CBS reporters though her native eastern Kentucky. They seek to crack open what they see as Trump country, and Rodenberg hopes to complicate that story. The backdrop is "my family's mountain, the mountain where my grandfather mined coal, where my father was reared with great love and brutality, where I picked my grandmother's strawberries and my grandfather's roses... the mountain on which my family sought refuge after leaving The Body, an end-times wilderness community, cloistered in the woods of northern Minnesota, that my father joined when he was red-eyed and mad with fear, following his tour of duty in Vietnam." The narrative then moves back in time to Rodenberg's childhood in Grand Marais, Minn., and the purposeful deprivations of The Body.
Rodenberg's upbringing in this strict religious sect gives her a cultural background that will make it hard for her to fit in later, and she suffers more than one form of abuse within The Body, including her father's recurrent rages. "Instead of following in alcoholic, workaholic footsteps, he made religion his primary vice, religion that was unconventional, ecstatic, even perhaps rebellious--and virtually militaristic, which must have felt familiar." The family eventually moves back to the secular world, to Ohio, to Kentucky and finally to the mountain of family origin. The austere, often angry influences of The Body will follow them.
This memoir recounts family stories, some from Rodenberg's memories, some passed down. She writes of each of her parents' childhoods, and of her aunts, uncles, cousins, grandparents and neighbors. She recounts the history of her hometown, Seco, Ky., a former coal-mining camp. Kin begins well before the traumatic story of Shawna's birth, "bruised-ass-backward into a world of chaos." The chronology is disjointed, jumping back and forth, shifting timelines as well as locations, which can be disorienting for the reader, but that effect feels true to the narrator's experience: Kentucky exerts a strong pull even in Minnesota, and pains felt by generations past are ever present.
At each stage, Rodenberg struggles with the meaning and shape of love and caring, and the confusing truth that those who love us most can hurt us most. Religion will continue to play a large role in her life, complicated by her father's movements to and away from a strict adherence to The Body's teachings. She will continue to wrestle with sex and the aftermath of childhood sexual abuse, through her troubled first attempt at college and beyond. Kin closes with Rodenberg on the cusp of pregnancy and marriage, but hints at what is to come: "I wish I could tell [that earlier version of myself] she had come to the beginning, not the end."
Rodenberg's prose is graceful and effortless, vulnerable and raw, beautifully descriptive without drawing attention to itself. She emphasizes character of place, from coal country where women "kept the food covered and draped cribs with quilts to keep the dust off their babies" to "town-sized time capsules, stoppered and sealed.... Barns sank beneath fields of kudzu and the roofs of old houses bowed in the middle like the backs of the ancient, singular mares that waited outside to be fed and put away."
While Kin is first and centrally a memoir of family, it is also about Appalachia, about histories more complicated than the opening scene's reporters care to see. It is ultimately about forgiveness, understanding and love. Rodenberg seeks an emotional reconciliation with her parents, especially the father she has butted heads with all her life. Of that battle, "even now, writing about it fills me with worry that I might be inadvertently reengaging, and that is why talking about it, why telling was and still is the hardest thing.... This is what it means to come from people who have been broken and exploited, they see the world in sides, theirs and the other, and disloyalty is the gravest offense, the blasphemy of the mountains." In a world of just two sides, it might be an act of rebellion to both love someone and hold them responsible.
As narrator, Rodenberg is intelligent and insightful. As character, she is resourceful, scrappy, defiant, brave and exposed. Her memoir is heart-rending and hard-won. "I didn't know when I started writing this book that it would become my own book of Revelations, rife with warning and promise, an account of my own and other apocalypses that created me, end times that predated me but shaped me as surely as if I'd lived through them myself." That sense of regional and filial legacy defines Kin, a work of nuance that complicates received narratives in all the best ways. --Julia Kastner
Bloomsbury Publishing, $28, hardcover, 352p., 9781635574555
---
Shawna Kay Rodenberg: The Timing of Revelations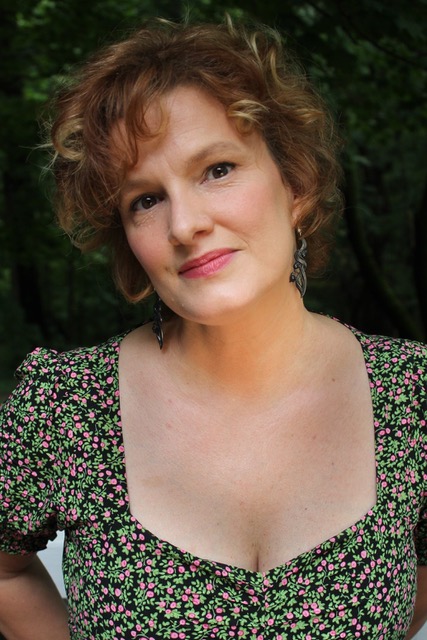 (photo: Joshua Lucca)
Shawna Kay Rodenberg is originally from Seco, a tiny former coal camp near the headwaters of the Kentucky River in Letcher County, Kentucky. She is a mother, grandmother, community college English instructor and a registered nurse. Her poetry, essays and reviews have appeared in Consequence, Salon, the Village Voice, the Bennington Review, the Crab Creek Review, Kudz and Pine Mountain Sand & Gravel; she won a 2017 Rona Jaffe Writers' Award in creative nonfiction. Rodenberg is also a vocalist; she and her husband, David, are collaborating on an album, a mix of original Americana, vintage country and traditional mountain songs. Her memoir, Kin, will be published by Bloomsbury on June 8.
Your story moves freely backward and forward in time. Why this format?
Kin was born, at least in part, from an obsession with the past, which is not to say I romanticize it, at least not anymore, but I definitely used to. My little niece, Norah, once walked into my house, looked around, and exclaimed, "I just love the way your house is full of past things!"--the best compliment I can imagine. I think maybe my love for past things has something to do with an early realization that they extend infinitely just as the future does, just in a less explored, and often darker, direction. I love uncovering family members who have died as much as I enjoy imagining future generations. No matter how much I research my family's history, I can never get to the bottom of all the mysteries that inevitably crop up, begging to be solved, and I love a good mystery. I think I grew up, thanks to the elderly folks in my life, knowing there was a treasure trove of information to be found there, and that it was disappearing, or at least access to it was becoming more limited with each passing year. Families change, or at least the stories they tell about themselves do. Places change, too. Schoolhouses and family homes crumble and return to the earth, especially in places where money for maintenance is scarce.
As a very little girl, I began "saving" things--relics, photos, family recipes, perfume bottles, letters--and I never stopped. Ultimately, in writing Kin I came to understand that my story began long before I was born, and that telling it well would be an effort of preservation, of saving. What's more, it seems to me that often when people write about Appalachia, they usually begin in the middle of our collective story--they analyze our responses to difficult experiences, without addressing the historical moments that led us to the places, both physical and spiritual, that we inhabit. Chimamanda Ngozi Adichie warns against this in her TED Talk, "The Single Story," and references the Palestinian poet Mourid Barghouti, who said that "if you want to dispossess a people, the simplest way to do it is to tell their story and to start with, 'secondly.' Start the story with the arrows of the Native Americans, and not with the arrival of the British, and you have an entirely different story. Start the story with the failure of the African state, and not with the colonial creation of the African state, and you have an entirely different story." So often when people write about Appalachia, they begin with opiate addiction, for example, rather than the marked efforts of pharmaceutical companies to ship more narcotics into the region than can safely be used by the population that lives there. Or they talk about poverty without discussing the decimation of the region by underregulated mining practices and extractive American theologies. Or they talk about violence without talking about our history of conflict, conscription and PTSD. More than anything, Kin was an attempt to get as close to the beginning of my story as I could.
You've closed the story of your life before it quite catches up with the present. How do you choose the memoir's scope?
I wrote the first 20 years for a couple reasons. First, because it seemed like a natural stopping point, since I was 20 when I married and left the mountains. But, more than that, I admit I often wish women would write longer, lavish, indulgent memoirs like their male counterparts, like Knausgaard, for example, do. I've been told that women tend to write shorter books and poems. Maybe this is solely pragmatic, because we are often busy, but I also think we tend to be more self-conscious about taking up space and wasting a reader's time. I tried to give myself permission to slow down and tell an indulgent, sprawling story. The next book, which I am already thinking toward, will likely follow the next 20 or so years.
How do you navigate the emotional challenges of writing about difficult memories?
I think I struggled most with this aspect of writing Kin, and I relied heavily on many creature comforts and rituals (British mysteries, too many dessert coffees, miles-long walks in the woods) to carry me through the five-plus years it took to plumb the first years of my story. Even harder to manage than my own discomfort was my worry about the overlapping of my story with the stories of many beloved family members I knew might not appreciate me running my mouth. Privacy is important anywhere but particularly in small communities where there is no anonymity, nowhere to hide. In Evansville, Indiana, where I now live, I can go to the grocery without seeing a single person I know, but this isn't true in the mountains. Even now, a couple decades since I've lived there, when I walk into the IGA in Fleming-Neon, people recognize me and call me by name, sometimes even by nicknames, and their conversations with me often include my parents and extended family members. I have worried myself to death about the responsibility of this, of telling the truth without becoming just another extractive, exploitative entity, especially since I no longer live there. Still, my story is my story, and I believe the entire world would benefit from more women, especially underrepresented rural women, telling the truth about our lives. It feels like navigating uncharted territory, though, and requires more courage than I thought I had.
You are also a poet. What does poetry bring to memoir, or vice versa?
I think it makes sound, the rhythm of a line, the timbre of language, paramount. I read this entire manuscript aloud many times, and not just for purposes of proofreading. I come from people who spin elaborate yarns whenever they get together, and it's such an art, the telling, the timing of revelations, the tone of voice. Poetry is also by its very nature, because of the brevity of the form, about what isn't being said, about the words that have been cut away, which tell their own story in tandem with the one that is actually being told. I think readers are smart enough to recognize this even if it's happening on a subconscious level, that the story they're being told is a fragment floating over unfathomable depths, and that those depths are part of the story as well.
Your acknowledgements express hope for more memoirs from rural-born women, with their "gorgeous, complicated voices." What would you say to women in Appalachia and beyond about telling their stories?
That it's the most important thing we can do, and that it's worth every moment of doubt. When you're a writer, the world becomes your family, and it desperately needs your voice. --Julia Kastner
---
Shelf vetted, publisher supported.

Great Reads
Rediscover: The Man Who Lived Underground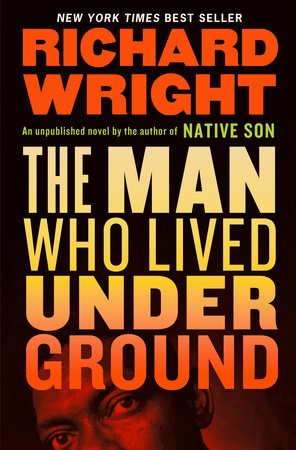 On April 20, 2021, Library of America released The Man Who Lived Underground, a previously unpublished novel by Richard Wright, written in the early 1940s and once available only in a highly condensed version in the posthumous collection Eight Men (1961). The Man Who Lived Underground follows Fred Daniels, a Black man arrested and tortured until he falsely confesses to a brutal double murder. Daniels is forced to sign a confession before he manages to escape into the city sewer system. Of The Man Who Lived Underground, Wright said, "I have never written anything in my life that stemmed more from sheer inspiration." He was unable to find a publisher for the complete novel during his lifetime.

The Man Who Lived Underground is not the first of Wright's work available in its entirety or at all only after the author's death. Unexpurgated versions of Native Son, Black Boy and more were not released until the 1990s. The novella Rite of Passage was published in 1994 and a book of haiku in 1998. Wright left an unfinished novel, A Father's Law, which his daughter released in 2008. That same year, Harper Perennial published an omnibus edition of Wright's nonfiction political works called Three Books from Exile: Black Power; The Color Curtain; and White Man, Listen!. The Man Who Lived Underground ($22.95) includes the companion essay "Memories of My Grandmother" and an afterword by Wright's grandson, Malcolm. --Tobias Mutter

Book Reviews
Fiction

Holt, $26.99, hardcover, 416p., 9781250236777
Harper, $26.99, hardcover, 288p., 9780063094246
Farrar, Straus and Giroux, $27, hardcover, 288p., 9780374280468
Mystery & Thriller
Berkley, $16, paperback, 368p., 9780593334546
Biography & Memoir
Scribner, $30, hardcover, 320p., 9781982151782
History

Random House, $28, hardcover, 416p., 9781984854995
Health & Medicine
Dutton Books, $28, hardcover, 400p., 9780593182956
Now in Paperback
Milkweed Editions, $16, paperback, 9781571315366
Ecco, $16.99, paperback, 224p., 9780062248589
Children's & Young Adult

Holiday House, $18.99, hardcover, 40p., ages 5-9, 9780823438617
Bloomsbury YA, $18.99, hardcover, 416p., ages 13-up, 9781547606078
---