From the Shelf
Summer-Time Travel Reading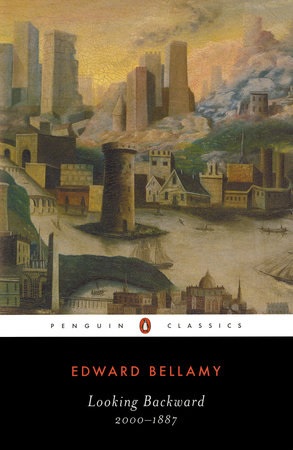 I've always been a sucker for time travel fiction, beginning with H.G. Wells and escalating when I discovered Edward Bellamy's Looking Backward 2000-1887 (Penguin Classics), in which Julian West falls asleep on Decoration Day in the 19th century and wakes up at the dawn of the 21st. Talk about a long summer's nap.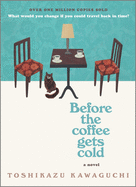 My new favorite is the beautifully conceived novel Before the Coffee Gets Cold by Toshikazu Kawaguchi, translated by Geoffrey Trousselot (Hanover Square Press). The story takes place in a windowless basement café, tucked away in one of Tokyo's narrow alleys. A certain chair in the café can transport you, briefly, to a specific moment in your past, subject to a considerable list of rules, including: you must drink the cup of coffee you are served before it gets cold. Time travel can be fickle.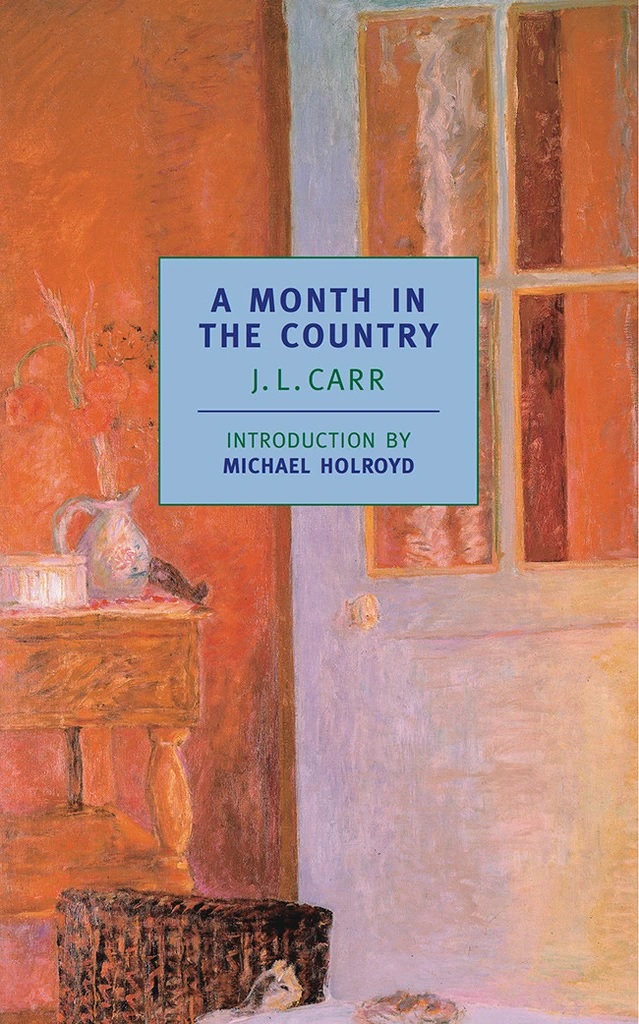 For readers, of course, any book can be a time machine. I love J.L. Carr's A Month in the Country (NYRB Classics), in which an old man's mind whisks him back 50 years to a golden summer in 1920, which he spent in a Yorkshire village, uncovering a parish church's medieval wall painting. His subtle and compelling friendship, edging tentatively toward love, with the vicar's beautiful young wife, is "the missed moment" of his life.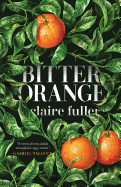 "Luridly hot summers occupy a particular place in fiction; an interzone, where the normal rules are suspended," the Guardian noted in a 2018 review of Bitter Orange by Claire Fuller (Tin House Books).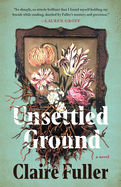 Frances Jellico, wasted by age and illness, guides us backward to the summer of 1969 and a tumbledown English country house. She is there to catalogue the estate's garden architecture for an American who bought the property sight unseen. Under the spell of the estate's other summer occupants, Peter and Cara, the long-sheltered Frances blooms momentarily in ways both liberating and terrifying.
That trip was so intriguing that I'm now reading Fuller's terrific new novel, Unsettled Ground (Tin House Books), because readers also have the superpower to time travel in the present, elsewhere. --Robert Gray, editor

In this Issue...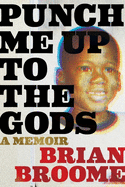 Brian Broome's stunning memoir, full of tender empathy and searing intellect, is an expansion of Black masculinity that explodes with heart, power and verve.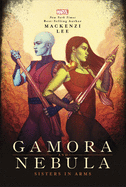 A richly imagined Marvel Universe origin story follows the rival daughters of Thanos on a mission to collect the heart of a dying world.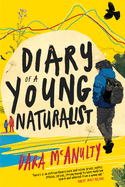 Sixteen-year-old Dara McAnulty's insightful, lyrical journal offers his perspective on the natural world, as well as the challenges of living with autism.
Review by Subjects:
Mystery & Thriller ⋅ Science Fiction & Fantasy ⋅ Biography & Memoir ⋅ History ⋅ Now in Paperback ⋅ Children's & Young Adult

From Garden District Book Shop
Upcoming Events
Postponed - In-Person Event - Kent Babb: Across the River: Life, Death, and Football in an American City
09/16/2021 - 6:00PM
EVENT Postponed THE GARDEN DISTRICT BOOK SHOP HOSTS KENT BABB TO CELEBRATE HIS NEW RELEASE, ACROSS THE RIVER: LIFE, DEATH, AND FOOTBALL IN AN AMERICAN CITY The Garden District Book Shop is thrilled to host an evening celebrating the recent release of award-winning sportswriter Kent Babb's, Across the River: Life, Death, and Football in an American City. What is sure to be a classic work of sports journalism, Across the River is an investigation into the...
Book Candy
10 Richest Authors Ever
Mental Floss calculated "the 10 richest authors of all time."
---
The New York Public Library recommended "moody crime reads" for fans of HBO's Mare of Easttown.
---
"How Egyptian papyrus is made: watch artisans keep a 5,000-year-old art alive." (via Open Culture)
---
Emily Brontë's handwritten poems are the highlight of a "lost library" auction, the Guardian reported.
---
Boing Boing noted that "24 years after its release, Japanese bookstore simulator game BookStory is translated into English."

Great Reads
Rediscover: Margaret-Olemaun Pokiak-Fenton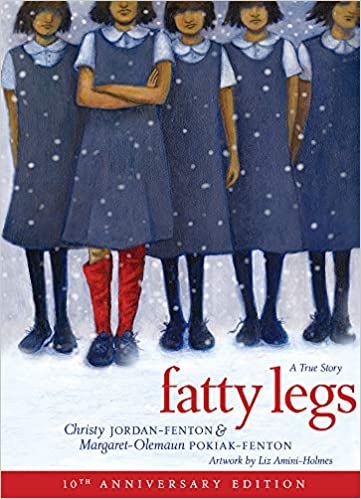 Margaret-Olemaun Pokiak-Fenton, an Inuvialiut knowledge keeper, residential school survivor, and co-author of the bestselling book Fatty Legs: A True Story, died June 2 at age 84. In a tribute, her publisher, Annick Press, said: "Young readers all over the world have been introduced to the harsh reality of residential schools through her books." Although she went by the the name Margaret when her stories were originally published, Pokiak-Fenton "would deepen her connection with her birth name, Olemaun, over the course of her later years," and by the publication of the 10th-anniversary edition of Fatty Legs, she began using Olemaun again, Annick Press noted, adding: "Her life's story, published two years before the work of the Truth and Reconciliation Commission began, would prove to be among the first of scores of heart-rending stories from fellow survivors."

Fatty Legs, its sequel A Stranger at Home, and young reader editions When I Was Eight and Not My Girl, have sold more than a quarter of a million copies and collected over 20 awards and distinctions. Christy Jordan-Fenton, who co-authored Pokiak-Fenton's books and is her daughter-in-law, observed: "I wanted my children to have no bigger hero than their grandmother." The 10th anniversary edition of Fatty Legs is available from Annick Press ($12.95).

The Writer's Life
Brian Broome: Don't Write Yourself as the Hero of Your Story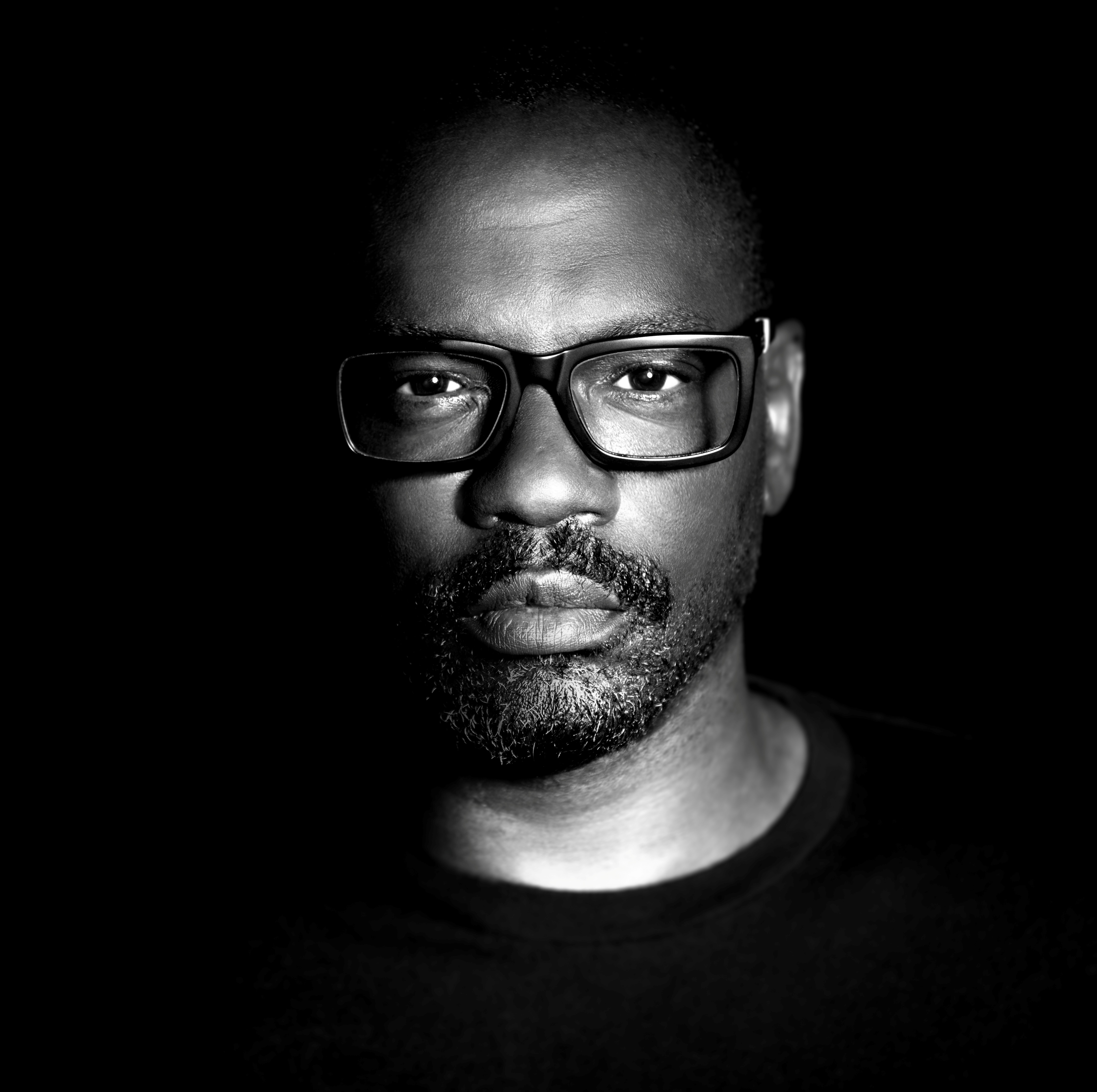 photo: Andy Johanson
Screenwriter and poet Brian Broome is a K. Leroy Irvis Fellow and an instructor in the writing program at the University of Pittsburgh. The recipient of a 2019 Vann Award for journalism from the Pittsburgh Black Media Federation, Broome has also been a finalist in The Moth storytelling competition and won a Martin Luther King, Jr. Writing Award from Carnegie Mellon University. His 2017 chapbook 79 was published by Creative Nonfiction. Punch Me Up to the Gods: A Memoir (Houghton Mifflin Harcourt, $26, reviewed below) is his full-length debut. He lives in Pittsburgh, Pa.
The structure of Punch Me Up to the Gods is so powerful--meaningful within each thread as well as holistically. How did you land on the final shape of the book, with your incorporation of Gwendolyn Brooks's "We Real Cool" and the story of the father and son interactions on the bus?
I read the Brooks poem, and I thought: this poem is kind of a treatise on Black masculinity. I immediately YouTubed Gwendolyn Brooks and listened to her talk about the poem. She said she was walking by this pool hall, and she saw these boys doing very manly things, and she says she wondered how they felt about themselves. And I thought: I wonder how you know. I wonder what I was thinking about myself at that age. I think she said they were really young, maybe between 11 and 13 years old. And I immediately thought about being a Black male and what being a man means or being masculine means.
Then I googled some more and saw that the great bell hooks wrote an entire book based off of this poem. It's called We Real Cool: Black Men and Masculinity. So, I got that book immediately. bell hooks writes in a very academic way. I got through it, but I was like: I don't have academic chops like that. But I have all these stories. I was like: I'm going to hang my book off of this poem.
The sections on the bus also happened really organically. I always, always, always write on the bus. Always. I just sit there like a maniac, taking notes of little things that I see on the bus because they give me character ideas, like an artist sketching. Someone with a big belly is proudly wearing a half shirt, and I'm like: that is awesome. I'll write something like, "Big belly, half shirt." I'll get home and have all these ridiculous notes like "Smeared lipstick" and "Kicking the back of my chair." And one day I was on the bus, and I saw this man and his son interacting. It seemed to me that the father was teaching the boy, so I just sat there--like a maniac once again--just taking notes on what I saw them doing. That's how the structure of the book came about.
You teach creative nonfiction in addition to writing it. How do your writing and teaching inform each other?
One of the things I try to push in my class is: write anything you want. Do not write for my consumption. Write it the way you want it, and then we'll talk about it. In a class on memoir, one of the things that I try to stress is: don't write yourself as the hero of your story. And then: what are you willing to tell on yourself? What are you willing to give up to tell a good story?
You've offered a beautiful answer on whom this book is for, saying, "I guess it's just for anyone who's ever carried the burden of shame just from living and feeling like they were born wrong."
I hope that everybody gets something from this book, something positive or something that they can think about. I don't know what everybody's going to take from it. For some people, it's about race, for some it's about masculinity, for some it's about poverty, for some it's about the importance of, and the indefatigability of, Black women. For some people, it's about a bunch of different things. All I can say is that I hope that everybody who reads it gets something positive that they can think about or think through, something that maybe reminds them of themselves or somebody that they know. I think the ultimate goal is for people maybe to read it and be a little bit gentler with each other.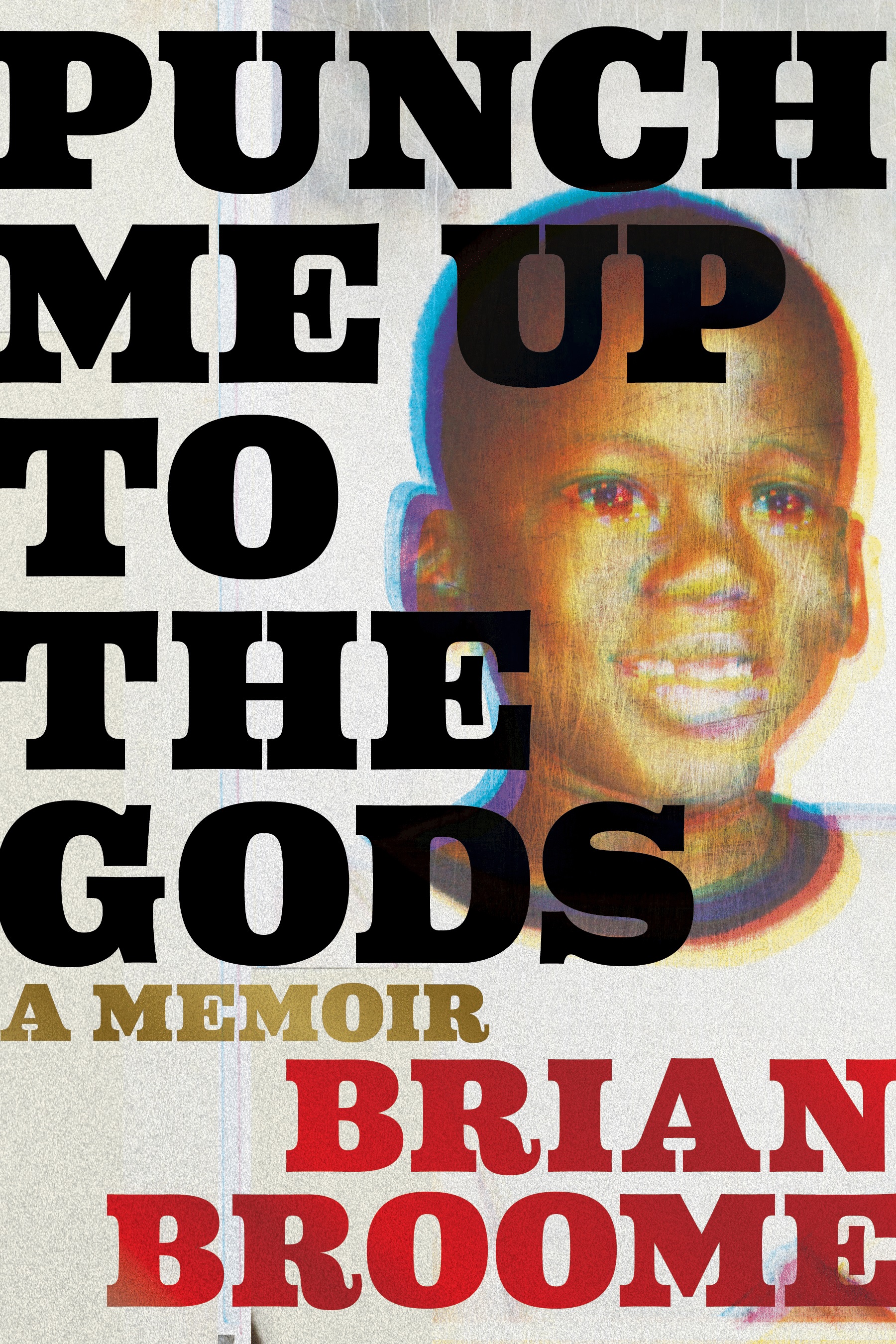 In one section you switch to your mother's point of view. In what ways are those words hers, yours or both?
They are her words. They are not verbatim. I interviewed her, and we talked about a lot of sensitive subjects. I was afraid to interview her and ask these questions. And I was, quite frankly, stunned by how candid she was about everything that had happened in her life, in my life. I really didn't expect her to open up as much as she did. But that is my mother's voice. That is the way that she talks. There were some feelings and emotions that I extrapolated from what she told me. She didn't read it before it was published, and I thought, "Ooh, I'm taking some risks." But she read it, and she had no quarrel with anything I wrote. So, it was her telling me about her experiences, and me trying to feel like she would have felt, if that were happening in my life. And I got close--because she said when she read it, she had to put the book down for a little bit and walk away from it.
And it was great for me to get to know my mom a little bit better. Now I have this record of us talking that I'll have forever. A little mp4 on my computer of my mother and I just talking about her life. And that's one of the greatest things to come from this book.
What are you looking forward to about your virtual book tour? What kinds of questions are you most excited for or are you maybe dreading?
The experience is new, and I'm just waiting to see what it brings. I'll tell you one thing: I have had a few occasions where it feels to me like the interviewer is trying to sort of position my book as a trauma narrative. I try to steer the conversation away from that, because I don't think it is a trauma narrative. I think that there is trauma that happens within the narrative, but I feel like some people are doing this like, "Oh, you poor thing!" you know? But that's not what the book is about. It's a story that has joy and sorrow, and people who act like the moving parts in this machine. Sometimes they don't do the greatest things, but sometimes they do.
What are you reading right now, and what are you excited or otherwise motivated to read soon?
I have a stack--it's not a stack, but it's a file that may as well be a stack, the way it looms in my life--of books I want to read. At the top is Middlesex by Jeffrey Eugenides. I want to read that. I want to read somebody who can make me laugh on the page. As for stories that I want to write? I'm just going to keep riding the bus.
I know traveling is complicated right now, so no pressure to answer this--but if you want: when was the last time you wrote on the bus?
I'm totally gonna answer that. It was yesterday. --Katie Weed

Book Reviews
Mystery & Thriller
Minotaur Books, $26.99, hardcover, 352p., 9781250750327
Science Fiction & Fantasy
Harper Voyager, $27.99, hardcover, 432p., 9780062973122
Biography & Memoir

Houghton Mifflin Harcourt, $26, hardcover, 272p., 9780358439103

Milkweed Editions, $25, hardcover, 224p., 9781571311801
The Dial Press, $27, hardcover, 400p., 9780525512431
Atria, $17, paperback, 368p., 9781982182946
History
ONEWorld Publications, $30, hardcover, 400p., 9781786078926
Now in Paperback
Celadon, $16.99, paperback, 368p., 9781250219572
Ballantine, $17, paperback, 320p., 9780525577133
Children's & Young Adult

Marvel Press, $17.99, hardcover, 400p., ages 12-up, 9781368022255
Sourcebooks Fire, $10.99, paperback, 352p., ages 12-up, 9781728209425
Aladdin, $17.99, hardcover, 208p., ages 8-10, 9781534492431
---