From the Shelf
Beach Reads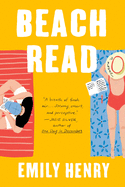 Emily Henry's Beach Read (Berkley, $8.99) is a clever rom-com, featuring an enemies-to-lovers tale alongside a dose of commentary on the stereotypical "beach read" book. Think: bright illustrated cover, lighthearted romance with a touch of drama to keep the story moving, all of which describes Beach Read--as well as the rest of the books discussed here.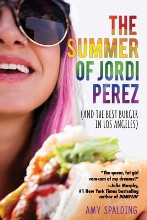 I've lined up two summer-themed romances for myself: Jasmine Guillory's The Wedding Date (Berkley, $7.99), a much-loved novel that starts with a fake date at a wedding and turns into a long-distance summer romance, and The Summer of Jordi Perez (and the Best Burger in Los Angeles) by Amy Spalding (Sky Pony, $8.99), a young adult romance that steps out of the school year and into a summer internship as two teens compete for a job at the end of the season.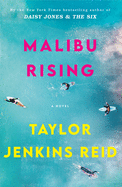 After a year (or more) of staying home, the travel themes in Emily Henry's sophomore novel, The People We Meet on Vacation (Berkley, $16), also carry extra appeal; the story centers on two long-time, world-traveling best friends who've been harboring secret crushes on each other. Emma Straub's The Vacationers (Riverhead, $17) follows a family vacation from Manhattan to Majorca, featuring what Shelf Awareness called "endearingly quirky protagonists and a plot with more twists than a European mountain road." Taylor Jenkins Reid brings the "heavenly vistas" of Malibu, Calif., to life in her third novel, Malibu Rising (Ballantine, $28), set over the course of just one day leading up to a local legend's annual end-of-summer party. And I'll be traveling back in time with some of Chanel Cleeton's historical fiction this summer, perhaps to 1950s Cuba in Next Year in Havana (Berkley, $7.99), or to the 1930s Florida Keys in The Last Train to Key West (Berkley, $16). --Kerry McHugh, blogger at Entomology of a Bookworm

In this Issue...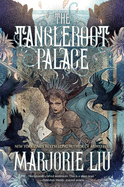 These seven darkly fantastic stories showcase Liu's immersive world building and emotionally evocative prose.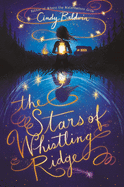 Twelve-year old Ivy wishes for a home while her mother and aunts try to figure out what's stealing the magic from the town of Whistling Ridge in this impressive middle-grade novel.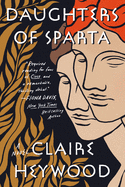 Two women more frequently seen through the eyes of others take center stage in this intimate, vivid reimagining of Greek mythology.
Review by Subjects:
Fiction ⋅ Mystery & Thriller ⋅ Science Fiction & Fantasy ⋅ Romance ⋅ Biography & Memoir ⋅ Now in Paperback ⋅ Children's & Young Adult

From Garden District Book Shop
Upcoming Events
Postponed - In-Person Event - Kent Babb: Across the River: Life, Death, and Football in an American City
09/16/2021 - 6:00PM
EVENT Postponed THE GARDEN DISTRICT BOOK SHOP HOSTS KENT BABB TO CELEBRATE HIS NEW RELEASE, ACROSS THE RIVER: LIFE, DEATH, AND FOOTBALL IN AN AMERICAN CITY The Garden District Book Shop is thrilled to host an evening celebrating the recent release of award-winning sportswriter Kent Babb's, Across the River: Life, Death, and Football in an American City. What is sure to be a classic work of sports journalism, Across the River is an investigation into the...
Book Candy
Pride Story Collections
"Celebrate Pride with short story collections by LGBTQ authors," the New York Public Library invited.
---
Gastro Obscura featured "the poetry-loving cook who fed Detroit's soul."
---
Open Culture showcased "Umberto Eco's 36 rules for writing well (in English or Italian)."
---
"Where did the term up to snuff originate?" Mental Floss wondered.
---
James Clammer picked his "top 10 novels told in a single day" for the Guardian.

Great Reads
Rediscover: Janet Malcolm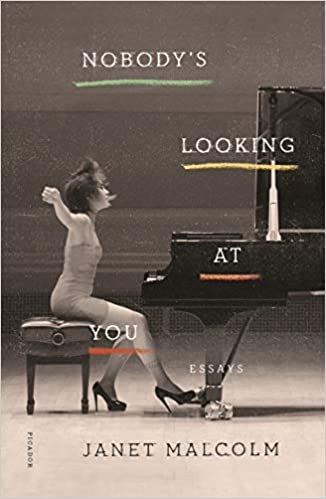 Janet Malcolm, "a longtime writer for the New Yorker who was known for her piercing judgments, her novel-like nonfiction and a provocative moral certainty that cast a cold eye on journalism and its practitioners," died June 16 at age 86, the New York Times reported. Malcolm "produced an avalanche of deeply reported, exquisitely crafted articles, essays and books, most devoted to her special interests in literature, biography, photography, psychoanalysis and true crime. Her writing was precise and analytical; her unflinching gaze missed nothing." One of her best known works was The Journalist and the Murderer, a forensic examination of the relationship between author Joe McGinniss and convicted murderer Jeffrey MacDonald, which was published as a two-part essay in the New Yorker in 1989 and as a book the following year.
Malcolm's other books include Diana & Nikon: Essays on the Aesthetic of Photography; The Silent Woman: Sylvia Plath & Ted Hughes; Reading Chekhov: A Critical Journey; Iphigenia in Forest Hills: Anatomy of a Murder Trial; and The Purloined Clinic: Selected Writings. Among her honors are the 2008 PEN/Jacqueline Bograd Weld Award for Biography for Two Lives: Gertrude and Alice; and the 2013 National Book Critics Circle Award (Criticism) shortlist for Forty-One False Starts. Her most recent book, Nobody's Looking at You: Essays (2011), is available from Picador ($17).

The Writer's Life
Marjorie Liu: Embracing the Monster Within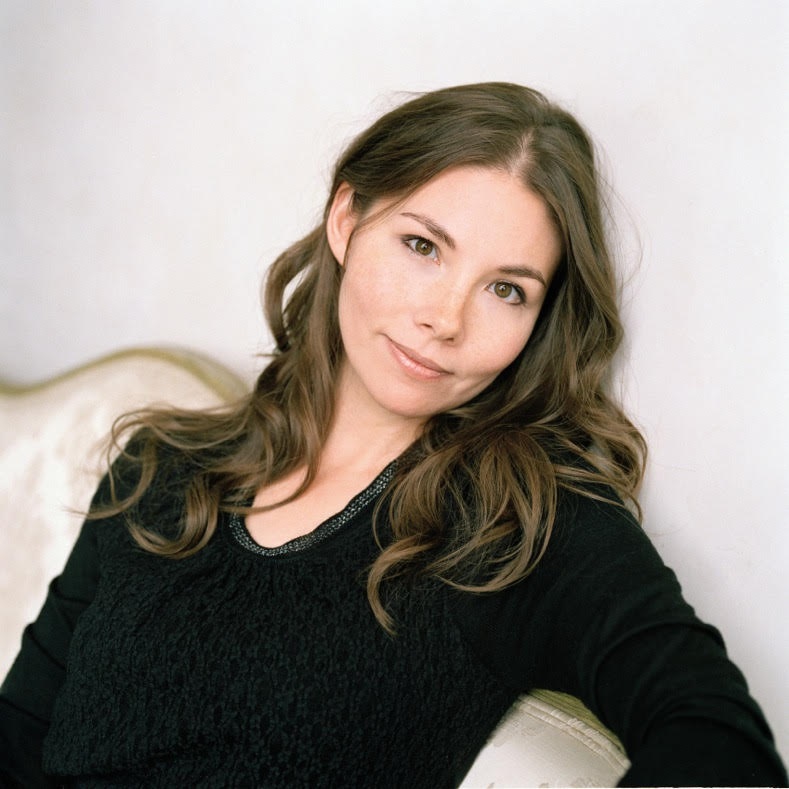 photo: Nina Subin
Marjorie Liu is an attorney, novelist and comic book writer. She is co-creator of the fantasy series Monstress (Image Comics), which has won multiple Hugo Awards, British Fantasy Awards, Harvey Awards and five Eisner Awards; Liu is the first woman (and woman of color) to win an Eisner in the Best Writer category. Her work at Marvel includes X-23, Black Widow, Han Solo, Dark Wolverine and Astonishing X-Men, for which she was nominated for a GLAAD Media Award. She teaches comic book writing at MIT. Liu has also written works of short speculative fiction, collected in The Tangleroot Palace: Stories (published by Tachyon and reviewed below).
One of your most popular series is called Monstress, but you've always written about monsters. People perceived to be monsters, people who are monsters on the inside or the outside, monstrous deeds. It's immensely rewarding to read about outcasts finding home with each other and women freeing themselves, but your work doesn't always have a tidy ending and often features antiheroes. What draws you to these stories?
Life isn't tidy, life is messy, people are imperfect, and there's a difference between being "nice" and being "good." Being good, I'd argue, is something that's not always on the surface. I love antiheroes because there's no pretense of niceness--but there is goodness. And that goodness, even if it's different from what we're used to, or rough around the edges, is the foundation of what leads an antihero to their heroic destiny.
Put another way: life is filled with contradictions, and we have to live with those contradictions and be comfortable with all the complexities of the human condition. Writing about monsters and antiheroes is a great way of connecting to all the many parts of ourselves that aren't perfect, that are complex and dark and hidden, especially the parts that we don't even want to admit exist.
Though many of your readers know you from comics, you wrote two series of novels--one paranormal romance and one urban fantasy--even as you began working extensively with Marvel Comics. What was it like returning to prose as you worked on The Tangleroot Palace?
Revising all of these stories was a much-needed reminder that I actually love writing prose. You'd think that wouldn't be something I'd have forgotten, but I've been writing comics for 13 years, and that's a radically different medium, with very unique demands. There was a period when I was doing both at the same time--writing novels and comics--but I burned out pretty quickly from that pace. It got to the point where writing a novel was more than some insurmountable burden--it triggered a full-out depression. I was exhausted, physically ill, and the only space where I still felt creative was in comics.
That was around eight years ago, and I haven't written a novel since. That said, reviewing and rewriting the short story collection woke something in me--some part of my creative self that has been in a long hibernation--and suddenly the allure of prose has returned with a fury. I'm ready to start writing novels again.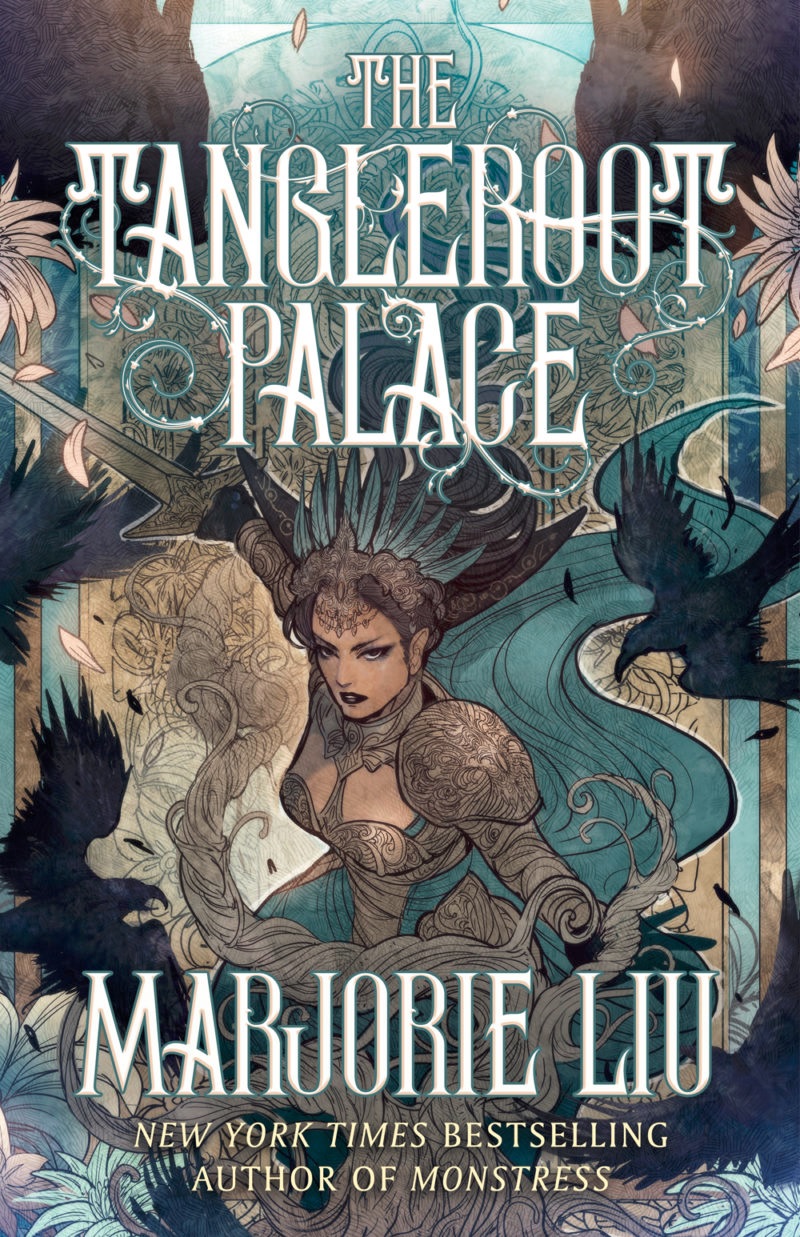 As you went through years of your short fiction, did you notice a change in the way you've approached your themes or characters?
That's a great question. I began my career as a paranormal romance novelist and an urban fantasist, which merged my two favorite elements: love and the otherworldly.
That hasn't changed. I still love writing about love--and nowadays there's certainly more freedom to tell different kinds of love stories, which never felt like an option when I was first starting out (or maybe I'm just older and more inclined to do what I want). Nor do I simply enjoy writing about the supernatural--instead, I've long needed the estrangement of the fantastic to tell stories about race and identity, and becoming free, using magic as a blueprint for telling stories that celebrate an expanded awareness of the self as unconstrained, unlimited.
What also hasn't changed, thematically, is that love and friendship, compassion and hope, are at the heart of what I write. Whether it's Monstress or the X-Men, or a shapeshifter detective or a woman covered in demonic tattoos, I find myself compelled to tell stories about people for whom love and friendship are transformative. And by transformative, I don't mean that problems magically disappear, or there's a happily ever after, or that characters become a new person with a new personality. Just that, simply put, not all wounds can be healed in a lifetime, but love and friendship can remind people that not only are they deserving of healing--it's okay to want it, too. It's okay to hope, to be inspired to hope, and to have compassion for the self who stumbles bravely along the path of becoming someone new. That's what I write about, ultimately.
In the introduction to The Tangleroot Palace, you write that "Hope in the possibility of something good--even the tiniest, most wee little good--is sometimes all we've got." What role do you think (or hope) fantasy fiction has in times of turmoil?
Some of my greatest teachers in this school of life, this school of becoming human, have been books. Fantasy fiction isn't just a frivolous escape--it's a useful estrangement that allows readers the space to stand outside their lives, even if it's for a short time. We return from novels a little different, when we've been away inside our minds. How many times have I read a good novel, finished the story, and had to reflect on my own life? On the way I feel about what I do, who I am, how I feel? How many times have I reflected on how there's suddenly a new infusion of hope inside my heart, simply because I'm inspired by a character or a world in a book I love?
I've learned about hope from characters who have nothing but hope to go on, and who accomplish the impossible because of that hope. Is fighting a dragon or defeating a demonic army all that different from the indignities and difficulties of our daily lives? Well, yes, very much so--but sometimes the same lessons apply: the need for courage, determination and resilience.
What are you currently working on?
I'm writing a YA novel (prose!), and I've written two new graphic novels that won't come out until 2022, and that I can't talk about yet. But one of them is for middle-grade readers and the other is for teens/adults.
What are you reading these days?
Most recently: Becoming Wild by Carl Safina, The Witch's Heart by Genevieve Gornichec, When You Trap a Tiger by Tae Keller and The Cost of Knowing by Brittney Morris. There's also a new monthly comic by Pornsak Pichetshote called The Good Asian, which is great. --Suzanne Krohn, editor, Love in Panels

Book Reviews
Fiction

Dutton, $17, paperback, 384p., 9780593184370
Mira, $27.99, hardcover, 384p., 9780778331858
Morrow, $27.99, hardcover, 320p., 9780063020252
Other Press, $17.99, paperback, 400p., 9781635420623
Berkley, $16, paperback, 400p., 9781984806178
Mystery & Thriller
Putnam, $27, hardcover, 400p., 9780593191262
Science Fiction & Fantasy

Tachyon Publications, $16.95, paperback, 256p., 9781616963521
Romance
Harlequin, $16.99, paperback, 336p., 9781335459893
Biography & Memoir
Simon & Schuster, $26, hardcover, 272p., 9781982105280
Now in Paperback
Harper Perennial, $17, paperback, 416p., 9780062333148
Children's & Young Adult

Quill Tree/HarperCollins, $16.99, hardcover, 400p., ages 8-12, 9780063006416
Delacorte, $19.99, hardcover, 304p., ages 12-up, 9781524718961
---