From the Shelf
Anxiety & Compulsions
I often check multiple times to make sure the stove is turned off or my car is locked. Not to mention checking whether the iron is unplugged. I've been doing this forever without giving it much thought, but a book I discovered made me reflect anew on these quirks, as I call them, in the context of anxiety disorders that vary from mild to severe.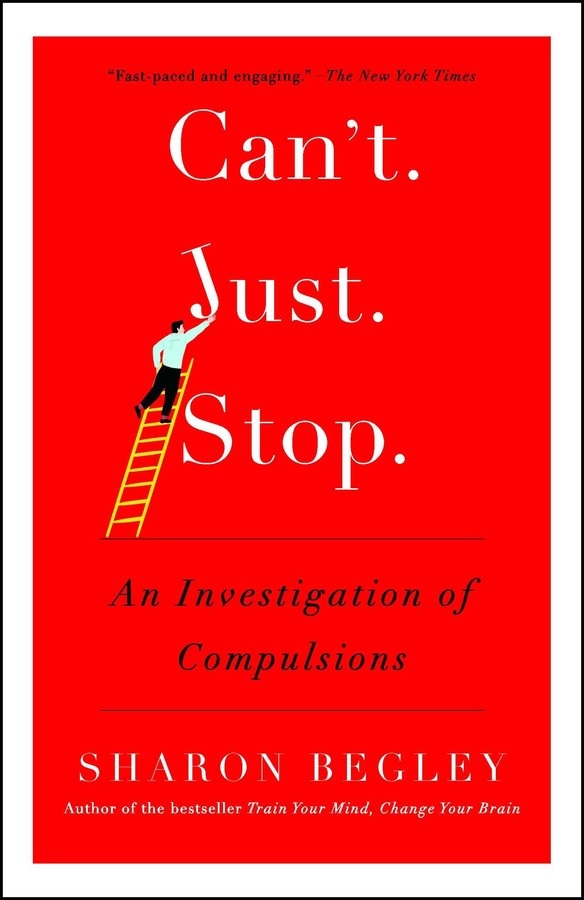 In her ground-breaking work Can't Just Stop: An Investigation of Compulsions (Simon & Schuster, $18), science writer Sharon Begley explains how certain behaviors, like my repetitive checking, are mild and harmless forms of compulsions that can help quell anxiety and offer "an illusion of control" in our chaotic world. She describes compulsions as existing on a continuum from moderate to acute. Obsessive compulsive disorder, or OCD, sits at the extreme end of the continuum. While the term OCD is used nonchalantly in everyday conversation to describe traits such as extreme neatness, Begley says pathological OCD is an entirely different beast, manifesting as intrusive thoughts or obsessions that drive the sufferer to engage in repetitive and often ritualized behavior in a desperate attempt to banish the intrusive thoughts.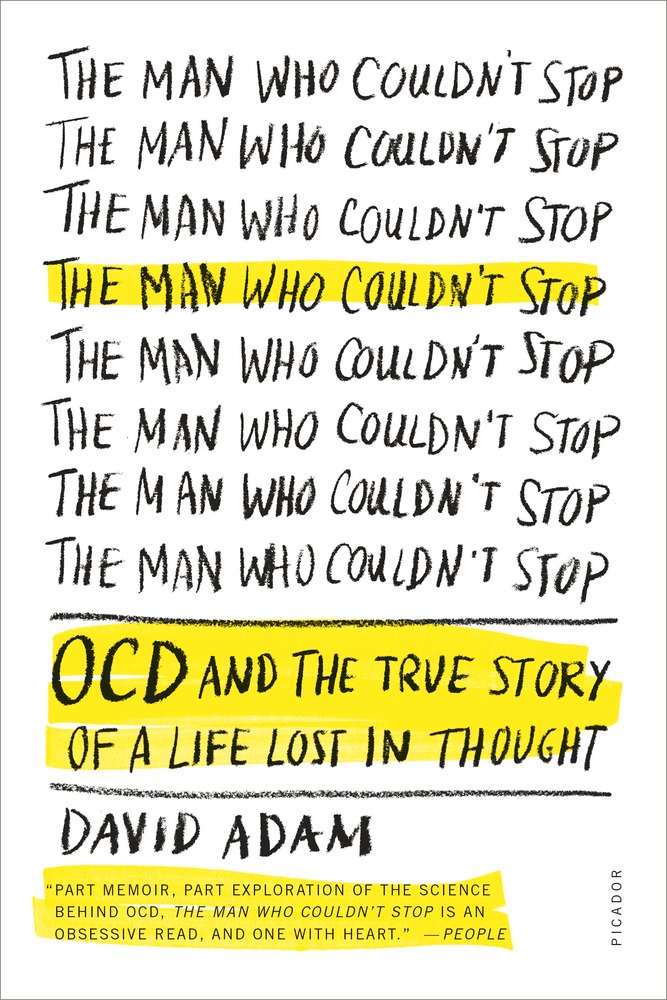 Fascinated by the concept of a continuum of compulsions, especially since my late sister wrestled with anxiety and repetitive behavior far more severe and debilitating than my own, I turned to The Man Who Couldn't Stop: OCD and the True Story of a Life Lost in Thought (Picador, $18), a poignant memoir by David Adam. Adam's struggles with extreme anxiety and crippling compulsive behavior helped me understand why the World Health Organization ranks OCD as among the top 10 most disabling illnesses and why our casual use of the term OCD is misguided.
These titles are indispensable guides for readers interested in learning about their own, or other people's, compulsive behavior. --Shahina Piyarali, reviewer

In this Issue...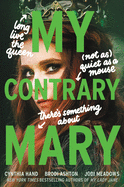 by Cynthia Hand , Brodi Ashton , Jodi Meadows
This uproariously funny alternative history of Mary, Queen of Scots, has all the juicy elements of any royal intrigue, with a splash of the fantastic.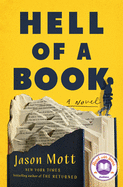 Jason Mott's surreal and accomplished fourth novel reckons with race, fame and the links in a chain of trauma.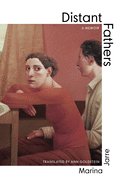 An extraordinary memoir mapping the life and mind of Marina Jarre, set apart by her lifelong sense of detachment and alienation.
Review by Subjects:
Fiction ⋅ Mystery & Thriller ⋅ Biography & Memoir ⋅ Psychology & Self-Help ⋅ Now in Paperback ⋅ Children's & Young Adult

From Garden District Book Shop
Upcoming Events
Postponed - In-Person Event - Kent Babb: Across the River: Life, Death, and Football in an American City
09/16/2021 - 6:00PM
EVENT Postponed THE GARDEN DISTRICT BOOK SHOP HOSTS KENT BABB TO CELEBRATE HIS NEW RELEASE, ACROSS THE RIVER: LIFE, DEATH, AND FOOTBALL IN AN AMERICAN CITY The Garden District Book Shop is thrilled to host an evening celebrating the recent release of award-winning sportswriter Kent Babb's, Across the River: Life, Death, and Football in an American City. What is sure to be a classic work of sports journalism, Across the River is an investigation into the...
Book Candy
Summer Manga Reads
The New York Public Library featured "staff-recommended manga reads for summer."
---
"What is 'semantic bleaching?' " Merriam-Webster asked. "Or, how 'literally' can mean "figuratively.' "
---
Atlas Obscura explored "the quest to collect the stories of Bengalis in Harlem."
---
"True to nature: Robert Macfarlane, Helen Macdonald and more on the children's books that inspired them." (via the Guardian).
---
"Hundreds of Franz Kafka's private letters, sketches, and other papers have been digitized," Mental Floss reported.

Kyle's Little Sister
by BonHyung Jeong
BonHyung Jeong, a Korea-born, internationally raised and U.S.-educated artist, astutely channels the universal experience of growing up--and sometimes growing away--in her delightfully boisterous middle-grade graphic novel debut, Kyle's Little Sister. For her entire life, Grace Bailey has "not once... been free from being 'Kyle's little sister.' " Being labelled with a three-word phrase instead of being called by her own name is bad enough. Even worse, though, is that her familial proximity to Kyle has ensured that others--especially at school--make automatic assumptions based solely on their siblinghood: "That's Kyle's sister?! She's nothing like him," the kids decided when she was seven. At age nine, the homeroom teacher greeted her with, "I bet you're also good at sports." Nope, not so much.
"I'm pretty sure I knew the moment I was born that he and I wouldn't get along," Grace insists in the opening panel. Over the years, though, she's managed to become her own person. She has her own bff gal pals, Jay and Amy (even though Amy is Kyle's buddy's little sister). Kyle might be the basketball star, but Grace has her own talents: she's an unrivaled, gifted gamer. Bottom line: she really is nothing like Kyle--he's athletic, popular and generally everyone's favorite. Except, of course, not Grace's. The feeling is mutual: "It was nice not having you around," eighth-grader Kyle dismisses her when she enters his middle school as a sixth-grader. As they march up the steps of Elington Middle School, begrudgingly forced together on the first day, Grace announces, "I bet it's gonna be the worst year ever."
Grace's frustrated verdict seems initially prescient. Amy, obsessed with romance since kindergarten, is being pushy, manipulating Jay into pursuing her new romantic interest: Kyle?! "I try not to get involved when it comes to Kyle," Grace demurs as Jay awkwardly tries to ignore Amy's attempts to maneuver a love connection. When Amy's not matchmaking, she's making self-absorbed demands: "Why don't we go to my place and I choose what to play?" Negative responses from Grace or Jay elicit further less-than-ideal alternatives. Amy, however, remains indefatigable while Grace silently muses: "I wonder if there's anyone who can win against Amy." Given Amy's tone-deaf, bulldozing tactics, a blow-up proves inevitable. Harsh words are thrown about among the three girls, feelings get trampled and, somehow, amid the finger-pointing accusations, Grace suddenly lands as the odd one out. Her texting screen remains empty, lunch becomes a solo event and greetings are even met with silence. "I'm better off being alone," she tries to convince herself.
But just when Grace is ready to admit "I'm actually not fine at all," her assigned science partner, Cam, asks Grace for her phone number, invites her to share lunch and quickly makes Grace believe "I've made a new friend." Cam is energetic and popular but, it turns out, she's also a bit mean. The sudden attention she's directing at Grace isn't genuine--and when Cam unveils her true intentions, it's up to Jay and Amy to show Grace what real friendship should look like. And--surprise!--maybe being Kyle's little sister isn't so awful, after all.
Nothing in Jeong's story is upsettingly surprising: relationships change, siblings rival, best friends fight, real friends make up, social groups transform and people hopefully grow. That familiarity is exactly what elevates Jeong's narrative, providing universal entry points into empathic understanding. Her whimsically stylized art adds an ongoing invitation for interactive engagement, as the characters are constantly in motion: walking, playing, eating, ignoring and sulking. Her layouts are rarely uniform or predictable, the scenes only sometimes contained within panel borders, many overflowing beyond the actual pages. Color is vibrant throughout, adding intensity to flashy fashion or an over-flushed face. While the Bailey family presents as white, Jeong depicts a diversity of races and ethnicities throughout.
Beyond the lively visuals, Jeong is a multi-layered storyteller who relies on much more than dialogue bubbles to reveal her characters' thoughts. Asides directed at readers appear in boxes with italicized text; whispers are seen in lowercase type encased in dotted borders; mobile texts presented in a computer font are strewn throughout--communication can happen in many ways, she reminds readers. She's also deft at inserting humor, especially in creating exaggerated reactions and highlighting overwhelming emotions. Even as her story concludes, Jeong continues to entertain with a graphic afterword in which she introduces herself and her work, and acknowledges "quite a journey to get to the ending of this book," including illustrated shout-outs to her friends and family who enabled the book's publication. Her "thank you" appears in Korean characters with a declaration to "see you next time!" Hopefully that's a legit promise to lucky audiences for a continuing future with Kyle's Little Sister. --Terry Hong
Jy/Yen Press, $13, paperback, 240pp., ages 8-12, 9781975316549, June 22, 2021
Jy/Yen Press, $13, paperback, 240p., ages 8-12, 9781975316549
---
BonHyung Jeong: Different Countries, Different Cultures, All Human Beings
BonHyung Jeong makes her graphic novel debut with Kyle's Little Sister, from JY/Yen Press (June 22, 2021). Jeong's energetic title is a delightful middle-grade story that highlights the universal challenges of growing up, navigating friendships and overcoming a bit of sibling rivalry.
JuYoun Lee, deputy publisher & editor-in-chief of Yen Press, acquired your work after seeing your portfolio at the 2018 School of Visual Arts student review. What was your reaction when she approached you? Had you been looking for a publisher already?
I was very nervous when she approached me. She asked me what genre I'm interested in, and I don't remember exactly what I said but think I answered that I like fantasy and romance. I wasn't looking for a publisher back then. I didn't know how to find one, to be honest. Even though I majored in cartooning, I was planning to make a portfolio for animation studios.
That sounds like a Cinderella dream-come-true! How did that initial meeting evolve into your creating Kyle's Little Sister? What inspired your narrative arc?
JuYoun thought my art style would be great for a middle-grade graphic novel. She recommended a few JY books, such as Awkward, Brave and W.I.T.C.H., to give me ideas, and through those books I came up with Kyle's Little Sister. But even after reading them, the initial version of Grace was such a negative character.
The story itself wasn't that dark. But in the earlier draft, Grace had more negative thoughts, which made her come across as a lot older than I wanted her to be. I made her a bit more cheerful, like she is now.
Did you rely on any of your own school experiences in creating Grace's story? Might you have a perfect older brother tucked away?
I did. Every group of friends I was a part of had an issue or two pop up, and things didn't end well. Looking back, though, none of the problems seem that serious. If only we knew how to communicate, things might have ended differently. Now I know that I'm not an expert in people's relationships, so I can look back and understand the importance of communication.
I also have an older brother... but I'm not sure I would call him the "perfect" older brother! Haha! What can I say? I'm the "little sister."
Manhwa/manga has a long history in Korea and Japan. Were you always driven to the graphic form? When and how did you decide cartooning would be your chosen medium?
I've always been driven to manhwa/manga. I don't remember since when or how, but I know I always wanted to be a cartoonist one day. I remember I first drew manhwa when I was in fifth grade in elementary school with one of my friends. The story didn't make any sense, but that is my oldest memory of drawing manhwa.
And yet something about that first story kept you going all the way to now! What about cartooning keeps you so determined?
To be honest, it's hard to pinpoint the reason why I'm so into cartooning! There are so many creative forms of storytelling, but I think I am most attracted to the fact that with cartooning I'm the one in charge of creating the worlds of my stories both in word and visuals. I still need lots of feedback and help from other people, but the base of my stories come from me, so I think that keeps me motivated and determined to continue cartooning.
Who are some of your creative influences?
I can't even count--many, many artists. But Ono Natsume, especially, because her drawing style and storytelling blow my mind.
Based on your experience working creatively in two languages, two cultures, what might be some major differences you've noticed between Western graphic titles and Korean manhwa?
The superhero comics industry is huge in the States, but Korea doesn't have something like that. I think Korea has more manhwa for younger audiences, though.
Lots of manhwa involve fantasy and romance, and there are many love stories between polar opposites--an extrovert and introvert, or someone from a rich family with someone from a humbler environment. These stories might feel cliché sometimes, but I think the classic formulas are also there for a reason.
Did you have to approach your story differently knowing you were writing for an English-speaking, Western audience?
At first I did, but I soon realized I didn't have to. People might live in different countries with different cultures or speak different languages, but we are all human beings. The patterns in groups don't change that much. The detailed dynamics can be different, but I think many people have stories that can be sympathetic if there were no language barrier, no matter where they are from.
The demand for and proliferation of #OwnVoices titles has been increasingly prevalent in the U.S. publishing industry. The protagonists you've created here present as white, except for a best friend who you've drawn with darker skin. What was your motivation for creating a non-ethnic-specific story?
I started working on this story in 2018. Back then, the world was a different place. Even though I had set up the characters' ethnicity in my mind, I didn't want to categorize or make their race the focus in this story.
You live in Korea, and your high school and college years were spent in the U.S. Do you consider yourself Korean? Korean American? Can you share a bit of your experiences as an international artist?
I consider myself Korean. I spent many of my important years abroad--seven in the U.S. and an extra year in the Philippines when I was in middle school. But I still lived in Korea a longer time, and having my family and friends there, I missed Korea more while I was away. I never doubted my identity as Korean. Also, since I went to international schools and stayed in big cities, I don't think my experience necessarily made me an international artist. I wasn't a special case. I was just a student.
What made you decide to publish your first book with a U.S. publisher? Will there be a Korean translation of Kyle's Little Sister?
There wasn't a specific motivation to publish my first book in the U.S. I graduated from schools in the U.S, and I got a great offer from JuYoun, that's how my first book got out. If there is an opportunity, I would love to see my book in Korean.
Will we see more of Grace and, of course, Kyle? What might be next for you?
I can't share anything yet, but I hope so. I'm a newbie who just debuted, so I hope you keep supporting me and watch what my next steps will be. --Terry Hong
---
Shelf vetted, publisher supported.

Great Reads
Rediscover: Patricia Reilly Giff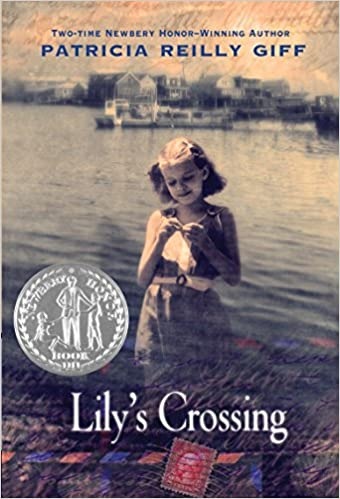 Patricia Reilly Giff, two-time Newbery Honor winner and the author more than 100 books for children, died on June 22 at age 86. Her work included the Kids of the Polk Street School books, the Friends and Amigos books, and the Polka Dot Private Eye books. Several of her novels for older readers have been chosen as ALA-ALSC Notable Children's Books and ALA-YALSA Best Books for Young Adults. They include The Gift of the Pirate Queen; All the Way Home; Water Street; Nory Ryan's Song--a Society of Children's Book Writers and Illustrators Golden Kite Honor Book for Fiction--and the Newbery Honor Books Lily's Crossing and Pictures of Hollis Woods. Lily's Crossing was also chosen as a Boston Globe-Horn Book Honor Book. Her most recent books include the Zigzag Kids and Mysteries on Zoo Lane series, Genevieve's War, Island War and A Slip of a Girl.
As a child, Giff's favorite books included Little Women, The Secret Garden, the Black Stallion books, the Sue Barton books and the Nancy Drew series. She was a reading teacher for 20 years, the educational consultant for Dell Yearling and Young Yearling books, and an adviser and instructor to aspiring writers. She was also a bookseller: for a time, she and her husband and children ran the Dinosaur's Paw, a children's bookstore named after one of her Kids of the Polk Street School novels, in Newtown, Conn.

Book Reviews
Fiction

Dutton, $27, hardcover, 336p., 9780593330968
Knopf, $28, hardcover, 336p., 9780525521082
Other Press, $14.99, paperback, 176p., 9781635420326
Little, Brown, $28, hardcover, 368p., 9780316461276
Mystery & Thriller
Morrow, $16.99, paperback, 368p., 9780062876096
Biography & Memoir

New Vessel Press, $16.95, paperback, 240p., 9781939931948
Psychology & Self-Help
Compendium, $14.95, hardcover, 48p., 9781970147438
Now in Paperback
Gallery/Saga, $16.99, paperback, 496p., 9781534437685
Simon & Schuster, $17, paperback, 272p., 9781982128487
Children's & Young Adult

HarperTeen, $18.99, hardcover, 512p., ages 13-up, 9780062930040
Kokila/Penguin, $22.99, hardcover, 304p., ages 10-14, 9780525554882
---