From the Shelf
Present and Past Through the Eyes of a Modern Irish Master
The Irish novelist Colum McCann once observed that "an ounce of empathy is worth a boatload of judgment." His three most recent novels demonstrate how important that quality is in his compelling fiction.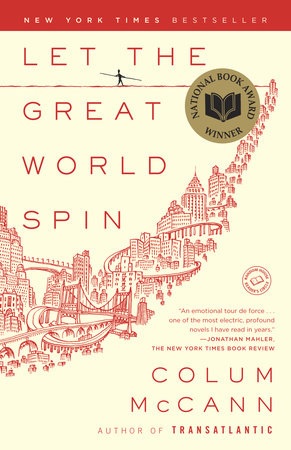 McCann first attracted a wider audience when Let the Great World Spin (Random House, $18) won the 2009 National Book Award. At the heart of the novel is the feat of French daredevil Philippe Petit, who traversed a wire suspended between the Twin Towers of the World Trade Center in August 1974. Out of that astonishing achievement McCann spins an intricate web of stories focusing on characters from every level of society to create a rich tapestry of life in the troubled New York City of the 1970s.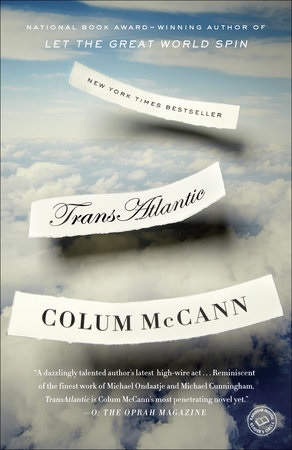 In Transatlantic (Random House, $17), McCann again relies on a polyphonic narrative, this time to explore the connections between Ireland and the U.S. over the past 150 years. He blends historical characters like Frederick Douglass and former senator George Mitchell, who brokered the agreement that brought an end to the conflict in Northern Ireland in 1998, with fictional creations to paint a memorable portrait of two countries linked by memory and culture.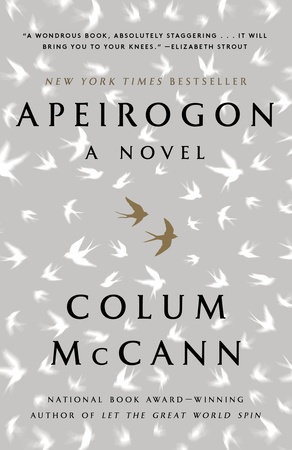 With the latest outbreak of violence between Israelis and Palestinians in May 2021, McCann's 2020 novel Apeirogon (Random House, $18) couldn't have been more timely. Understanding that the role of the novelist is to transcend geopolitics to tell human stories, in an audaciously structured narrative, McCann focuses on the experiences of Israeli Rami Elhanan and Palestinian Bassam Aramin, both of whom lost their young daughters a decade apart--one to a terrorist bombing and the other to a shooting by an Israeli border guard. The men bonded over those shared tragedies and have become passionate advocates for a peace that will spare others the grief that has scarred their lives. --Harvey Freedenberg, freelance reviewer

In this Issue...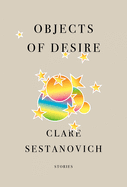 This hilarious and cutting collection of 11 stories examines the politics of modern-day relationships, breakups and performative attitudes with an exacting wit.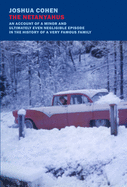 With a blend of fiction and nonfiction, Joshua Cohen's dazzlingly smart campus comedy pursues lofty questions of history, religion and politics.

Anita Silvey captivatingly portrays a woman who put the welfare of gorillas above her own.
Review by Subjects:
Fiction ⋅ Mystery & Thriller ⋅ Body, Mind & Spirit ⋅ Now in Paperback ⋅ Children's & Young Adult

From Garden District Book Shop
Upcoming Events
Postponed - In-Person Event - Kent Babb: Across the River: Life, Death, and Football in an American City
09/16/2021 - 6:00PM
EVENT Postponed THE GARDEN DISTRICT BOOK SHOP HOSTS KENT BABB TO CELEBRATE HIS NEW RELEASE, ACROSS THE RIVER: LIFE, DEATH, AND FOOTBALL IN AN AMERICAN CITY The Garden District Book Shop is thrilled to host an evening celebrating the recent release of award-winning sportswriter Kent Babb's, Across the River: Life, Death, and Football in an American City. What is sure to be a classic work of sports journalism, Across the River is an investigation into the...
Book Candy
Pulp Tarot Card Deck
"The Pulp Tarot: a new tarot deck inspired by midcentury pulp illustrations." (via Open Culture)
---
In the Danish city Odense, a "stunning new museum brings Hans Christian Andersen's stories to life," Fast Company reported.
---
CrimeReads recommended "seven mystery novels where the crimes are motivated by books."
---
Mental Floss shared eight facts about Bette Green's Summer of My German Soldier.
---
Author Jonathan Lee picked his top 10 books about public spaces for the Guardian.

Great Reads
Rediscover: Stephen Dunn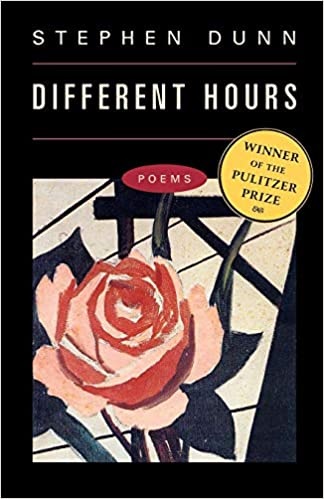 Stephen Dunn, "whose plain-spoken poems about the small things in life and the bigger things within them filled numerous collections, one of which, Different Hours, won the Pulitzer Prize in 2001," died June 24 at age 82, the New York Times reported. Beginning with Looking for Holes in the Ceiling in 1974, Dunn "specialized in poems about surviving, coping with and looking for meaning in the ordinary passages of life, or at least of the middle-class life he was familiar with.... his subject matter was of a sort that might draw a sigh or smile of familiarity from the reader," the Times wrote. In an article written for the Pulitzer website, Dunn mentioned three primary influences: Robert Frost, Wallace Stevens and Theodore Roethke.
Dunn's other books include Pagan Virtues; Keeper of Limits; Lines of Defense; Here and Now; What Goes On: New and Selected Poems 1995-2009; Loosestrife; Landscape at the End of the Century; Local Time; Degrees of Fidelity: Essays on Poetry and the Latitudes of the Personal; Walking Light: Essays and Memoirs; and Riffs and Reciprocities: Prose Pairs. His final book, The Not Yet Fallen World, will be published in 2022. Different Hours is available from W.W. Norton ($14.99).
From Dunn's poem "Ars Poetica":
Maybe from the beginning
the issue was how to live
in a world so extravagant
it had a sky,
in bodies so breakable
we had to pray.

The Writer's Life
Reading with... Zakiya Dalila Harris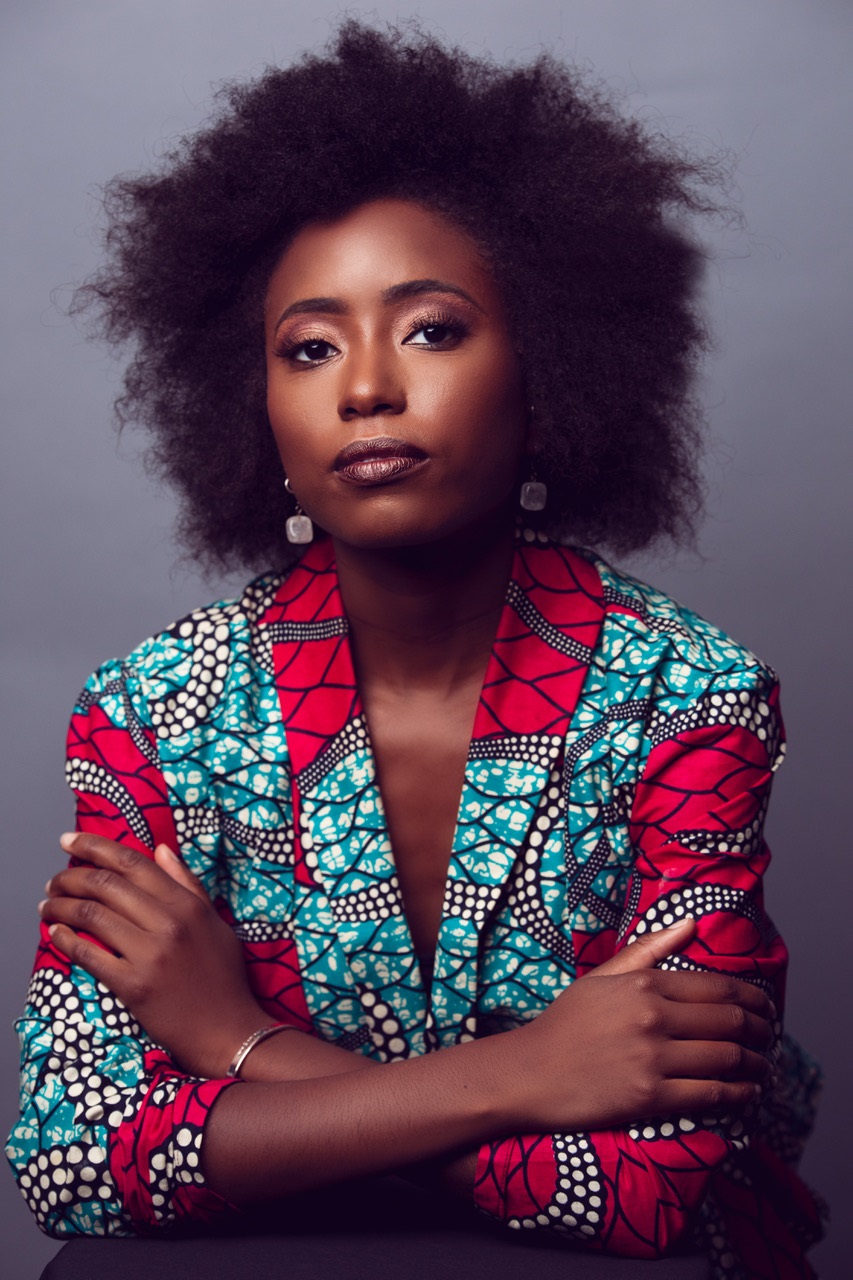 (Nicole Mondestin Photography)
Zakiya Dalila Harris is the author of The Other Black Girl (Atria), about the tension that unfurls when two young Black women meet against the starkly white backdrop of New York City book publishing. Harris spent nearly three years in editorial at Knopf/Doubleday before leaving to write her debut novel. Prior to working in publishing, she received her MFA in creative writing from the New School. Her essays and book reviews have appeared in Guernica and the Rumpus. She lives in Brooklyn, N.Y.
On your nightstand now:
My reading list is doubling by the day, but I'm extremely excited to finally read The Secret Lives of Church Ladies by Deesha Philyaw. I've been hearing so many great things about her short story collection since last summer, and when I saw Philyaw read an excerpt at the National Book Award finalists reading last fall, I knew I had to get my hands on it.
I also can't wait to read When Women Invented Television by Jennifer Keishin Armstrong; In Every Mirror She's Black by Lolá Ákínmádé Åkerström; and Wild Women and the Blues by Denny S. Bryce.
Favorite book when you were a child:
I loved the choose-your-own adventure Goosebumps spin-off series, Give Yourself Goosebumps--and my favorite of those was Scream of the Evil Genie. Before I picked that book up, I'd been taught that there was just one way to read stories: from the first page to the last. So, I enjoyed flipping the pages forward, then backward, and sometimes backward again to get to a conclusion. And I really enjoyed feeling like I was in control of the story itself.
Your top five authors:
James Baldwin, Stephen King, Margo Jefferson, Chimamanda Ngozi Adichie and Colson Whitehead.
Book you've faked reading:
The Red Badge of Courage by Stephen Crane, which is kind of funny because it isn't a long book. It was assigned in high school, and I just have these very vivid memories of me lying on the floor in my bedroom trying to read it and I just couldn't. I found the protagonist pretty annoying.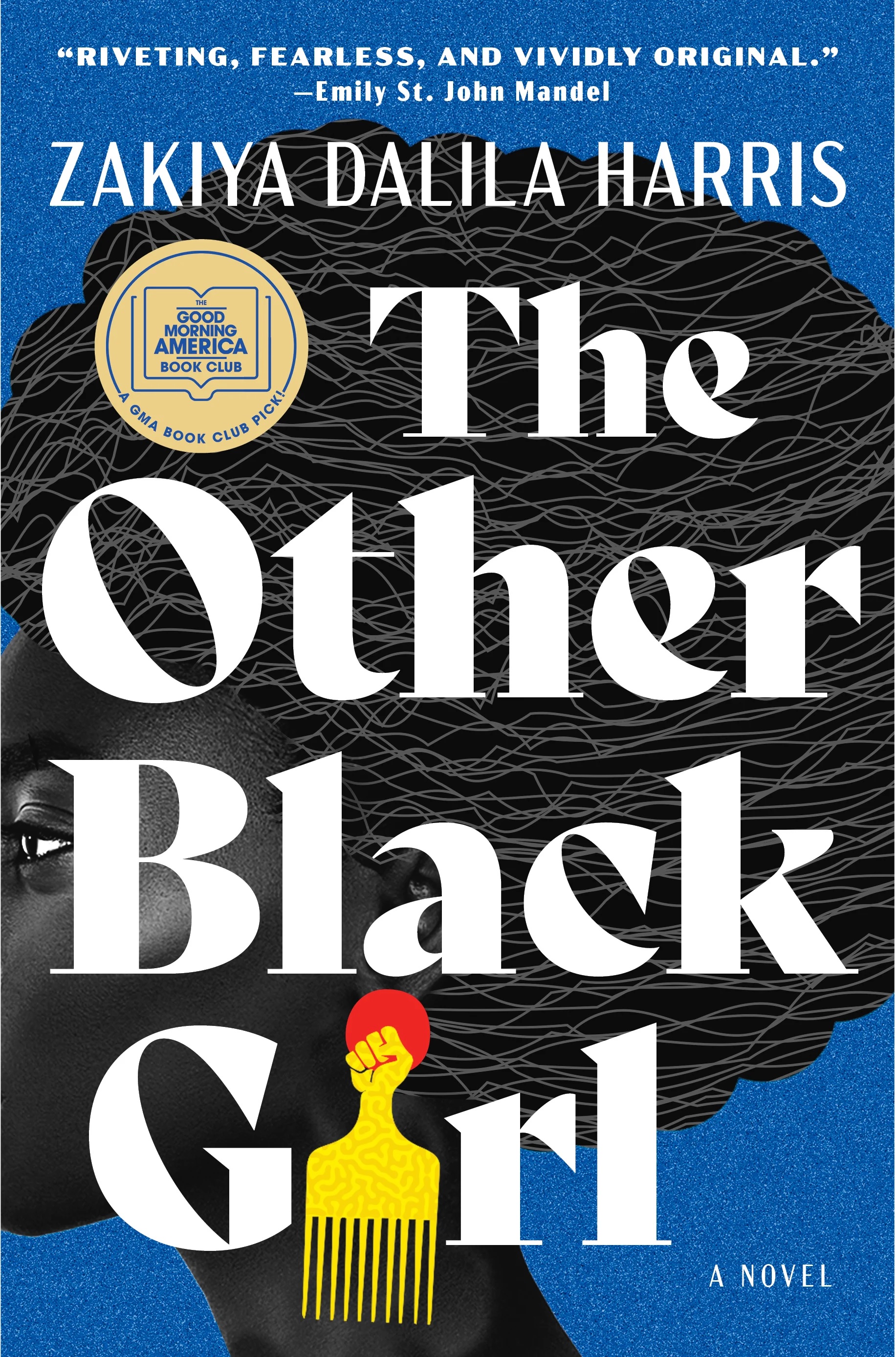 Book you're an evangelist for:
Americanah by Chimamanda Ngozi Adichie. Adichie tackles the nuances and complexities of race and Americanness and Blackness so brilliantly, and even though the protagonist is Nigerian and I'm from Connecticut, I can relate to the ways she's forced to grapple with her Blackness so, so much.
And really, it's just a beautifully written meal of a book. Every sentence is magic.
Book you've bought for the cover:
The last cover that drew me in and inevitably led to me buy it was that of Severance by Ling Ma. That dusty pink color of the jacket caught my eye because I've rarely seen that color on a jacket. But I also loved the thoughtfulness of the layout of the jacket itself: the title and the author's name look like they've been printed on a label that's been stuck on the front of the book; there's a simulated tear at the top of the page; the words "A Novel" look like they've been stamped on. The packaging sets a distinct tone for the book, and complements the dystopian plot of Severance quite nicely.
Favorite line from a book:
"There is not a Negro alive who does not have this rage in his blood--one has the choice, merely, of living with it consciously or surrendering to it." --James Baldwin, "Notes of a Native Son"
I first read James Baldwin's essay "Notes of a Native Son" right around the time Eric Garner and Philando Castile and so many other Black names were in the news. I was feeling the same visceral rage Baldwin speaks of--a rage toward all the injustice and indifference--so I could see myself clearly in this line. Knowing that I wasn't alone and that I could place my rage in Baldwin and other Black writers like him really comforted me then, and it still comforts me today.
Five books you'll never part with:
Americanah by Chimamanda Ngozi Adichie
The Autobiography of Malcolm X as told to Alex Haley
Invisible Man by Ralph Ellison
Bad Feminist by Roxane Gay
I Feel Bad About My Neck and Other Thoughts on Being a Woman by Nora Ephron
Book you most want to read again for the first time:
The Silent Patient by Alex Michaelides. I'm a huge fan of psychological thrillers and Hitchcockian-type characters, and this one had both. I wish I could hop back on that ride without knowing how it ends so I can fully experience that final twist all over again.
Book that changed you as a writer:
Kindred by Octavia Butler. It's one of the few books I've read more than once, first when I was a teenager, and again when I was writing The Other Black Girl. As a teenager, I remember thinking, Wow, you can do that? Because I'd spent so many years reading essays and memoirs and poems about slavery--never a sci-fi novel. So, Kindred really switched up the game for me, showed me what genre can do.
And for the record: it's the sixth book I'd never part with!

Book Reviews
Fiction

Knopf, $26, hardcover, 224p., 9780593318096

New York Review Books, $16.95, paperback, 248p., 9781681376073
Harper, $25.99, hardcover, 336p., 9780063012141
Ecco, $16.99, paperback, 96p., 9780063068490
Mystery & Thriller
Mulholland Books, $28, hardcover, 352p., 9780316540643
Morrow, $28.99, hardcover, 320p., 9780062390073
Minotaur, $26.99, hardcover, 288p., 9781250244567
Body, Mind & Spirit
Shambhala, $17.95, paperback, 240p., 9781611808773
Now in Paperback
Little, Brown, $18.99, paperback, 432p., 9780316491532
Picador, $17, paperback, 240p., 9781250798671
Children's & Young Adult

National Geographic Kids, $18.99, hardcover, 96p., ages 8-12, 9781426371851
Quill Tree/Harper, $19.99, hardcover, 256p., ages 13-up, 9780063088092
Clarion, $17.99, hardcover, 32p., ages 4-7, 9781328987839
---