From the Shelf
Plot and Psychology Among the Pines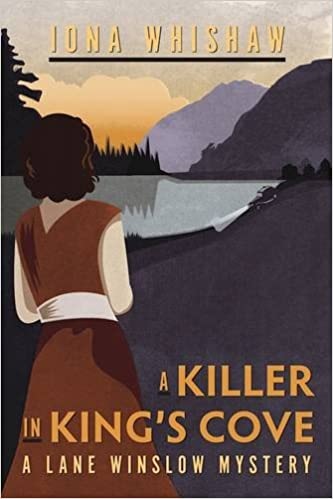 Between heat waves here in the Northeast, the summer weather is perfect for porch-sitting and reading. As I do almost every summer, I'm reaching for mysteries featuring whip-smart female sleuths. I love the genre year-round, but cracking open a mystery in the summer takes me back to childhood days spent devouring piles of Nancy Drew and Trixie Belden books, or (more recently) vacations featuring Miss Marple, Maisie Dobbs or Sara Paretsky's Chicago private eye, V.I. Warshawski.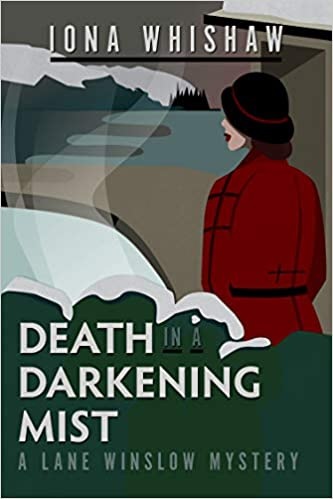 This summer, there's a new sleuth in town for me: Lane Winslow, a British ex-intelligence agent who has moved to rural British Columbia to rest and heal after her harrowing World War II years. She's barely settled in when she becomes a murder suspect, but before long, she's helping the enigmatic Inspector Darling and his cheerful young constable, Ames, track down the real killer. I loved A Killer in King's Cove so much that I immediately ordered its two sequels, Death in a Darkening Mist and An Old, Cold Grave (both TouchWood, $14.95).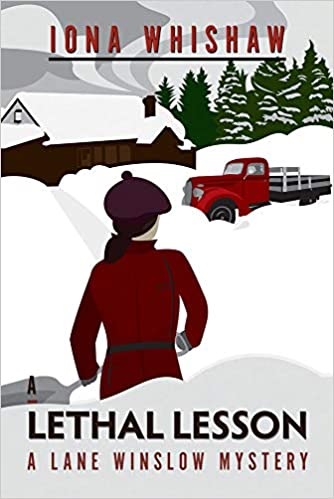 Author Iona Whishaw, who spent her childhood in the Kootenays (where Lane Winslow lives), based her elegant, thoughtful sleuth partly on her own mother's experiences of intelligence work. Each of Whishaw's books not only explores Lane's new surroundings and her character, but delves into the long-term effects of both World Wars on those who survived them. If that sounds depressing, it isn't: Whishaw deftly intertwines plot and psychology, giving readers insight not only into Lane's crime-solving strategies, but the perspectives and lives of her neighbors. The series also follows Lane's inner journey, from complicated family history to postwar trauma to the beginning of new love. Well plotted and laced with dry wit, Lane's adventures are entirely satisfying summer reading. I'm savoring each book and looking forward to reaching the eighth installment in the series, A Lethal Lesson (TouchWood, $14.95). --Katie Noah Gibson, blogger at Cakes, Tea and Dreams

In this Issue...

by Christine Peck , Mags DeRoma
Minimal text and simple yet powerful illustrations create a gratifying tale about a mindful mouse learning to release her intrusive thoughts.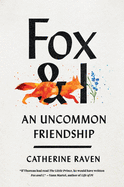 Contrary to her scientist's logic, a reclusive woman embraces her friendship with a wild fox that visits her Montana home, leading to self-realization, in a memoir rich with nature imagery.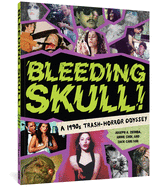 by Joseph A. Ziemba , Annie Choi , Zack Carlson
This luridly photo-illustrated, exhaustively researched guidebook pays irreverent homage to zero-budget video horror movies of the 1990s.
Review by Subjects:
Mystery & Thriller ⋅ Biography & Memoir ⋅ History ⋅ Sports ⋅ Art & Photography ⋅ Now in Paperback ⋅ Children's & Young Adult

From Garden District Book Shop
Upcoming Events
Postponed - In-Person Event - Kent Babb: Across the River: Life, Death, and Football in an American City
09/16/2021 - 6:00PM
EVENT Postponed THE GARDEN DISTRICT BOOK SHOP HOSTS KENT BABB TO CELEBRATE HIS NEW RELEASE, ACROSS THE RIVER: LIFE, DEATH, AND FOOTBALL IN AN AMERICAN CITY The Garden District Book Shop is thrilled to host an evening celebrating the recent release of award-winning sportswriter Kent Babb's, Across the River: Life, Death, and Football in an American City. What is sure to be a classic work of sports journalism, Across the River is an investigation into the...
Book Candy
Fictional Dead Who Solve Their Own Murders
CrimeReads investigated "seven novels in which the dead step in to solve their own murders."
---
Mental Floss looked up "the fascinating origin stories and etymologies behind 70 common words."
---
McSweeney's quiz: "Are you a participant in a child's made-up game or Josef K. from Kafka's The Trial?
---
Gastro Obscura explored "the 18th-century cookbook that helped save the Slovene language."
---
"U.K libraries and museums unite to save 'astonishing' lost library from private buyers," the Guardian reported. As a result, Sotheby's has postponed an auction of the material to allow Friends of the National Libraries to try to acquire the entire collection.

Great Reads
Rediscover: Homegoing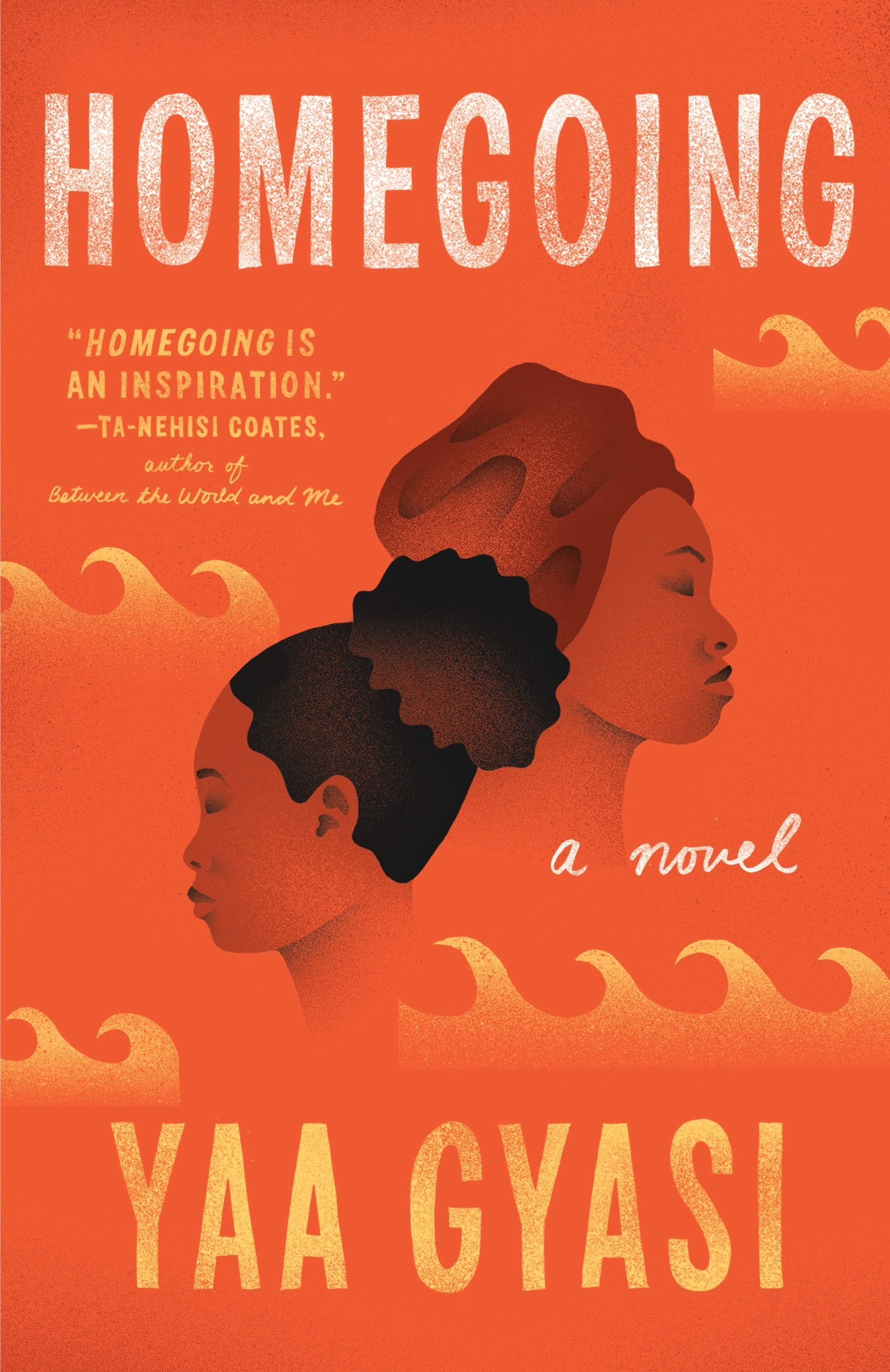 Yaa Gyasi's debut novel, Homegoing, published by Knopf in 2016, won the National Book Foundation's "5 under 35" award, the National Book Critics Circle's John Leonard Award for best first book and the Hemingway Foundation/PEN Award. It follows the descendants of an Asante woman named Maame, beginning with half-daughters Effia and Esi. Effia is married to the British governor in charge of Cape Coast Castle, a slave-trading fort in modern Ghana, while Esi is enslaved and shipped to America. Each chapter chronicles the lifetime of one of Effia or Esi's descendants through the modern day. Effia's clan remains for the most part in what becomes Ghana, enduring hardships like warfare, colonialism and native superstitions. Esi's family experiences the horrors of slavery and multigenerational struggles of African-Americans in the United States.

Homegoing's 14 chapters cover seven generations of hard history with intimate character depth. Shelf Awareness's review said: "Rarely does a grand, sweeping epic plumb interior lives so thoroughly. Yaa Gyasi's Homegoing is a marvel. It reminds readers that, every step of the way, the African diaspora has been shaped by individuals at their best and at their worst, vulnerable human beings craving the safety of a place to call home." Yaa Gyasi's second novel, Transcendent Kingdom, was just released in paperback. The paperback of Homegoing is available from Vintage ($16.95). --Tobias Mutter

The Writer's Life
Megha Majumdar: Asking Questions that Matter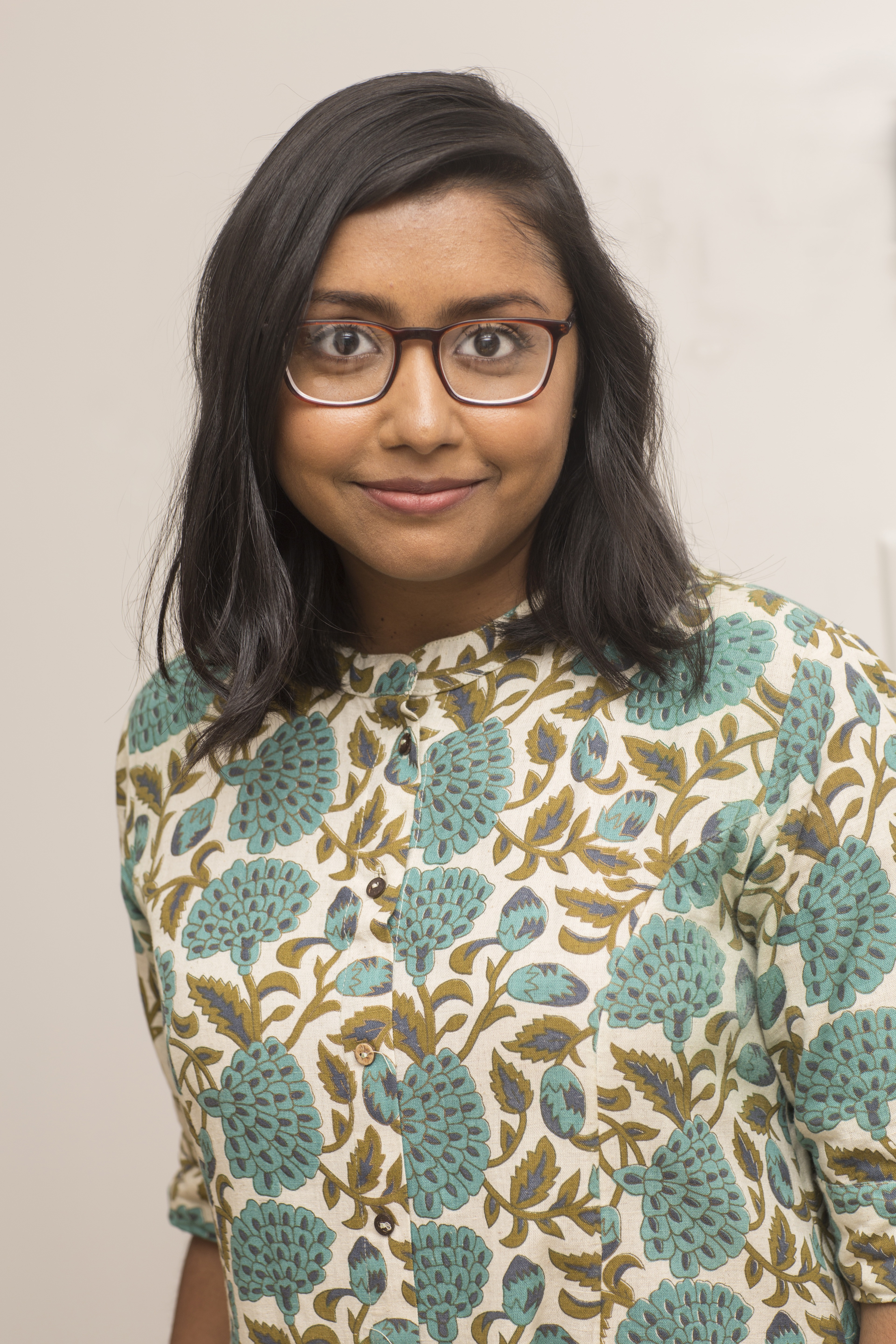 photo: Elena Seibert
Megha Majumdar's debut novel, A Burning, was published last year. Majumdar was born and raised in Kolkata, India, and came to the U.S. as an undergraduate at Harvard University. She received a master's in social anthropology from Johns Hopkins University and works as a senior editor for Catapult Books. Propelled by a suspenseful, fast-paced plot and characters from across India's social spectrum, A Burning (available in paperback from Knopf, $16; reviewed below) explores complex themes of class, race, nationalism and ambition in contemporary India.
Congratulations on the phenomenal success of your debut novel, A Burning. What were your hopes for the book when it was published?
Thanks so much! I hoped it would find readers who would come to it with thoughtfulness and care, who might find it energizing to think with, who might find it an instrument for thinking about injustice in their own lives and communities. I should say I hoped for these things but did not at all expect any of it! Releasing a book in a pandemic was not how I'd imagined it would go.
The story involves the fateful interaction between a poor Muslim girl, a transgender actress and an opportunistic teacher steeped in Indian nationalism. What was it about this unusual combination of characters that caught your imagination?
I was thinking about the characters as ways for me to forcefully ask the central question of the book: How does one pursue big dreams in a time of rising extreme nationalism? What kind of sacrifices and calibrations does that pursuit require? I felt that each character allowed me to open up a facet of that question. The schoolteacher, for instance, was fascinating to write. He's a person who's somewhat disappointed with his life, and then gets an opportunity to claim some power within a political party. What would such a person give up to hold onto this power? How would they find their moral center?
The immediacy of the present in A Burning captures readers' attention and lets them experience events as they unfold. It's a powerful strategy, with favorable comparisons to the works of William Faulkner and V.S. Naipaul. Can you share the advantages of such an approach?
I'm glad you felt so! I was happy to write the places that I know so well--a street where there's a guava vendor, a train station, a new mall. And it was interesting to write not just the textures and visuals of those places but also the hidden logics and the humor and the energy.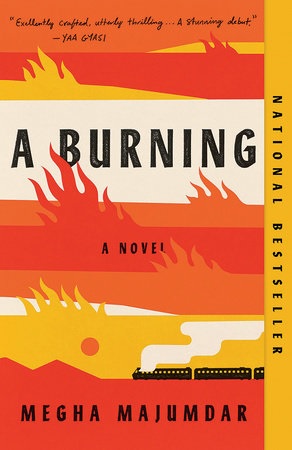 You're an editor at Catapult Books--how does being an industry insider affect your writing process?
I find it hugely energizing. Being close to the art of others is an incredible privilege, and getting to discuss structure, scene, sentences with them? Amazing!
Since your home, New York City, was on the frontlines of the pandemic, you had a close-up view of how elected leaders responded to the crisis. What has that experience taught you about power and accountability?
I don't know that I've really had a close-up view, that would be doctors and nurses and frontline workers, I think! But I really appreciate the question and I'm still thinking through it. The profound ways in which we were abandoned by the people in power. The crushing ways in which our systems and institutions let us down. And, at the same time, seeing people come together in initiatives like the one started by the writer Sarah Thankam Mathews, who has been running a mutual aid society called Bed-Stuy Strong. Perhaps going forward we will think differently about community, meaningful political representation, meaningful resource-sharing.
What is fiction's role in helping us process life-altering events?
I see fiction as a field of questions, a chance to ask questions that matter. There's power in the asking.
Does your academic background in social anthropology come in useful when writing fiction?
One thing anthropology taught me was to look for complexity and surprise. How do people reflect on their own experiences? How do they upturn the expectations of ethnographers and other observers? And that attention to what's unexpected, what's not simple or flattened but is full of nuance, is a wonderful kind of attention for a fiction writer to cultivate.
What advice can you offer for emerging novelists honing their craft?
I have so much to learn, and I wish I could turn this question back to the novelists reading this! One thing I'll share is a clarifying question that I bear in mind when I come to my own pages as well as read manuscripts: What is the ambition of this book? It's a separate question from asking what a book is about or what happens in it. What does it want to achieve, what does it want to contribute? Having a one-line answer for that was very helpful for me when I was working on A Burning.
Looking ahead to the rest of 2021, what are you most excited about?
I'm excited about all the new books coming! Jocelyn Nicole Johnson's My Monticello and Mayukh Sen's Taste Makers, to name two books coming this fall that I think will spark lots of conversation. --Shahina Piyarali, reviewer

Book Reviews
Mystery & Thriller
Knopf, $27, hardcover, 336p., 9780525657835
Atlantic Monthly Press, $26, hardcover, 448p., 9780802158505
Penguin Books, $17, paperback, 192p., 9780143136279
Biography & Memoir

Spiegel & Grau, $28, hardcover, 304p., 9781954118003
Atria, $27, hardcover, 288p., 9781982150822
History
Pegasus Books, $27.95, hardcover, 352p., 9781643137100
Sports
Ecco, $27.99, hardcover, 224p., 9780062973276
Art & Photography

Fantagraphics, $34.99, paperback, 272p., 9781683961864
Now in Paperback
Riverhead, $16, paperback, 304p., 9780525537397
Vintage, $16, paperback, 304p., 9780593081259
Children's & Young Adult

Sourcebooks Jabberwocky, $12.99, hardcover, 40p., ages 3-6, 9781728235905
Simon & Schuster Books for Young Readers, $17.99, hardcover, 48p., ages 4-7, 9781665902434
Little, Brown Books for Young Readers, $16.99, hardcover, 336p., ages 8-12, 9780759555204
---