From the Shelf
Christine Van Zandt: What's Behind Today's Underpants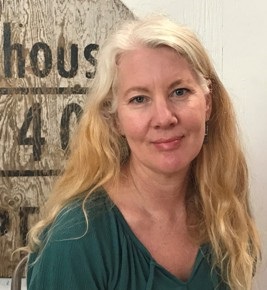 Christine Van Zandt
While I was contemplating nonfiction topics that would engage kids, my (then) third-grader suggested underwear. Yes! I love hearing children laugh when they read, and there aren't many topics funnier than underpants. Once I began researching what had already been published, I felt there was a need for a concise, quick-paced book that could be amusing and informative. I charged forward like a knight in quilted underpants and wrote the first draft.
Scientists discover evidence of old undies the same way they dig up dinosaur fossils, so new finds are unearthed all the time. I searched for information from every continent, back to the earliest known undergarments. Yet many reference sources contained very little underwear-specific information--could that be why they're called "unmentionables"?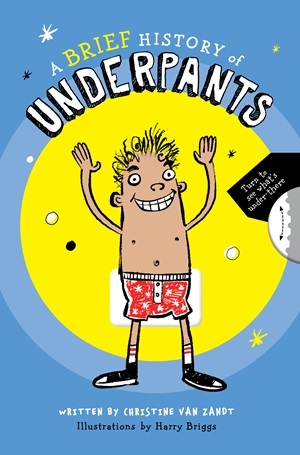 I uncovered cheeky facts and got hooked reading about things like frozen 5,300-year-old underwear, interesting materials and textiles that have covered our bottoms, and how inventions propelled underwear and clothing production forward. I believe that the combination of facts and humor makes this brief history accessible to all readers, even reluctant ones. Facts--like astronauts' dirty underpants are sent back to Earth on a crew-less ship and burn up on reentry--are out of this world.
Once young readers finish giggling at the puns about buns, the conversations begin. Children can visit my website for "Beyond the Book" questions: How can we study history if it keeps changing? Are today's underpants better for us? Are they better for our planet? The bottom line is that people throughout time have devised innovative solutions to keep their cheeks covered. --Christine Van Zandt
Christine Van Zandt is a literary editor and author of A Brief History of Underpants (becker&mayer! kids, $9.99), illustrated by Harry Briggs.

In this Issue...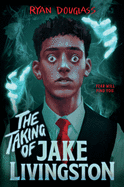 A Black gay teen must stop the murderous ghost of a white teen school shooter in this genre-blending YA debut about finding inner strength and one's own powerful voice.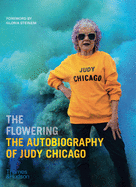 Artist Judy Chicago's welcome new memoir, her first since 1996's Beyond the Flower, updates readers on her adventures in the intervening quarter century.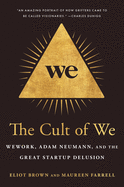 by Eliot Brown , Maureen Farrell
Two Wall Street Journal correspondents provide the definitive account of the meteoric rise and dramatic fall of WeWork and its charismatic founder.
Review by Subjects:
Fiction ⋅ Mystery & Thriller ⋅ Biography & Memoir ⋅ Business & Economics ⋅ Body, Mind & Spirit ⋅ Education ⋅ Now in Paperback ⋅ Children's & Young Adult

From Garden District Book Shop
Upcoming Events
Postponed - In-Person Event - Kent Babb: Across the River: Life, Death, and Football in an American City
09/16/2021 - 6:00PM
EVENT Postponed THE GARDEN DISTRICT BOOK SHOP HOSTS KENT BABB TO CELEBRATE HIS NEW RELEASE, ACROSS THE RIVER: LIFE, DEATH, AND FOOTBALL IN AN AMERICAN CITY The Garden District Book Shop is thrilled to host an evening celebrating the recent release of award-winning sportswriter Kent Babb's, Across the River: Life, Death, and Football in an American City. What is sure to be a classic work of sports journalism, Across the River is an investigation into the...
Book Candy
Forgotten Weather Words
Monkey's wedding, for example. Mental Floss asked: "Can you define these forgotten weather words?"
---
Gastro Obscura shared "the legacy of a Civil Rights icon's vegetarian cookbook," Dick Gregory's Natural Diet for Folks Who Eat: Cookin' With Mother Nature.
---
"For sale: Elvis Presley's annotated copy of The Prophet," Fine Books & Collections magazine reported.
---
"From A Room Made of Leaves to The God of Small Things: books Guardian readers couldn't put down."
---
"Meet the man who wants to turn the State Library Victoria into a giant escape room." (via the Age)

Great Reads
Rediscover: William F. Nolan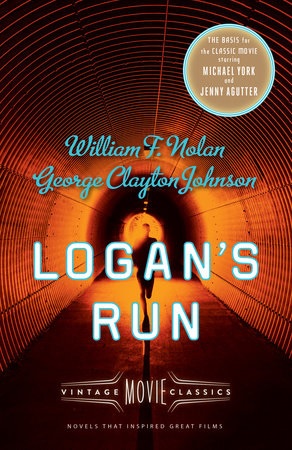 Author William F. Nolan, who was best known for the Logan's Run series of science fiction novels, died July 15 at age 93. Locus reported that Nolan worked as a writer and designer of greeting cards for Hallmark, a painter of murals, an aircraft assistant and at various other jobs in the '40s and '50s. In 1956, he became a freelance writer. His first novel was Logan's Run (1967, with George Clayton Johnson), which became a Nebula Award-nominated film in 1976 and later a TV series. Nolan wrote several sequels, including Logan's World (1977), Logan's Search (1980) and the novella Logan's Return (2001).
Nolan's Sam Space series was an SF/hardboiled homage to Dashiell Hammett's Sam Spade, and included the Edgar Award winner Space for Hire (1971). He also wrote horror and paranormal works, as well as numerous crime and mystery titles, among them one "Nolan considered his best novel, The Marble Orchard (1996)," Locus noted. His many honors include a Living Legend Award from the International Horror Guild (2002), a Science Fiction & Fantasy Writers of America Author Emeritus Award (2006), the Horror Writers Association's Bram Stoker Award for Lifetime Achievement (2010) and a Special Convention Award from the World Fantasy convention (2013). He was named a World Horror Grandmaster in 2015. Logan's Run is available from Vintage ($15.95).

The Writer's Life
Reading with... Cassandra Lane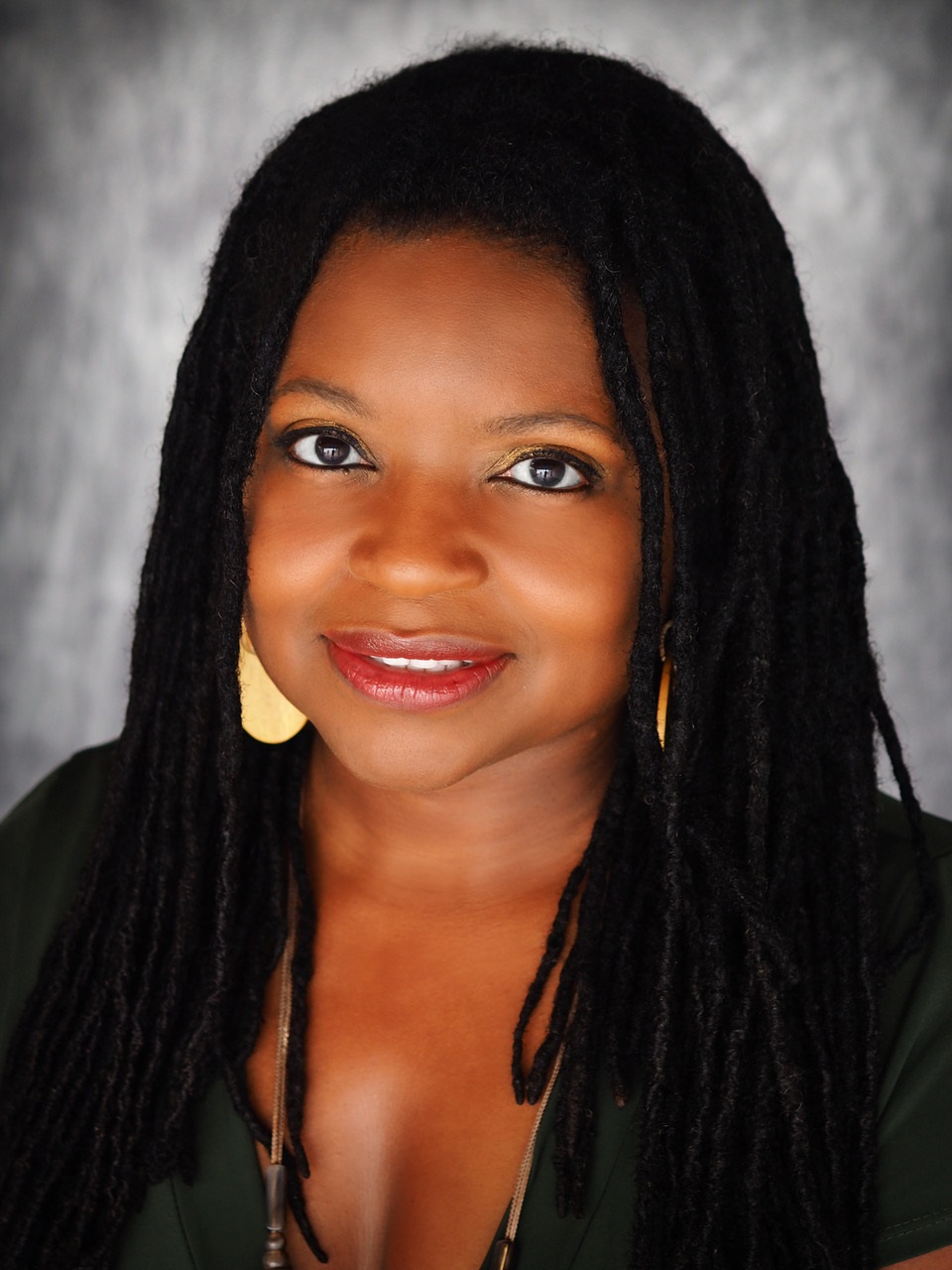 photo: Daniel Rarela
Cassandra Lane is the author of We Are Bridges (Feminist Press), a poetic reconstruction of her family's lost history, winner of the Louise Meriwether First Book Prize. Lane received an MFA in creative writing from Antioch University Los Angeles. She is the editor-in-chief of L.A. Parent magazine and previously worked as a newspaper staff reporter. Her stories have appeared in the Times-Picayune, Everything but the Burden, Ms. Aligned, the Atlanta Journal Constitution, Writers Resist, Expressing Motherhood, Fury: Women's Lived Experiences During the Trump Era, the New York Times's "Conception" series and more.
On your nightstand now:
I'm not a night owl, so pretending that I can slip under the covers at night and read a novel or other long work is hilarious. No matter how hard I try, I'm out like a light within minutes. But before I meet the dreamworld, I do love to soak in a poem. What's on my nightstand right now are Patricia Smith's dazzling Blood Dazzler and my late friend Richard Beban's beautifully observant What the Heart Weighs. Richard and I shared a birthday--April 23 (Shakespeare's birthday, World Book Day)--and each year we toasted each other and literature in general. In honor of our birthday this year, I re-read his poem "The Ascension." All of the poems are so cinematic and soulful. He was an amazing photographer, too.
Favorite book when you were a child:
My favorite book as a child (after I finished sneaking and reading my mother's romance novels) was Judy Blume's Are You There God? It's Me, Margaret. I felt so gangly and awkward for all of my childhood, and that book helped me give voice to some of the emotions I had been harboring. It was a salve and inspired me to embrace a life journey of journaling.
Your top five authors:
So many, but these five are masters representing vastly different styles: Toni Morrison, Lucille Clifton, Edwidge Danticat, Jamaica Kincaid, Jo Ann Beard.
Book you've faked reading:
Ulysses by James Joyce. I've had it for a hundred years and keep it on the TBR shelf, but every year slips by without me cracking it open.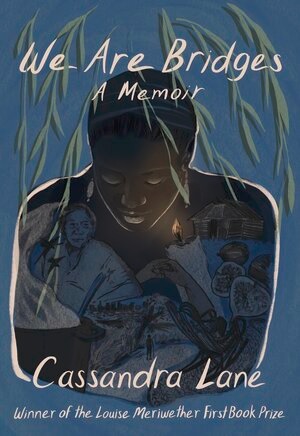 Book you're an evangelist for:
I have been telling everyone about Lynell George's new book A Handful of Earth, a Handful of Sky: The World of Octavia E. Butler. One: it's about Octavia Butler, so, yes! Two: it captures all the challenges and triumphs and minutiae that she used to carve herself into a writer. Three: Lynell's research and deep investment in this woman/seer/artist is so palpable and the writing is gorgeous.
Book you've bought for the cover:
Libertie by Kaitlyn Greenidge. Okay, I wanted it for more than the cover--cannot wait to fully sink into what I know is going to be a lush ride--but the cover is wall hanging-worthy.
Book you hid from your parents:
The romance books I stole that belonged to my mom!
Book that changed your life:
Reading Toni Morrison's Song of Solomon at around 20 years old while taking my first African American Literature class blew my mind. I had not been exposed to Black authors in high school and earlier, so meeting this masterful writer through this dense and complicated and magical novel blew my mind wide open.
Favorite line from a book:
"Mountains were stories before they were mountains." --Heart Berries, Terese Marie Mailhot
Five books you'll never part with:
Alice Walker's The Color Purple--my copy is falling apart and I will never replace it: a classic.
James Baldwin's Go Tell It on the Mountain--so much of it reminded me of my childhood.
Laurie Halse Anderson's Speak--a beautiful YA novel that poet Yona Harvey first told me about, a book I wish I'd had as an adolescent.
Hermann Hesse's Steppenwolf, a classic favorite--strange and hair-raising and delicious.
Lucille Clifton's Good Woman: Poems and a Memoir 1969-1980--this book and this poet is my literary mother.
Book you most want to read again for the first time:
Paule Marshall's Brown Girl, Brownstones. I remember reading it in my backyard in New Orleans and weeping over its beauty and brilliance. I want to revisit what moved me so.
Two excellent and exquisite debut short story collections:
Eat the Mouth That Feeds You by Carribean Fragoza and The Secret Lives of Church Ladies by Deesha Philyaw.

Book Reviews
Fiction
St. Martin's Press, $27.99, hardcover, 384p., 9781250231505
Holt, $25.99, hardcover, 208p., 9781250799036
Mystery & Thriller
Atria, $17, paperback, 400p., 9781982174101
Berkley, $27, hardcover, 384p., 9780593100974
Biography & Memoir

Thames & Hudson, $39.95, hardcover, 416p., 9780500094389
Business & Economics

Crown, $28, hardcover, 464p., 9780593237113
Body, Mind & Spirit
Shambhala, $17.95, paperback, 168p., 9781611809367
Education
Beacon Press, $24.95, hardcover, 208p., 9780807050880
Now in Paperback
Anchor, $17, paperback, 432p., 9780525433897
Children's & Young Adult

Putnam, $17.99, hardcover, 256p., ages 12-up, 9781984812537
HarperTeen, $17.99, hardcover, 352p., ages 13-up, 9780063024991
DK Children, $16.99, hardcover, 80p., ages 7-9, 9780744026672
---