American Spy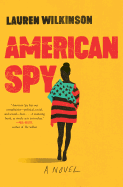 In 1986, Marie, a young black woman, is irritated by the limits imposed on her at the FBI. Her career has hit a ceiling thanks to an unsympathetic boss and a work environment created and maintained by white men. Marie's status as a reluctant cold warrior chafes against her desire to rise in the ranks. She's finally given an opportunity to prove herself with an assignment concerning Thomas Sankara, the revolutionary president of the West African nation Burkina Faso. Sankara was a real-life figure, a charismatic pan-Africanist whose reform agenda had many admirers. However, his communist ideology puts him in conflict with the United States, and Marie is given a vague assignment to insinuate herself into his life and possibly undermine him.
American Spy is a busy thriller. Lauren Wilkinson's debut novel doubles as a family drama and offers potent critiques of the United States' Cold War policies in Africa. Marie grows up in the shadow of her sister, has a fraught relationship with her mother and family tension pushes them all apart. The espionage plot that eventually drives the action is only one component in this ambitious, multifaceted novel.
While Marie puts up a stony front, Wilkinson is adept at getting the reader to see her vulnerabilities. Marie's narration is directed to her children, and her tenderness toward them is a sharp contrast to her bitterness about the events that overtake her life. That is just one of many dualities and contradictions that make American Spy such a complex and powerful work. --Hank Stephenson, bookseller, Flyleaf Books, Chapel Hill, N.C.