Rediscover: W.E.B. Griffin
W.E.B. Griffin, the prolific and bestselling author of military novels, died February 12 at the age of 89. Born William E. Butterworth III, he enlisted in the Army just before his 17th birthday and later served in the Korean War. He eventually wrote more than 200 books as W.E.B. Griffin and under various other names.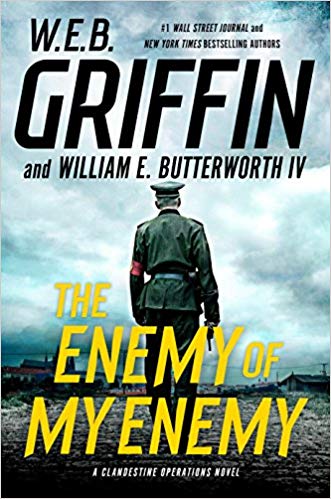 Griffin's many popular series included The Corps, Brotherhood of War, Badge of Honor, Men at War, Honor Bound, Presidential Agent, and Clandestine Operations. More than 20 novels, including The Attack, which will be published August 27, were written with his son, William E. Butterworth IV. Under his own name, he wrote several sequels in the 1970s to Richard Hooker's book M*A*S*H, which had been adapted into the hit movie and TV series.
Observing that more than 50 million copies of Griffin's books are in print in many languages, including Hebrew, Chinese, Japanese and Hungarian, a spokesperson for Putnam, his publisher, said the author was "known for his historical accuracy, richly drawn characters, thrilling adventure, crackling wit and astute aptitude for the heart and mind of a military hero" and "delighted readers for decades with his electrifying novels about the military, police, spies and counterspies."