On Streisand: An Opinionated Guide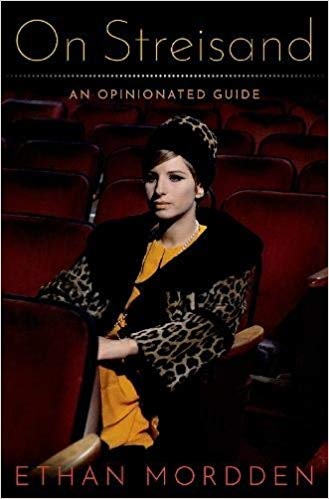 Prolific novelist and American music theater expert Ethan Mordden (All That Jazz) offers a fascinating, perceptive and very concise overview of Barbra Streisand's six-decade career in the studio, on stage, TV and screen. On Streisand: An Opinionated Guide examines and evaluates her prodigious output (she's won 10 Grammys, two Oscars and five Emmy awards) with a keen and critical eye. He also looks at her motivation behind each project. "Streisand is not a creature of impulse," writes Mordden. "She makes considered--even excruciatingly interrogated--judgment calls, because her work is her identity."
While Mordden is a fan, he's not undiscerning. Discussing her most recent two CDs, he notes, "We can no longer avoid noticing that Streisand's instrument is truly in decline." And while her 1976 movie A Star Is Born was a massive hit, Mordden notes that with her re-editing, she created "a love story with only one person in it." But he champions her amazingly assured directorial debut, Yentl, as well as Hello, Dolly!, Funny Girl and the problematic The Way We Were. Mordden folds in Streisand's personal life, her difficult reputation (sometimes earned, sometimes not) and how her genuine distinctiveness worked for and against her. "She was an Original, and many people dislike Originals--at first," he writes. Her movie career slowed down when she became "a compulsive ditherer... endlessly changing her mind about everything."
On Streisand is a thoughtful, perceptive and at times analytical look at Streisand's creative output and working methods. Mordden's engaging examination celebrates and deepens an appreciation of Streisand and her body of work. --Kevin Howell, independent reviewer and marketing consultant