3 Great Events This Week!
First, tonight (5/21) at 6pm we will be hosting Kris Waldherr in conversation with Terry Lynn Thomas. In Ms. Waldherr's debut novel, The Lost History of Dreams, famed Byronesque poet Hugh de Bonne is discovered dead of a heart attack in his bath one morning, his cousin Robert Highstead, a historian turned post-mortem photographer, is charged with a simple task: transport Hugh's remains for burial in a chapel, a task that isn't as easy as it sounds.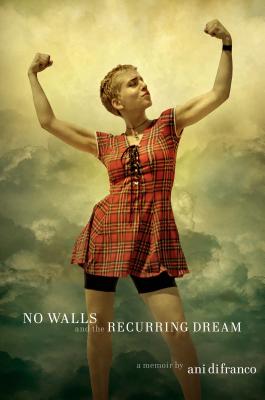 Next, tomorrow (5/22) singer-songwriter and social activist Ani DiFranco will be in conversation with NPR veterana and WWNO's Music Inside Out host Gwen Thompkins at the New Orleans Jewish Community Center. Tickets are still available for this event and include a signed copy of Ms. DiFranco's memoir, No Walls and the Recurring Dream.
Finally, Thursday we will be hosting Joanna Guest as she signs and discusses her book, Folded Wisdom. Within the pages of this book Joanna share the insightful notes her father drew for her and her brother, Theo every day for 15 years. Folded Wisdom is an inspirational testament to the depth of a father's love, the perfect gift for Father's Day (just three weeks away).